#IBDPartner
One of the few advantages we have over computers is that we can get to know the "personality" of our stocks.  There are some stocks, like BABA NVDA, where we have much more confidence in reading the script than in random stocks we see for first time but with good patterns. This doesn't mean you shouldn't be open to other stocks– add them to watch-list, get to know them, and see if they behave well.
We have a lot of focus on very few stocks and that gives us the psychological edge to strike when the time comes.    All of our swings have been in these blogs and StockTwits now for weeks/months.    All stocks are equal, but some are more equal than others.  Indeed.
As a bonus when we see  MarketSmith is showing a pattern recognition buy alert on our swings we feel an extra edge of confidence.  Let's review our current swings:
GRUB from 103– we only have 1/3 left here and trailing stop (currently 106).  Keep waiting to get stopped out on this one but it keeps trucking along.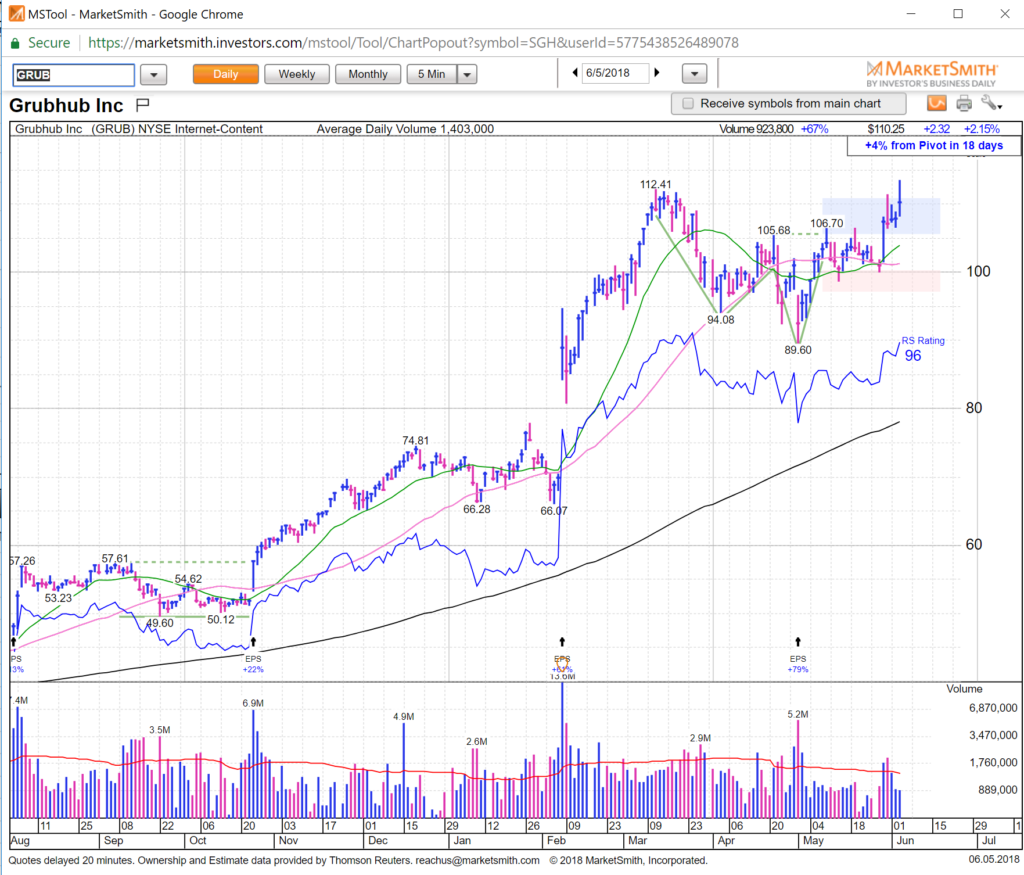 BABA we posted mercilessly since April in the blog, StockTwits, and even earlier in our newsletter.    Pattern was perfect, but it stalled and didn't go. When that happened more and more people caught on the pattern and it became crowded. It tried to go last Monday and failed, but finally went on Friday.   Crowded trades often fail the first time, don't delete from watch-list!  Wait until fewer eyes on it and then it has a higher chance of going (Monday vs Friday in the case of BABA)
200 Breakout — we had this from 184 and closed the trade as it hit trailing stop.  Got in again for the secondary breakout.   NVDA BABA are best trading stocks for 2018 for our accounts.
Again note MarketSmith also has buy pattern in it — love that.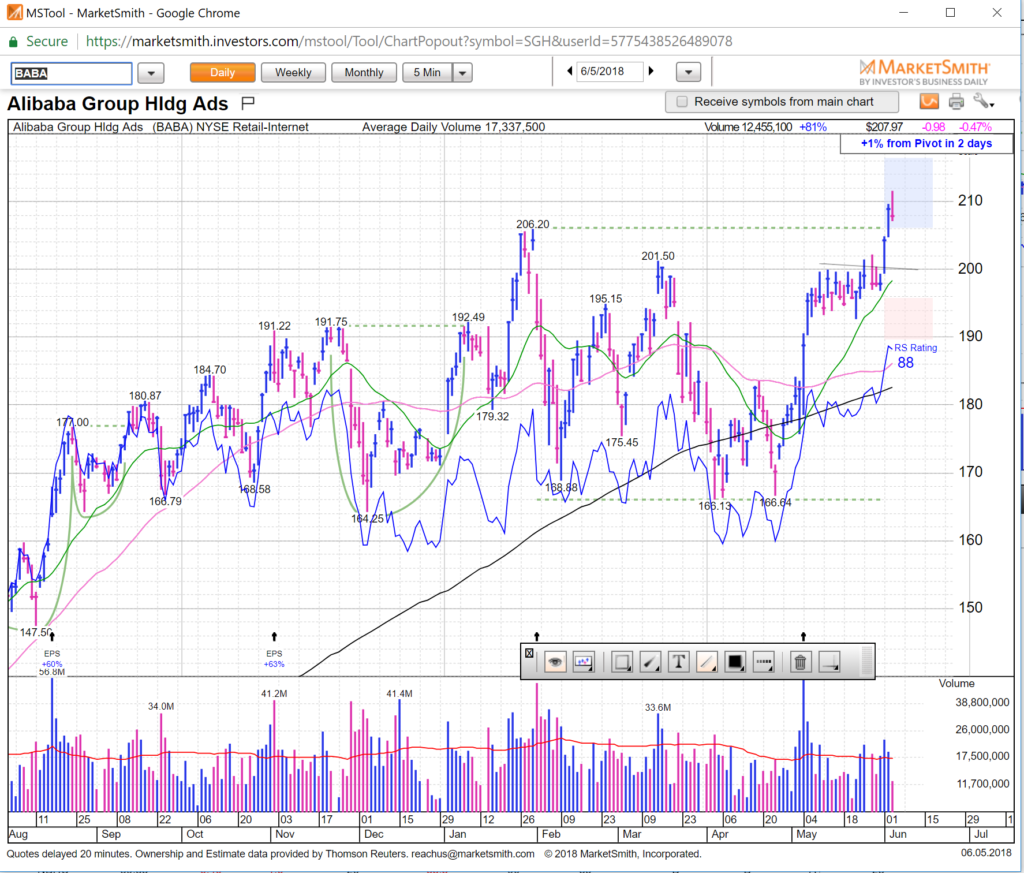 FB 180 yet another stock we posted mercilessly in newsletter until it went — up 8% in it and have 1/3 left.   Sitting tight on last 1/3, anticipating the big breakout into new highs.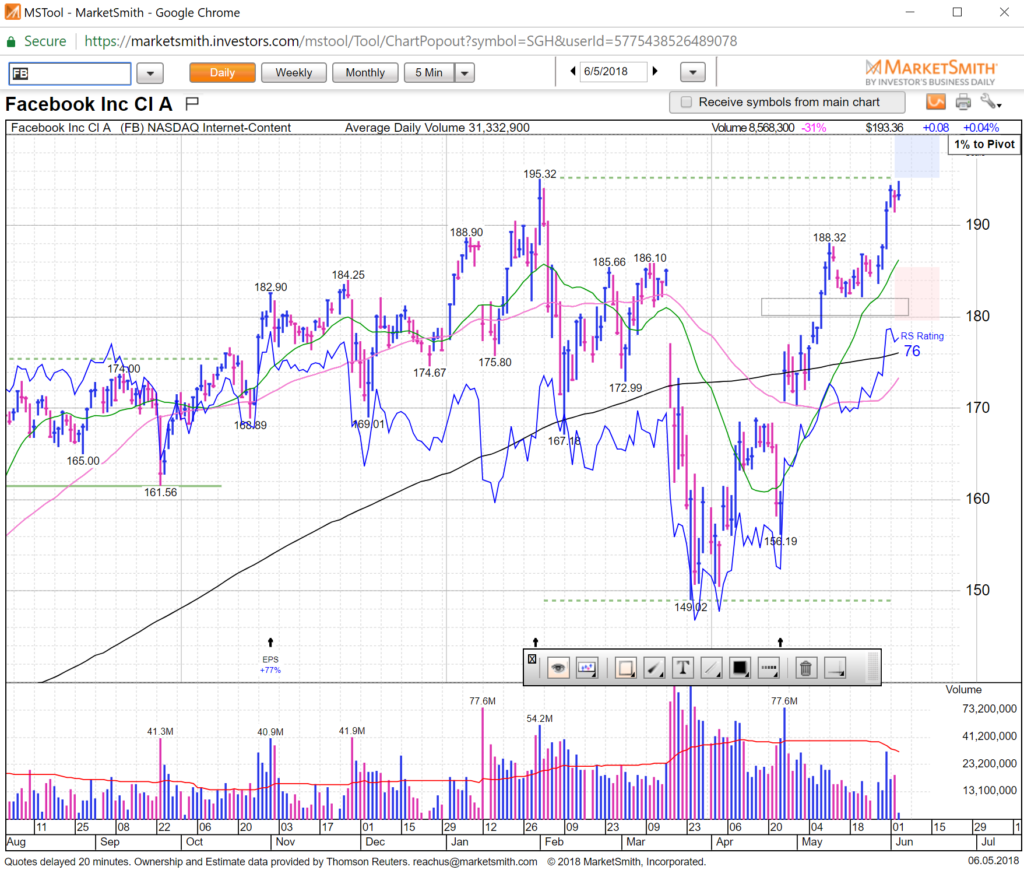 NVDA our favorite trade right now with the support reversal on 240.  Again, another newsletter favorite.   Note also MarketSmith has a buy on it — fantastic.
Our entry was 243 against 240 reversal with stop on that day's lows.   Up 9% on it.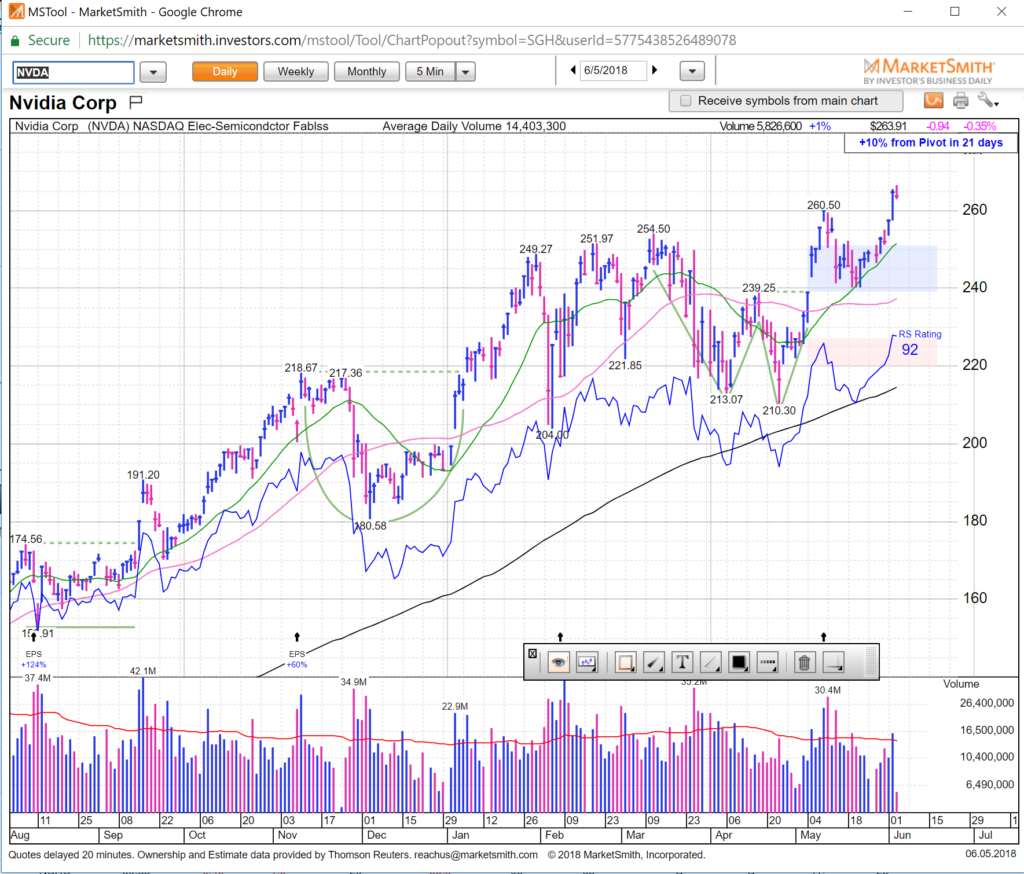 SMH our longest holding against 50sma weekly and up over 11% on it — we love being long semis in bull tech tapes as they are often the engine of the market.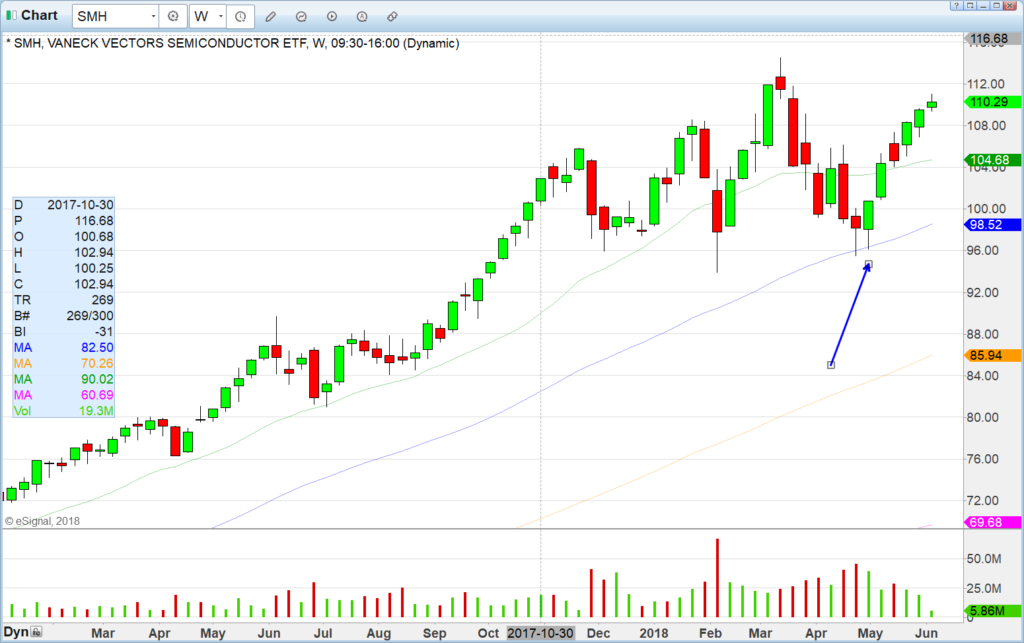 Things have dried up this week — we have 5 swings, but we're always looking for more candidates.    Every night we go through  MarketSmith scans, especially Near Pivot, looking for more ideas.  Always be hungry, especially in a tape such as this one which is a gift.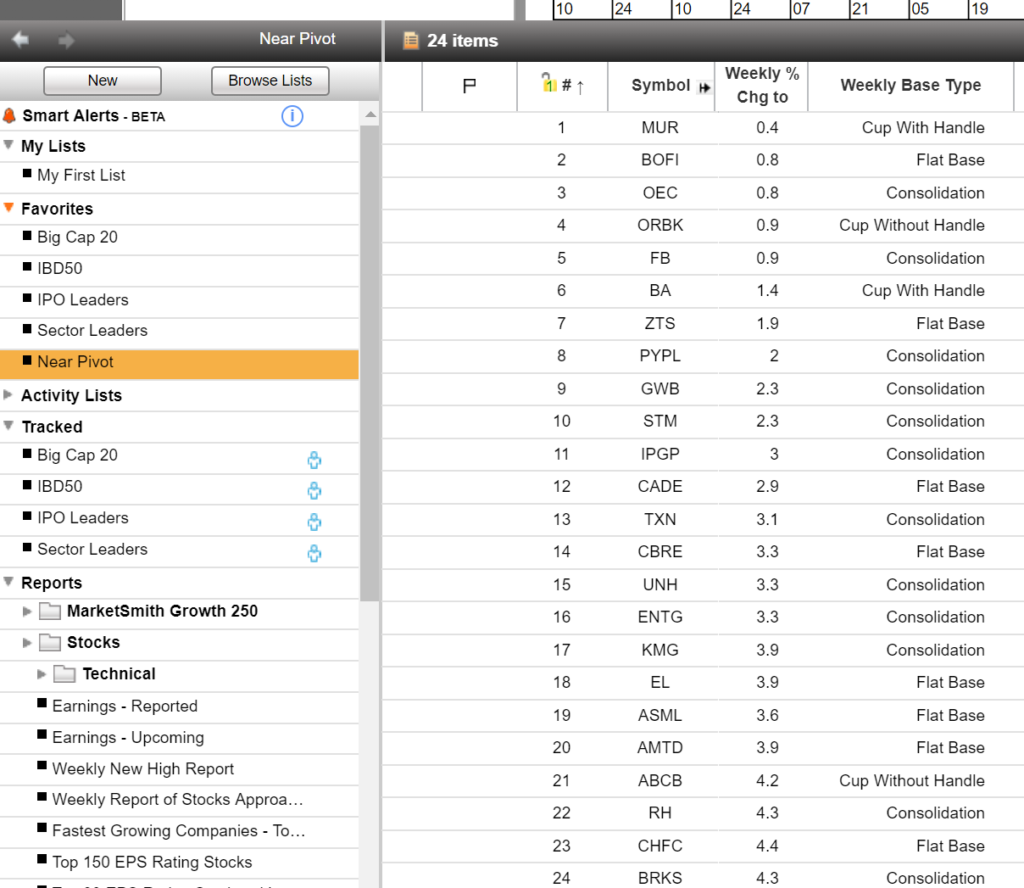 See you on the streams. HCPG