#IBDPartner
"Computer Sftwr-Enterprse" : that's the industry we are looking through in the MarketSmith scan.
Or we often reverse the process: after finding a stock we're interested in we hit the "View Stocks in Industry" button and scroll through all the competitors.   As traders know some of the best trades you can get are sector trades.
For example we have been stalking WDAY which broke out yesterday —  once we enter the stock in MarketSmith screen we can see all the other stocks in the industry: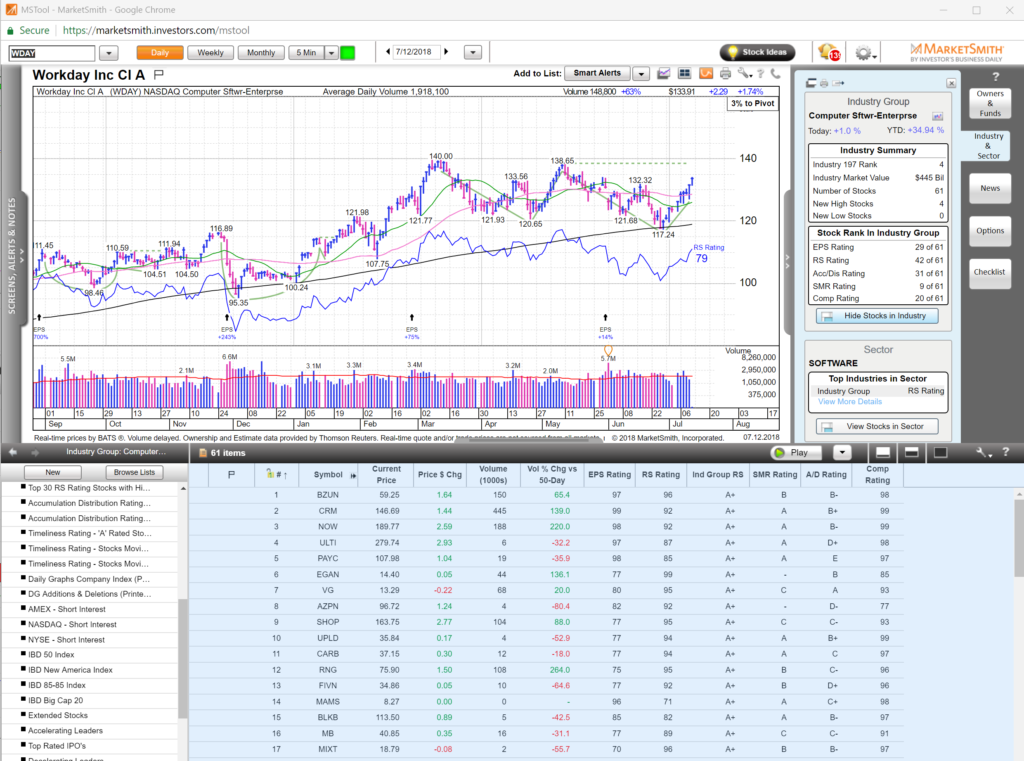 WDAY with the breakout of trend-line yesterday and follow through today: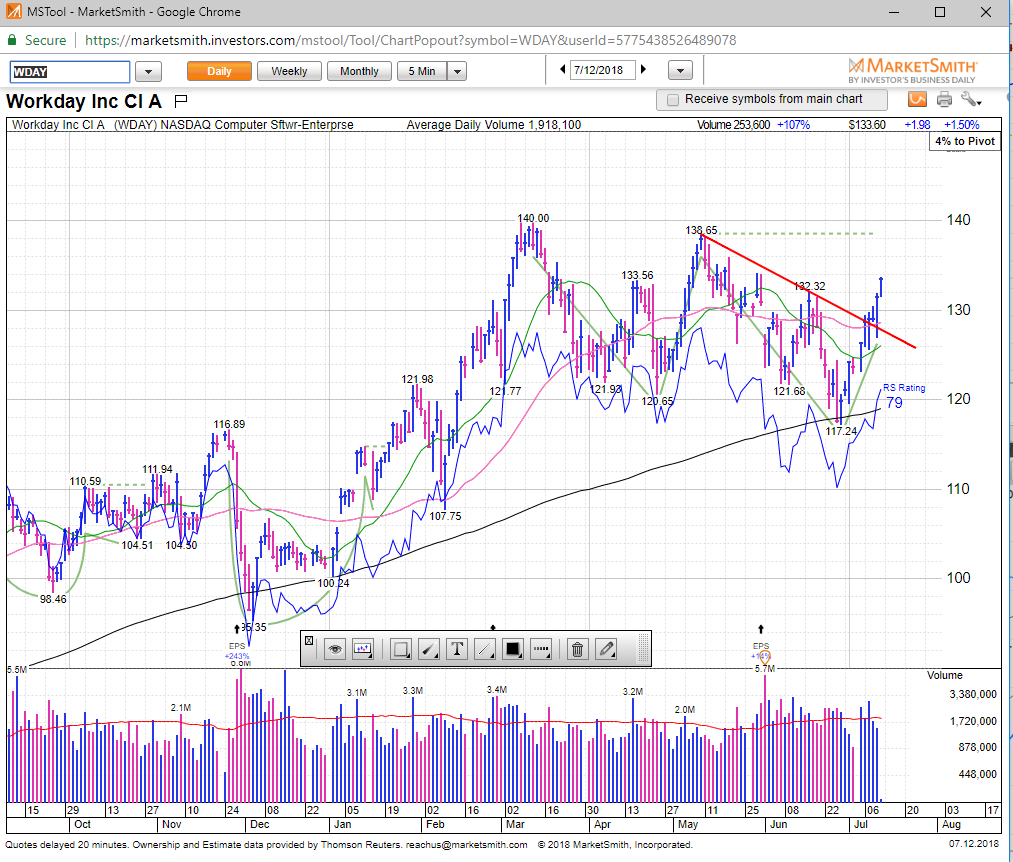 BZUN held on the 50sma and now playing catch-up: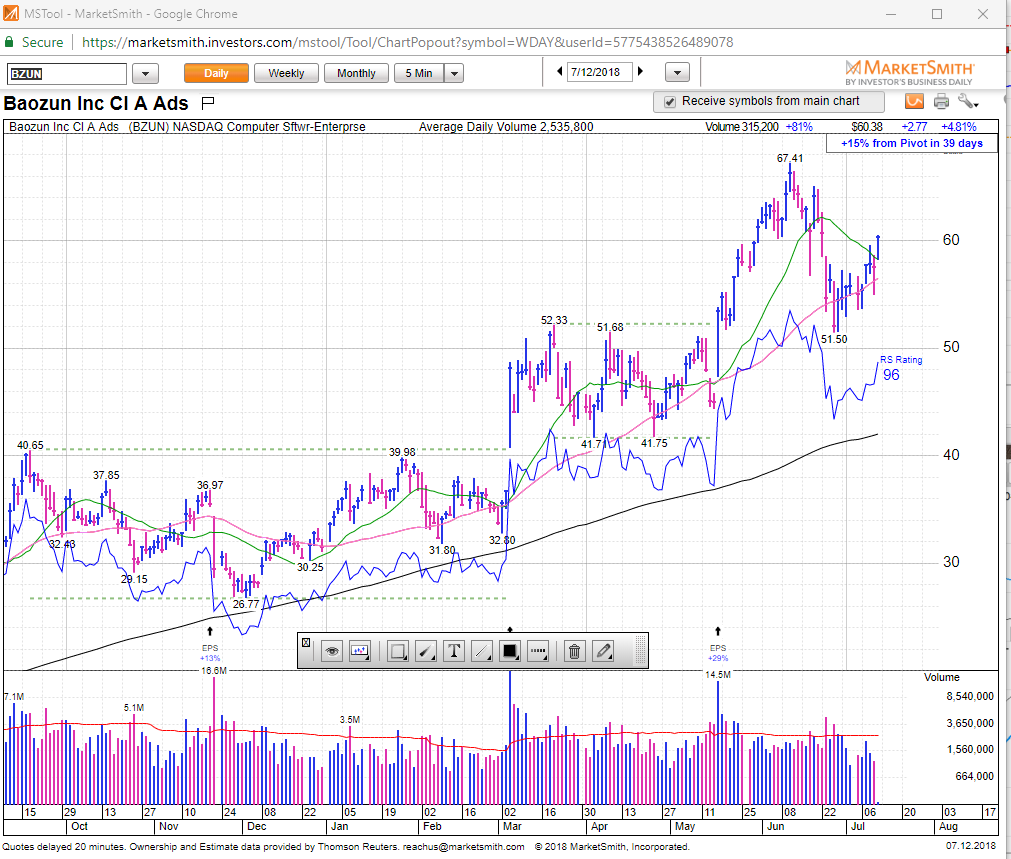 NTNX held weekly support but finding some resistance on daily here on the 20/50smas –  add to watch-list for next week.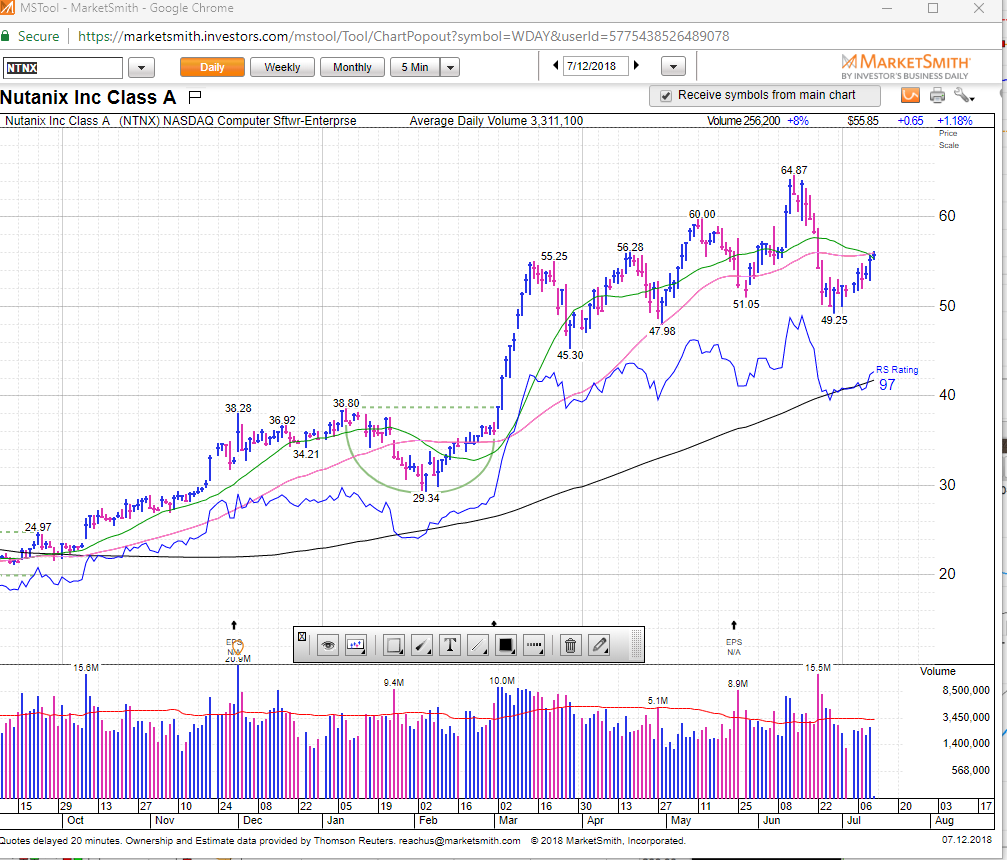 ULTI has been on an amazing run — this is weekly chart:
Waiting for some type of secondary base before getting on this ride as it has run up from weekly 20sma with a V type move: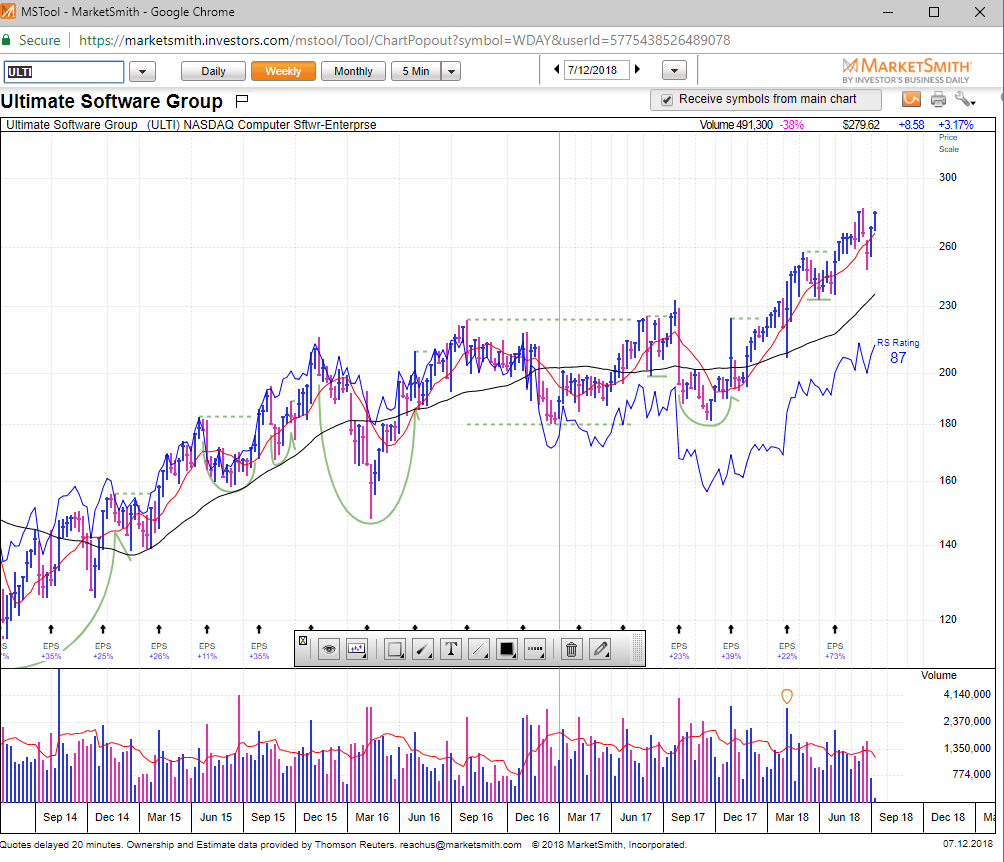 Also not a bad idea to go through the list and look for catch-up plays from lesser known companies — one thing we'll do this weekend.
After a few short dips market is back at it flirting with highs — individual type moves though have been choppier than usual, very common in summer months.  We're trading smaller and more defensive since we got back from vacation and waiting to see more consistent follow through — WDAY good action on that front.
See you on the streams.