#IBDPartner
Most of the stocks we follow are being whipsawed around with the market up and down as SPY carves out a range between 260-280.   Understandably old man stocks such as  CLX MCD UNH AET,  are offering some refuge, but one sector with decent growth that is standing its ground is select retail.  We'll focus on a few here found in our MarketSmith scans— Apparel, and Discount stores.
TJX BURL FIVE OLLI DG
BURL, Earnings out Nov 19, high base in the mid 170s.   Could be good for a trade if it can show some relative strength 175+– add to list for potential breakout.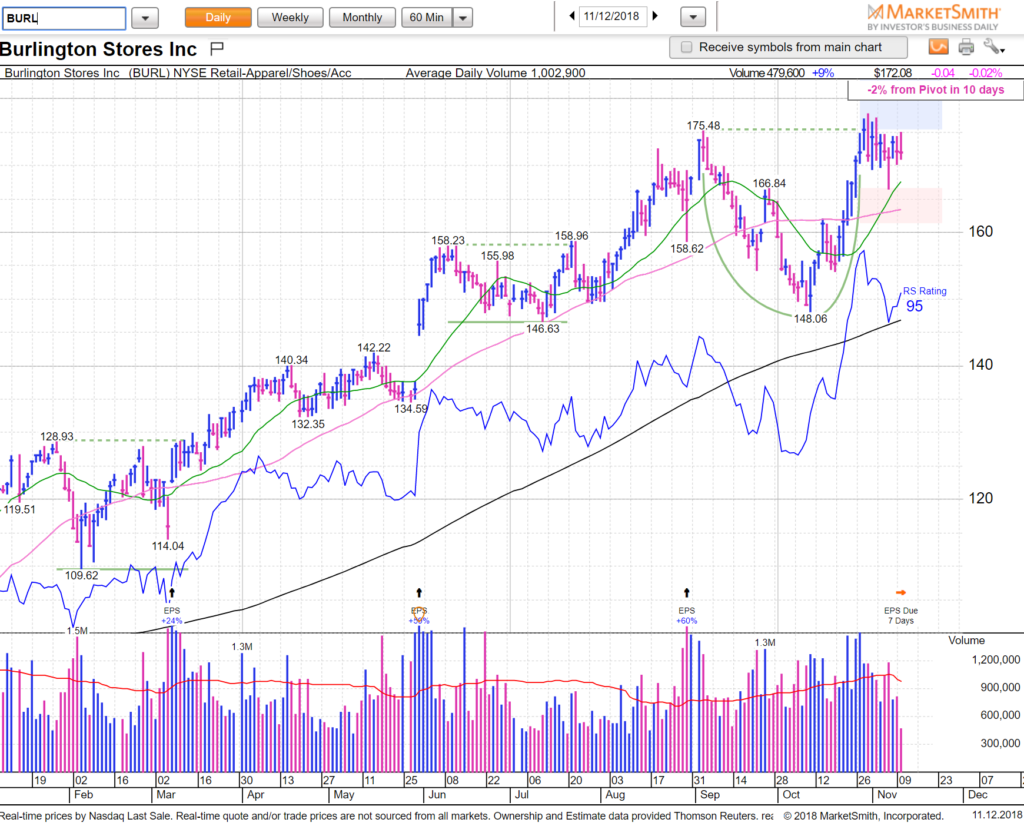 TJX, Earnings out Nov 20, making a base under 56.   Both BURL and TJX could be in play next week post earnings — worth having on radar.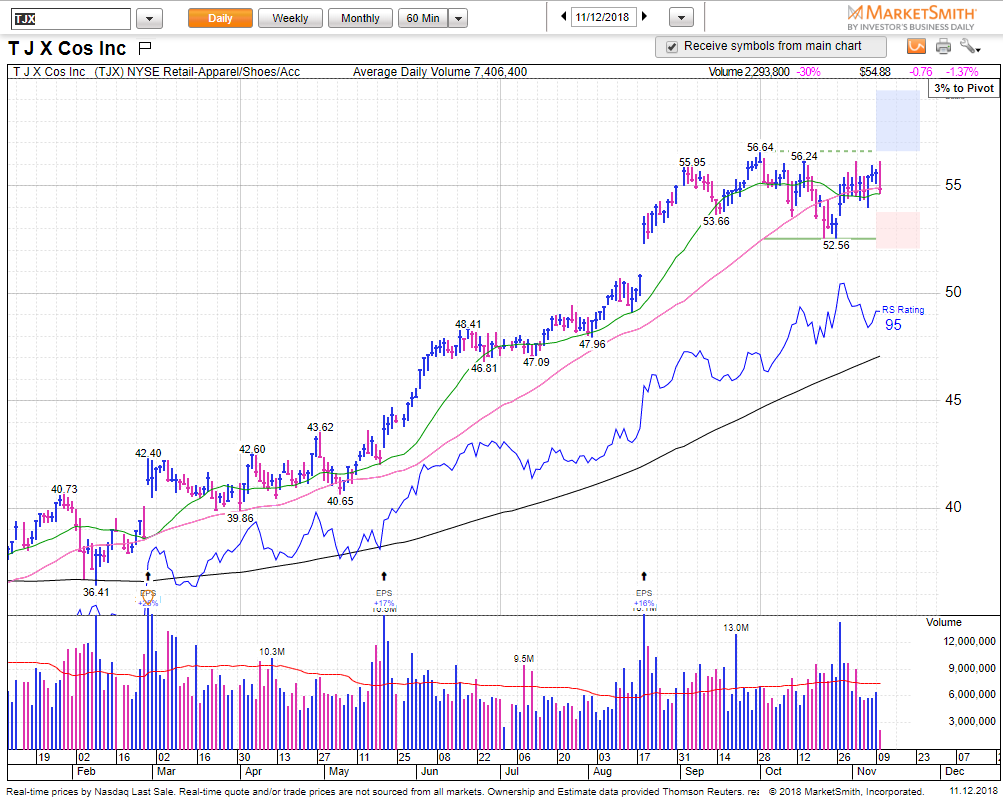 DG earnings out Dec 05, IBD #33.  Already run up some ways but any further basing would catch our interest.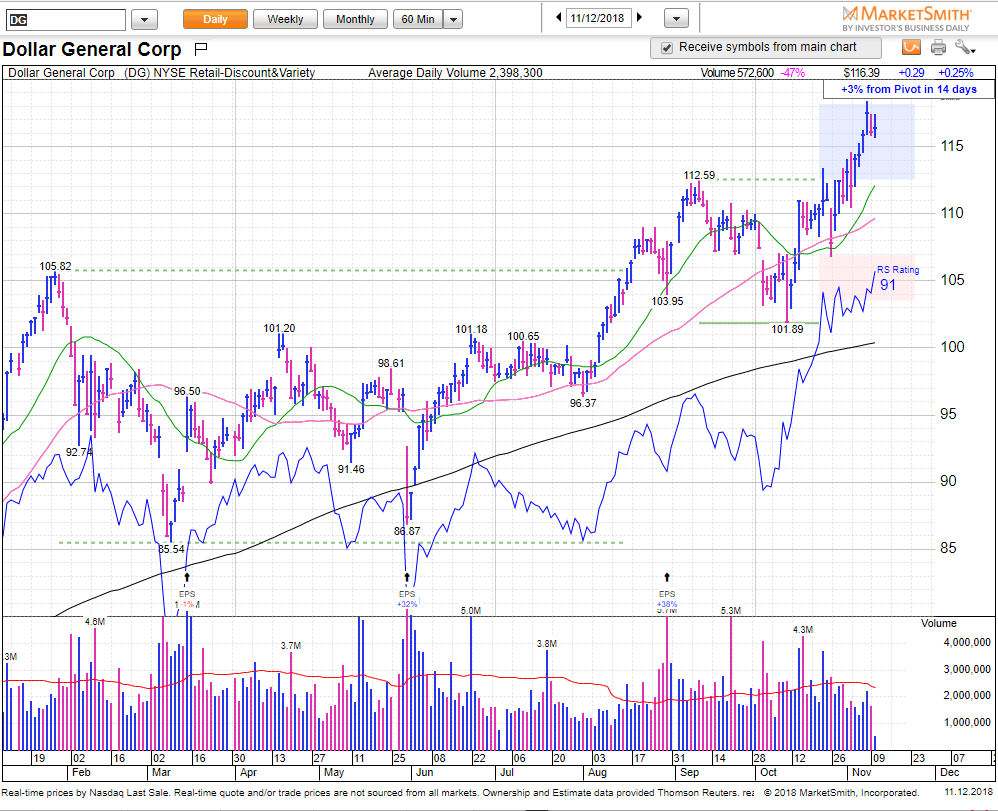 FIVE Earnings out Dec 05, IBD #2,  sitting on 50sma right now.   Continuation move up and towards 126 would get us interested.  Do or die pattern here with a move below 121 hurting it technically on daily (while on weekly has some support at 114)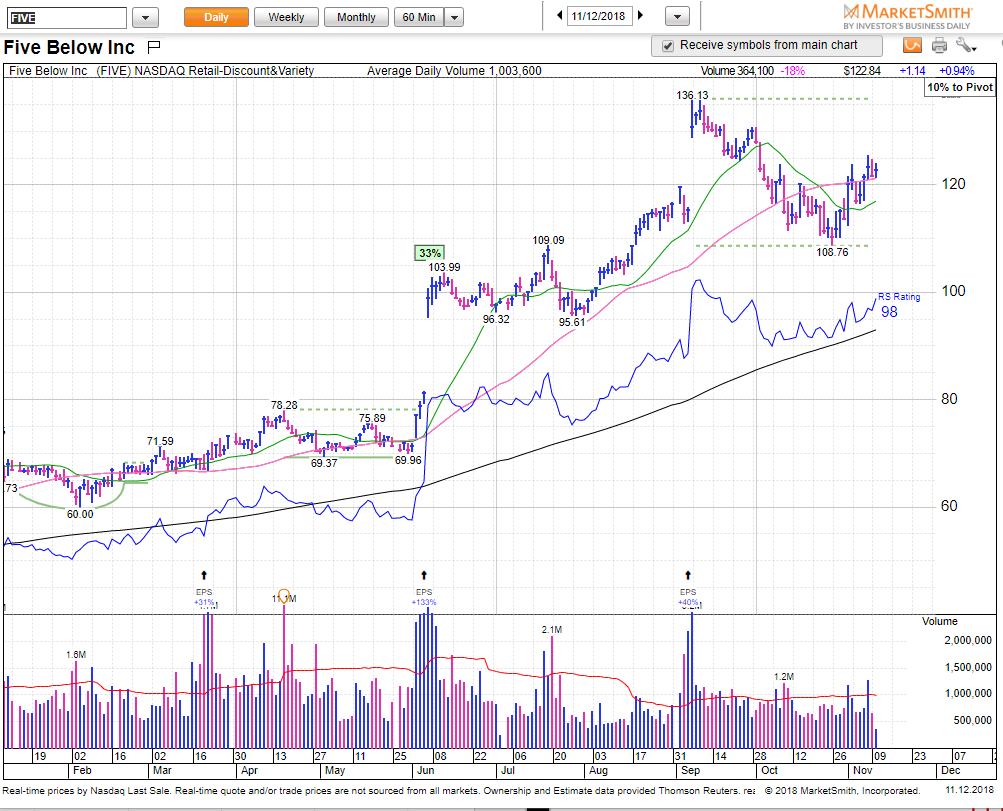 OLLI Earnings out Dec 06 move towards 94 would catch trend-traders eye — treading water right now.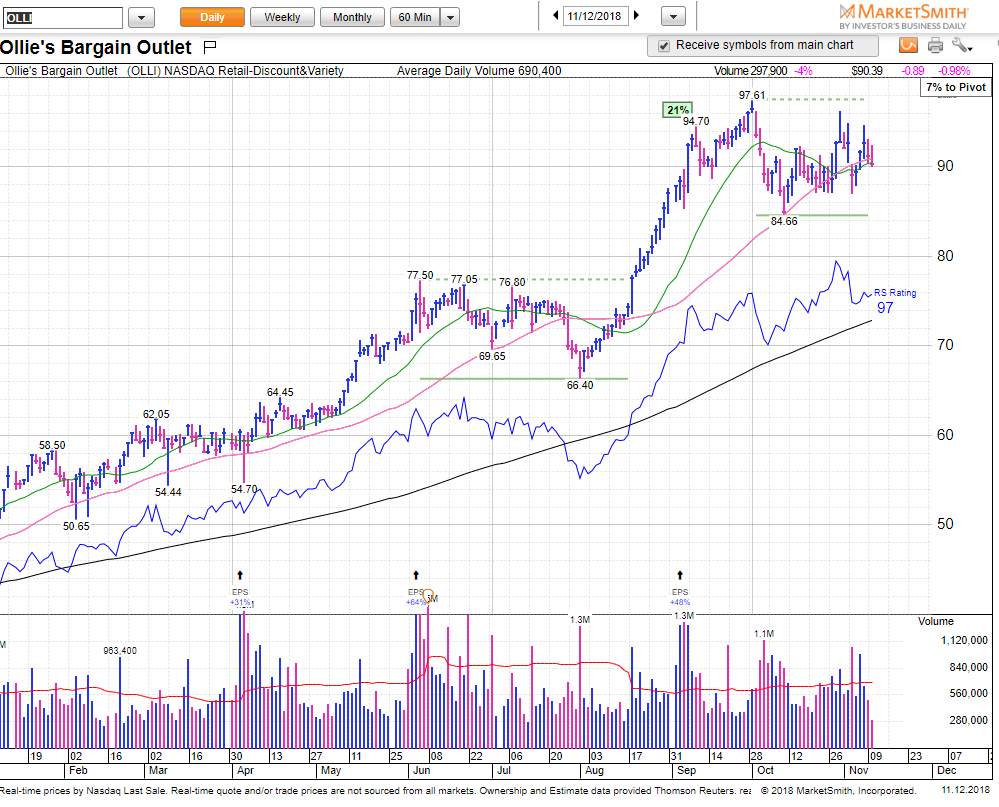 Tough tape right now. As we wrote this morning the first test to horizontal support at SPY 260 was relatively easy buy and selling it into 280 resistance was again pretty clear technically.  But now in the middle things get murky.   As our newsletter subscribers know we sold our swing basket last Thursday at resistance and have not taken any new positions as of yet.  We're always looking for lower hanging fruits and right now can't find any.   There will be more clear risk/reward scenarios — today is not one of them.  See you on the streams.