#IBDPartner
We've been waiting for a financial breakout now for a while — we were too early in the game.  Finance isn't like tech — it often needs more basing, more time.    Are we seeing a rotation out of hot tech into old stodgy stocks (like the BA CMI we've been talking about?)  Maybe.  Let's see how weekly closes on Friday but this sure does look like it is the one.
BRK.B we talked about in our last post — a beauty we found in MarketSmith Near Pivot scan 
Full breakout mode here — old man stocks taking the baton from hot tech?  Very well could be.  Note lack of FB buyers on 160 — a major support —  and AAPL failing 20sma again a second time as  tells for big tech appetite waning.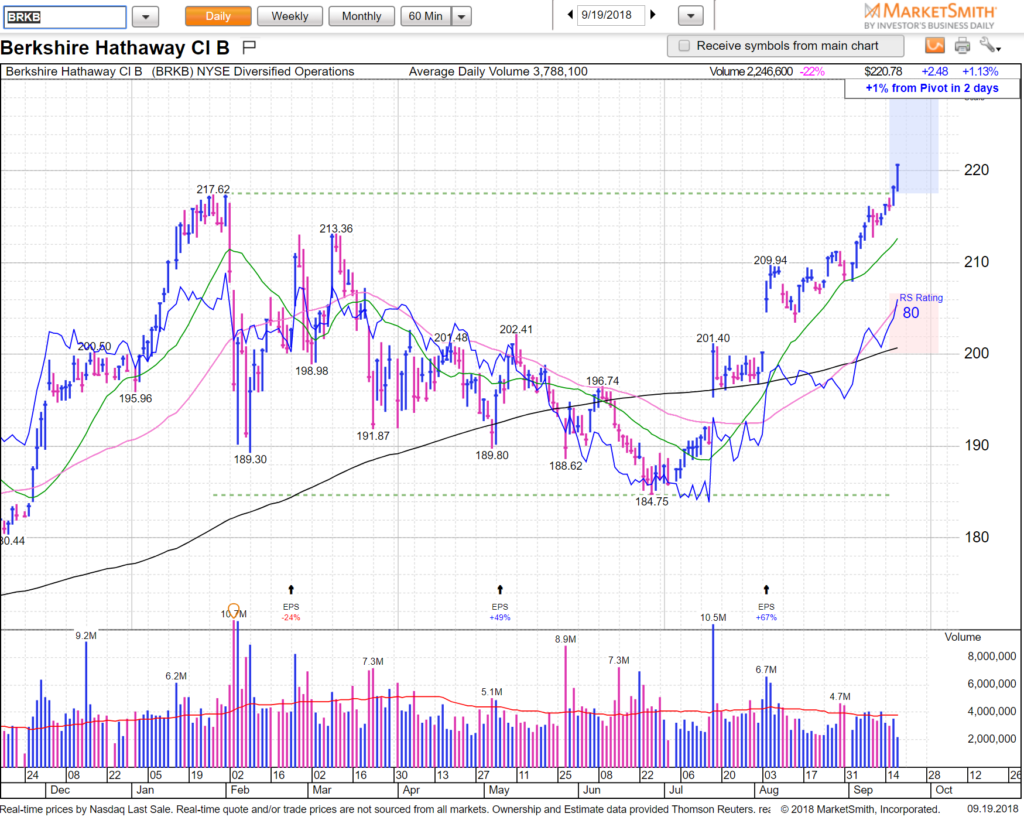 XLF weekly — finally getting going.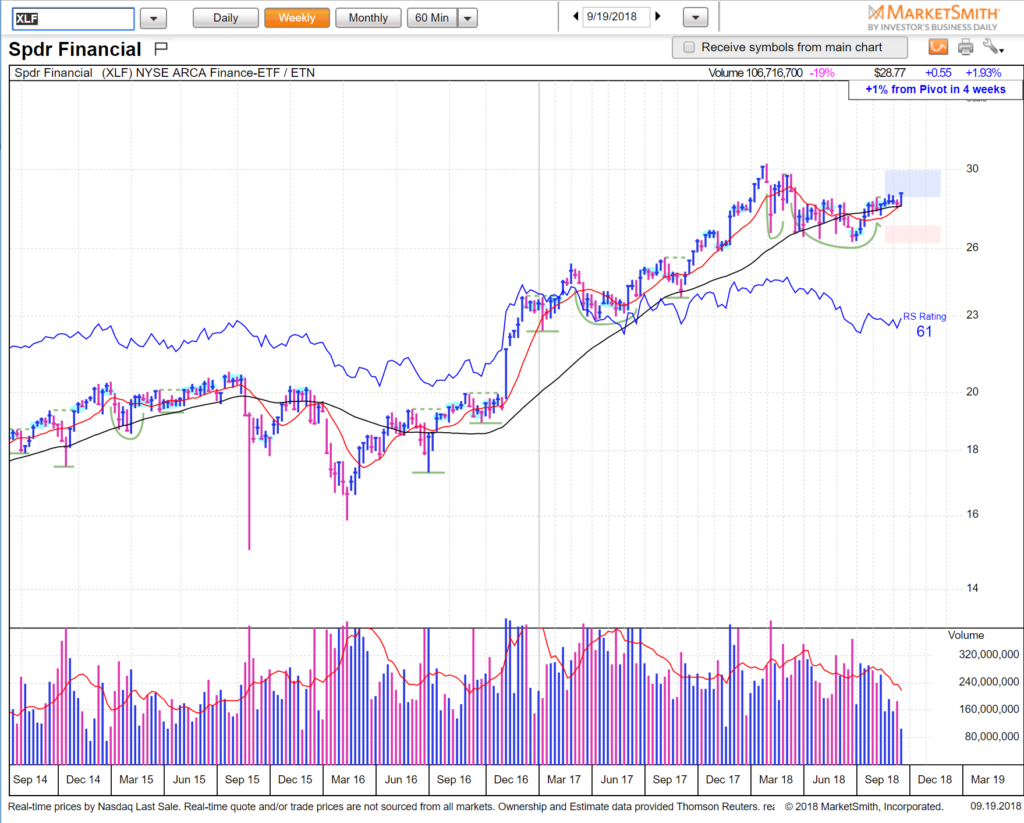 Like this BAC potential swing with entry here at 31, stop on 30 break.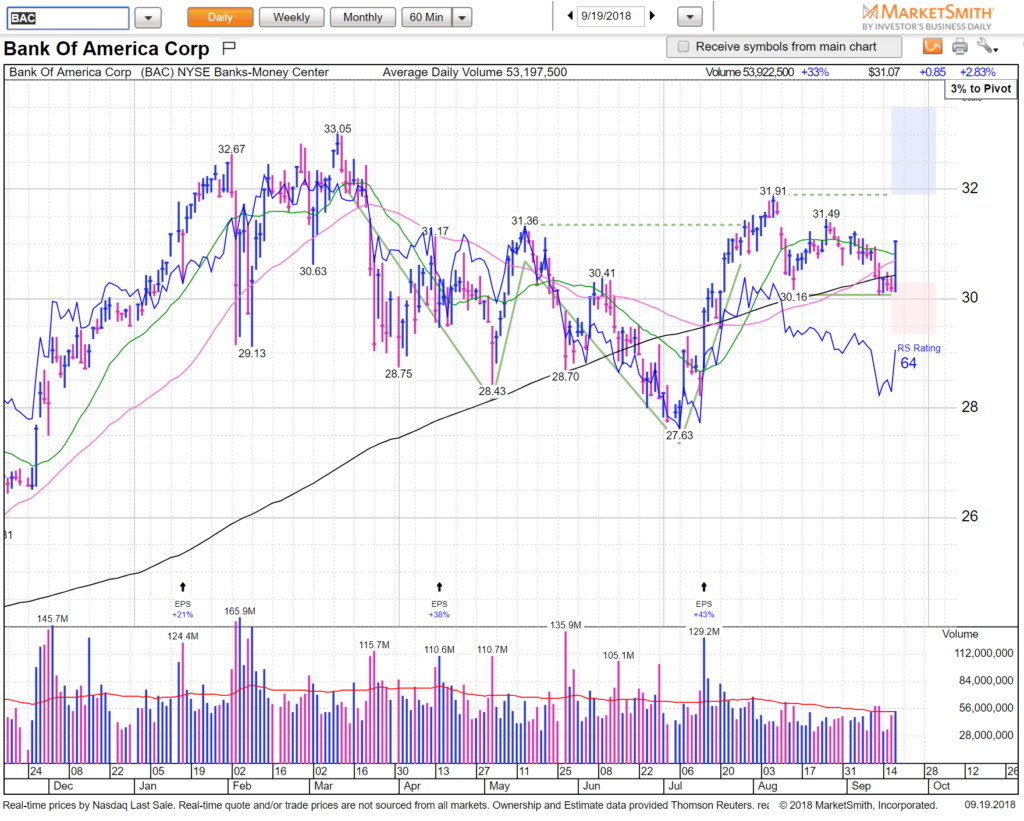 For tells — QQQ at 181 is a great one — if buyers don't show up this could mean a longer rotation into Dow type and finance vs social media/old tech.  Stay sharp!