We talked about the 200sma Weekly on the SPY as the last stand last weekend. Guess what? It held, perfectly. Now what? Well in every successful previous test in the last 14 years it held as a zone meaning that it was tested several times. However as we explained last week when successful, there were no continuation down candles on weekly meaning there was no follow through down on two consecutive candle on 200sma break. Maybe this time is different and we have a perfect algo-bottom on SPY 234? Or maybe not. We have 2/3 basket swing long SPY QQQ IWM and we will trail stop up and stay defensive.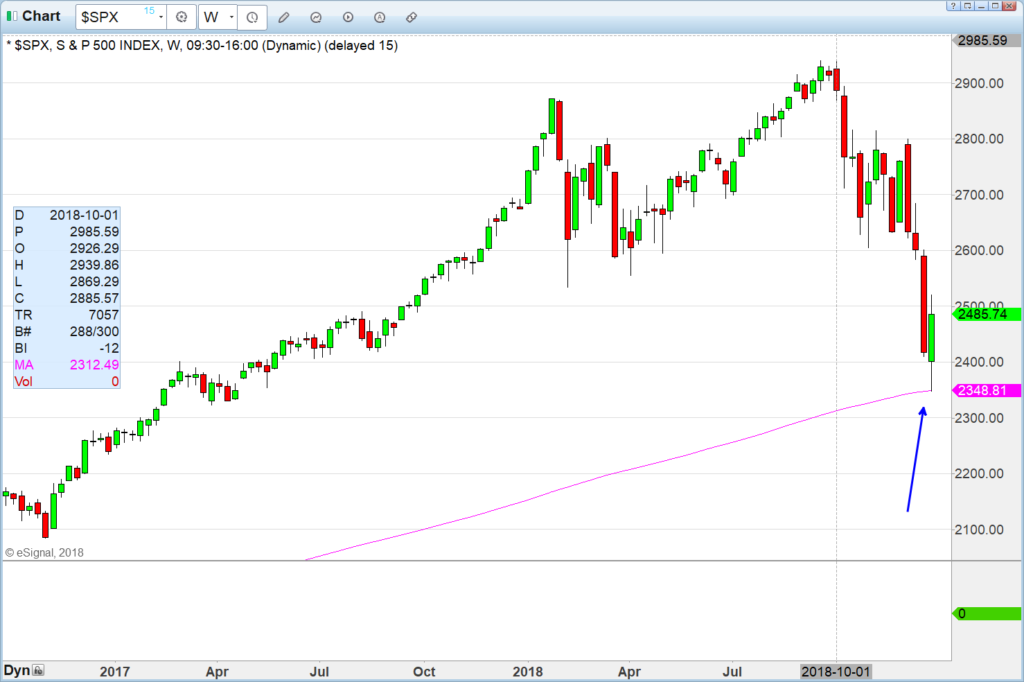 As our readers know we are big fans of "tells". In this business tells change constantly and quickly and you have to constantly look for new edges/hints; strategies based on patterns that give you a slight edge. Software stocks have acted as one of our tells now for the last few weeks — when market is weak but they are strong it gives us more confidence to go counter trend. And when they are weak but market is trying to rally we become more skeptical of the move and more apt to short the resistance than buy strength.
We'll see how long they act as leaders but for now they are so keep them on your watch-list. If you are MarketSmith subscribers look through these three software groups: G3220 (up 22% YTD), G3582 (up also 22% YTD) and G3583 (up 19%).
Good example of this group acting like leaders is the pattern on TEAM — just incredible relative strength in current tape.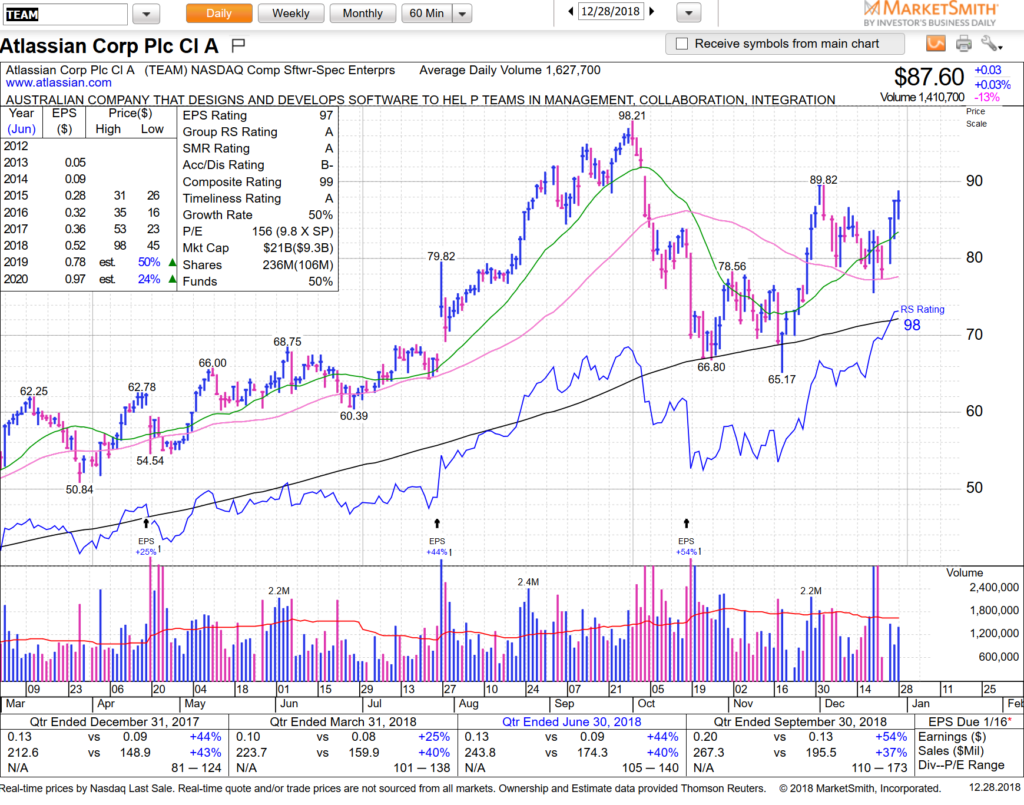 For those new traders who got hurt these last few months — learn from it. We got hit hard as rookies in the 2000-2002 bear market crash but did not get hurt in 2008-2009 and as stressful as this last rout has been, it has not hurt us either. Grab a binder, write down notes, print out charts, and constantly be reflexive. Getting hammered in your first bear market is acceptable. Next one is not.
See you on the streams. HCPG