Lots of important earnings this week – following charts of the some of the strongest ones going into earnings.
AKAM had earnings out tonight and so far so good.  Love how it held the 50sma —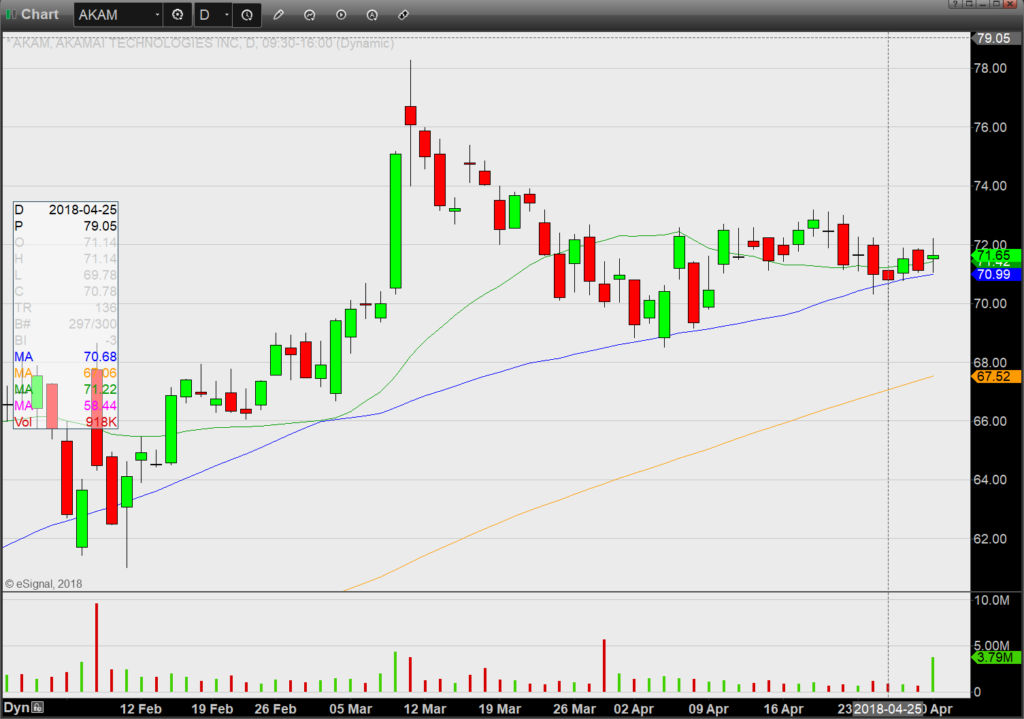 SHOP weekly looks great —  happy to get long on any good set-up post earnings.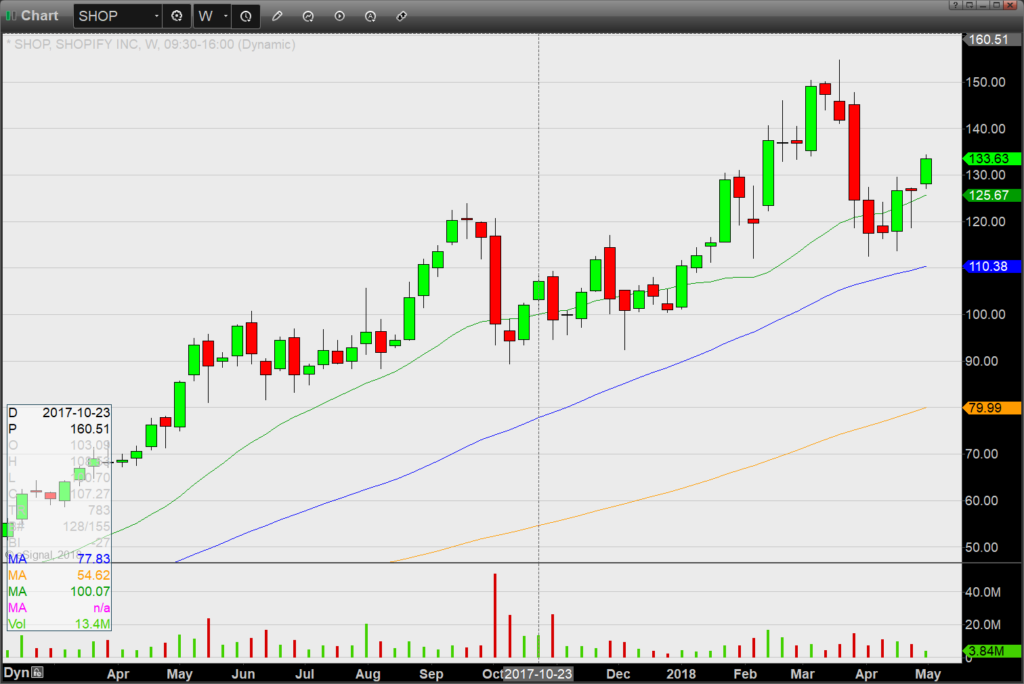 GRUB looks great —  let's see how earnings treats this momentum darling.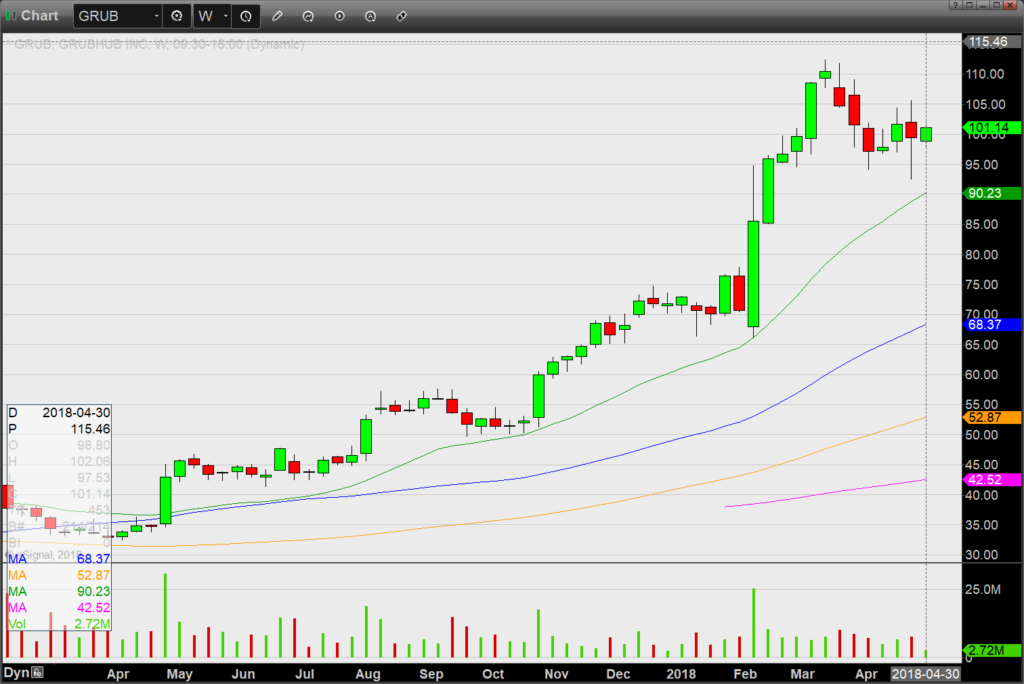 We're long V and we'd be happy to add MA on good earnings set-up.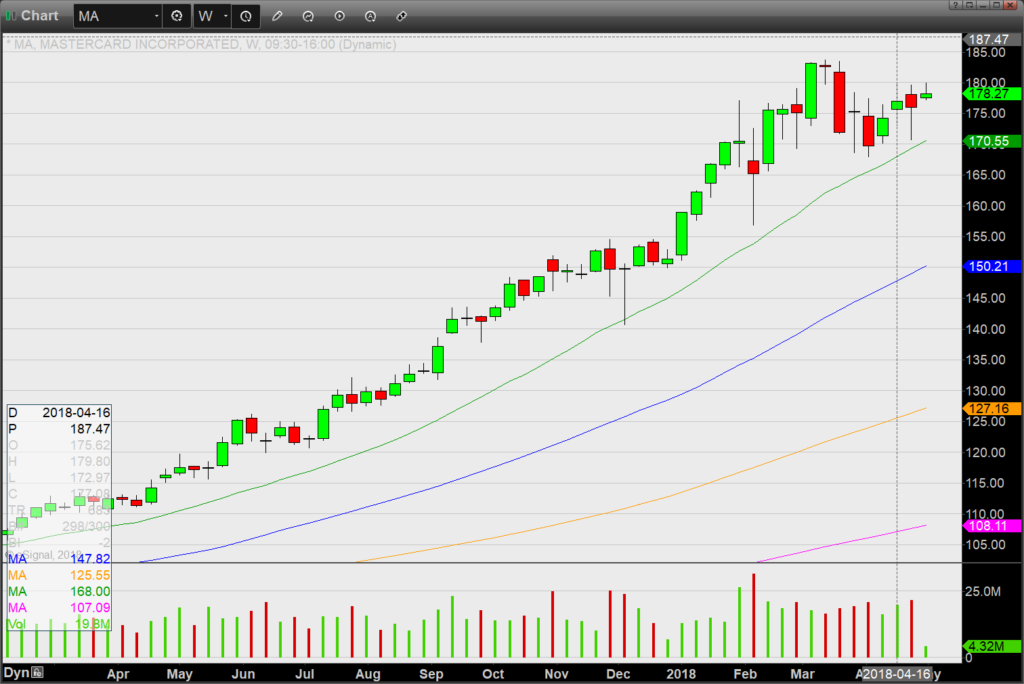 SQ hanging onto that 20sma weekly — just needs a good earnings to get some distance and get up and going.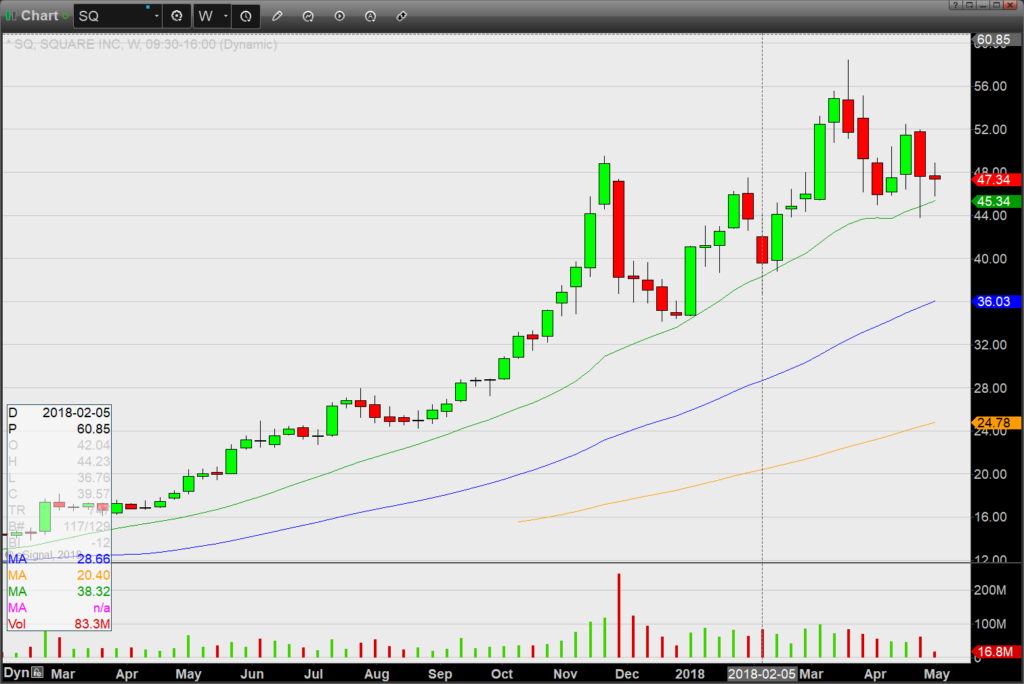 BABA hanging onto the 50sma weekly — again,  needs to get up and away towards 200.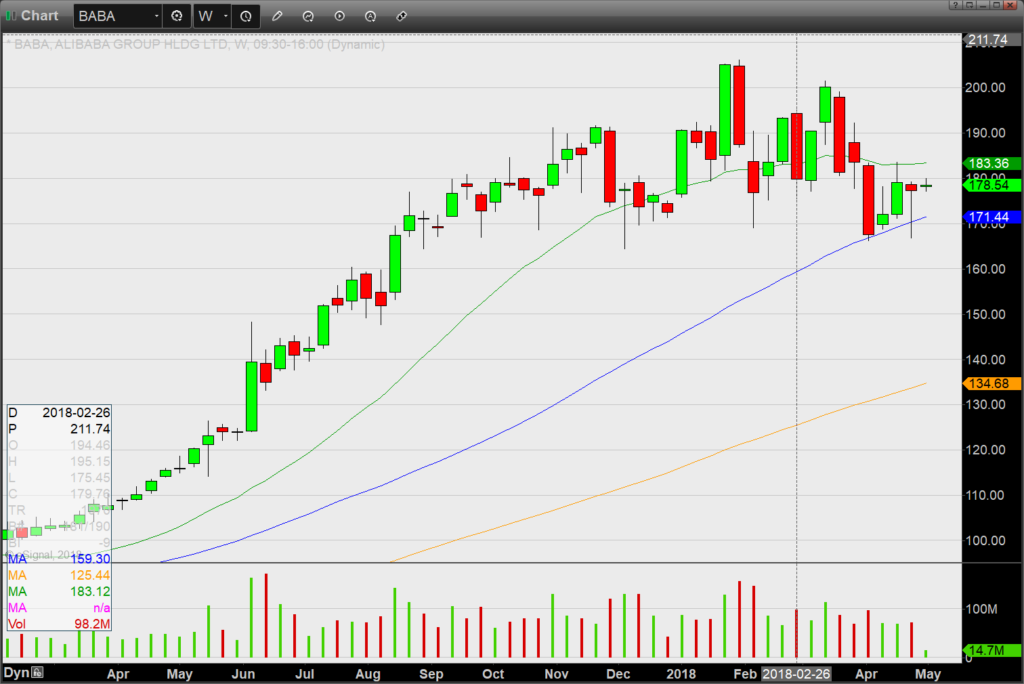 As we've stated in the past 1) post earnings runs on solid charts can be very rewarding   2) they are not that easy to catch. Sometimes they gap up too much, sometimes they gap up and fail, and sometimes they break down.   We probably need to have 10 alerts to maybe catch 1-2.       But as they say, if it were easy….
Hope you're enjoying the blog. HCPG