#IBDPartner
One of our favorite scans in MarketSmith is one we have discussed many times in this blog – Near Pivot. It's a native scan to the product which populates stocks that are near pivot to some type of breakout, be it flat base, double bottom, cup with/without handle, etc. We've found many gems in that scan, as we have also in the IBD 50. There are a few that are currently in the IBD 50 AND Near Pivot: worth paying extra attention to these. Let's review:
NOW earnings out Jan 30 and like this base near 192 a lot — keep an eye out for a move either before, or preferably after, earnings.
NOW also IBD #8 and Near Pivot candidate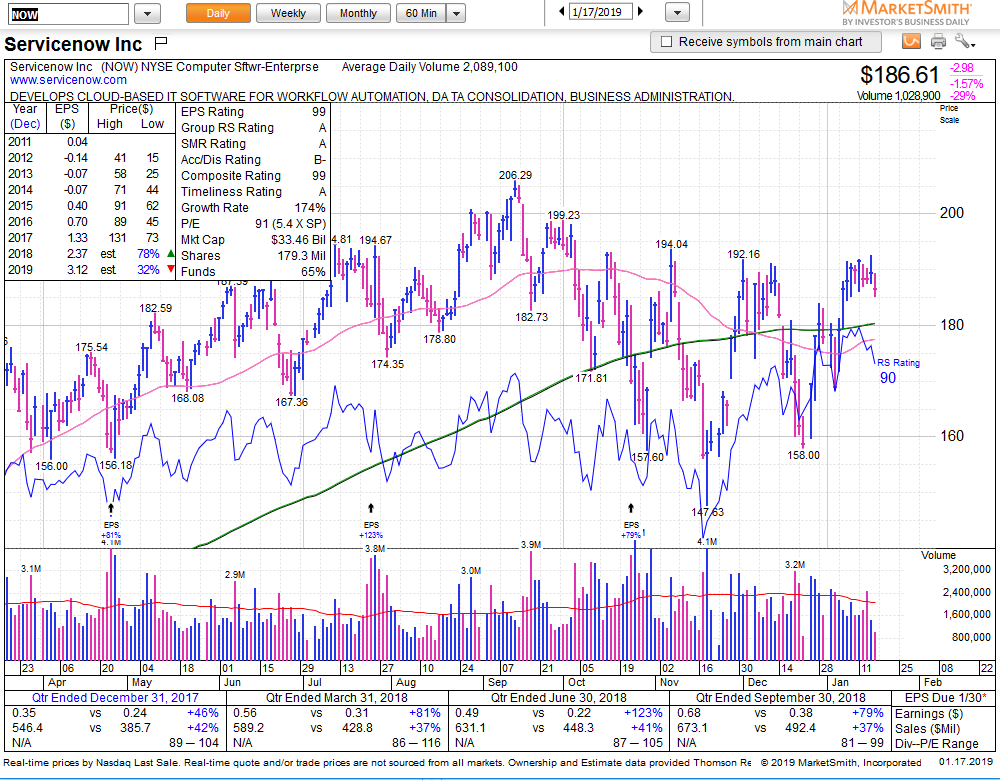 PYPL is IBD #36 and also in MarketSmith Near Pivot scan. Earnings out Jan 30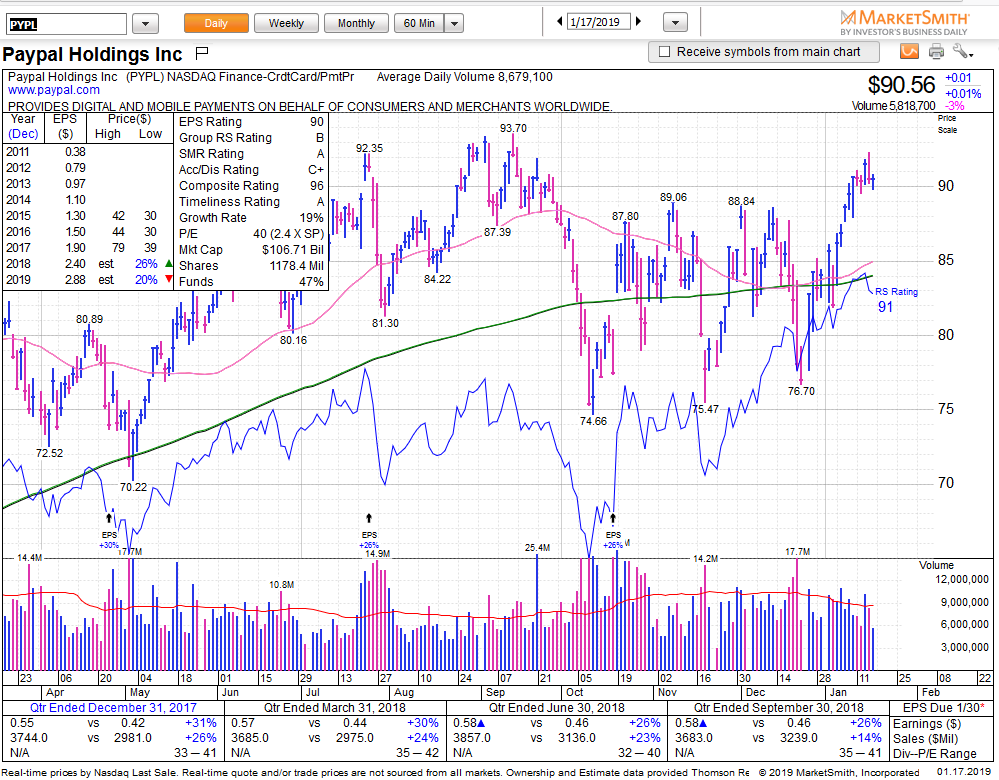 TEAM is IBD #4 and earnings out today after the close. Keep on radar for tomorrow — chart looks set.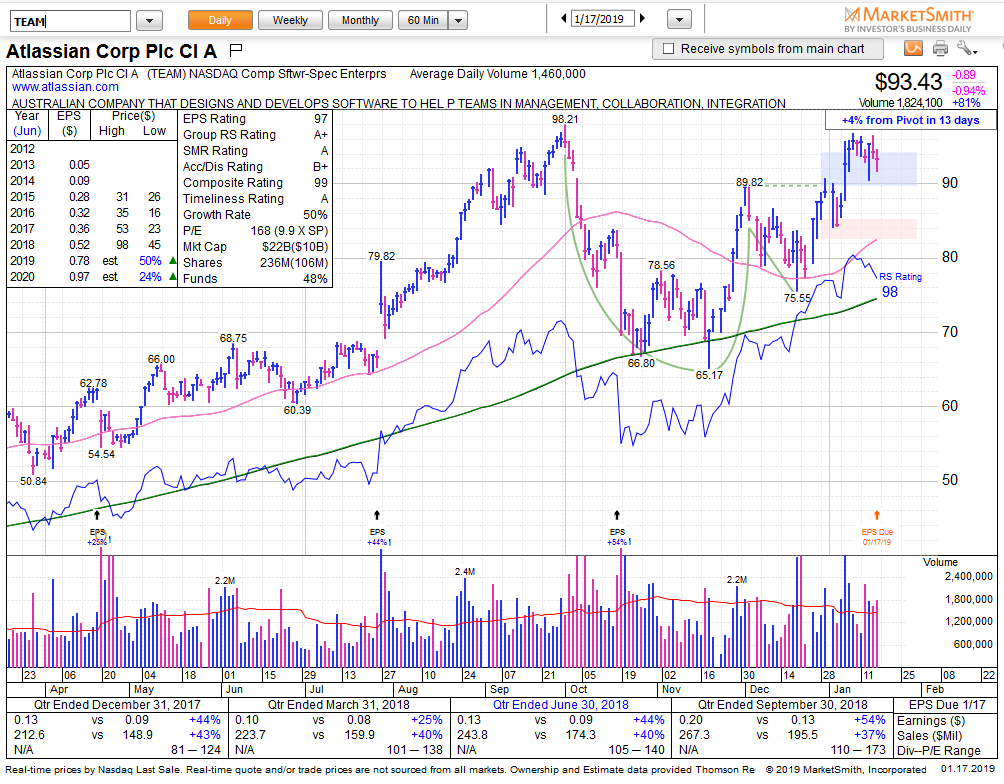 WDAY from the Near Pivot list we like this high base near 168. Earnings out Feb 25. Add to radar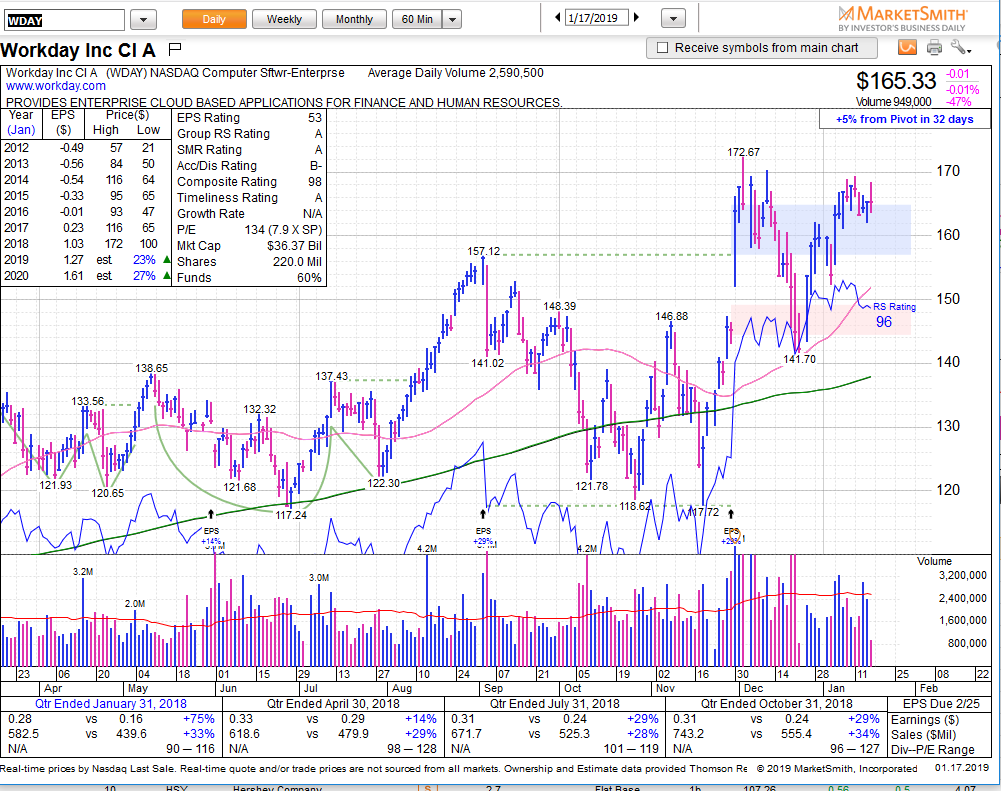 SPY right into resistance but price trumps all — you know how we stand: bias long until 260 breaks. Note how buyers picked up that support today like algo magic.
Day 3 of our sweet spot between upper Dev 1 and 2. We haven't hit the top of upper BB since glitch started in October. Best place for bulls is in the sweet spot.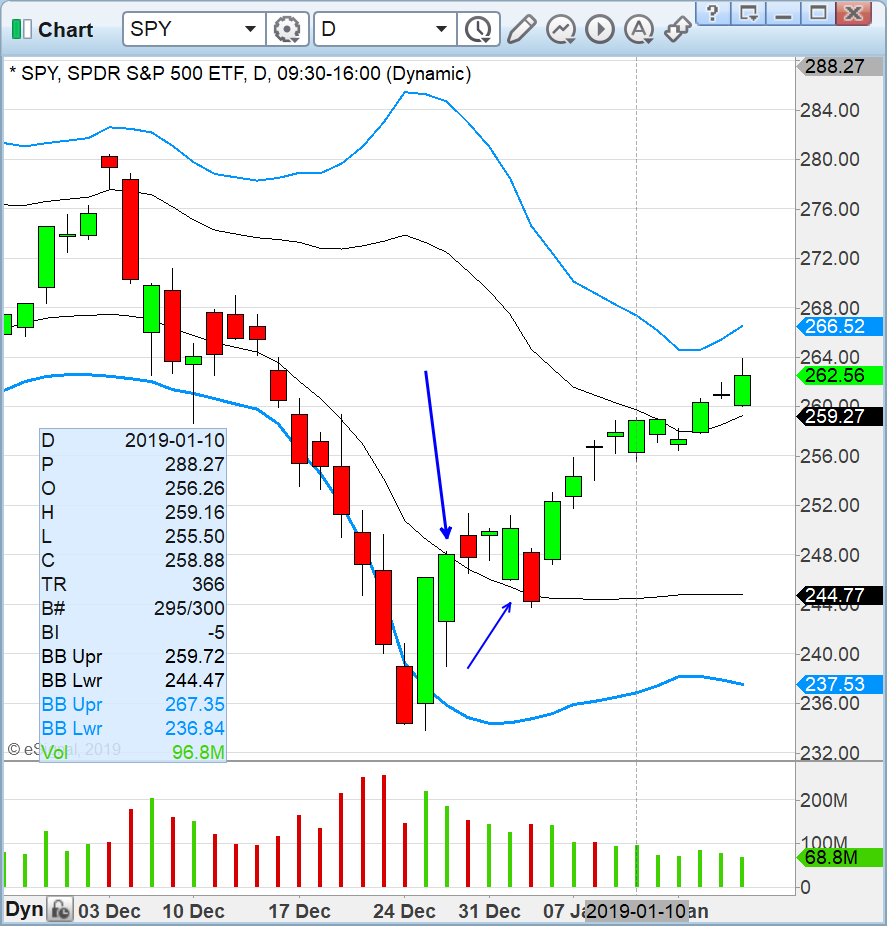 Not a tape to be stubborn in — your opinions are worthless in the face of price. Rules to last in this business: follow your tells and obey your stops. And try as hard as you can not to overtrade. See you on the streams.