#IBDPartner
We've been talking about the software sector now for a couple of months and blogged about it in December. Back then we wrote about how our MarketSmith scans found WDAY (165), TWLO (94), PAYC (133), NOW (186), CRM (147), ZEN (60), NTNX (44), and COUP (66) it was before the glitch (Dec 03) and yet every single name is significantly higher (the lowest still up 6% and the highest 39%) than it was on December 03 while the QQQ is 3% lower! Pretty amazing divergence. To sum it up: this sector remains hot and is currently the clear leader of momentum stocks.
And the set-ups continue — we posted CDNS last week on our stream and it's already up 5% and looks great for continuation.
CRM leaving base and we are swing long — great chart.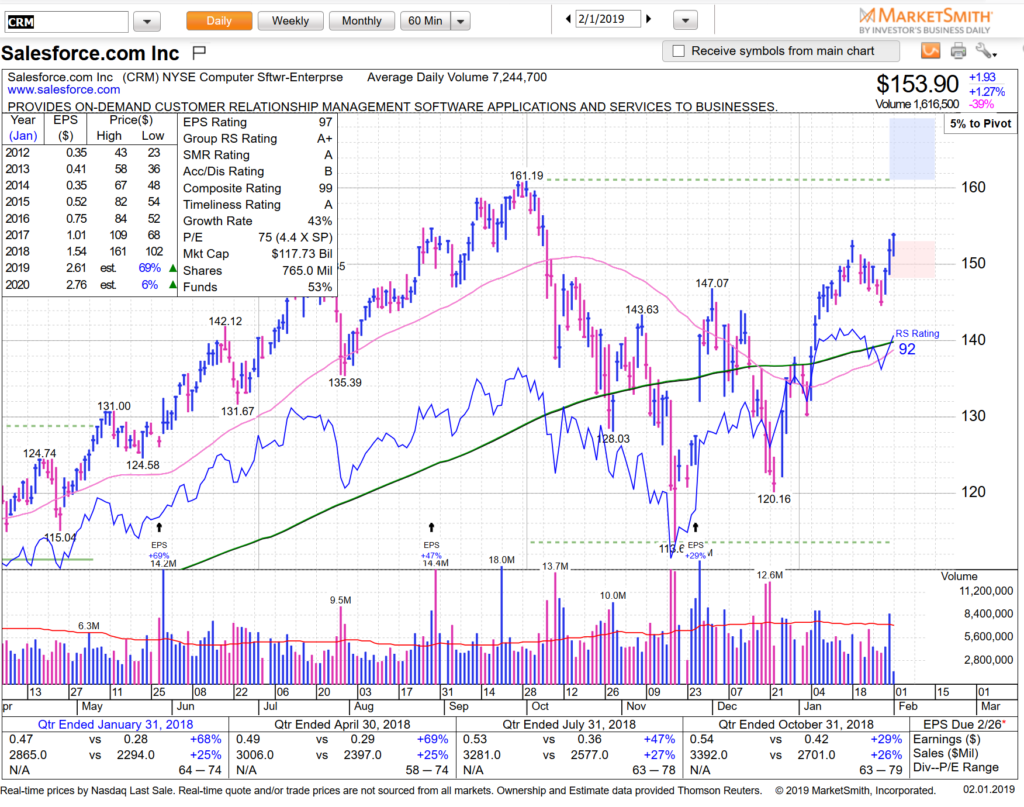 NOW big gap on earnings — we missed this one but are stalking for another set-up after a few days base.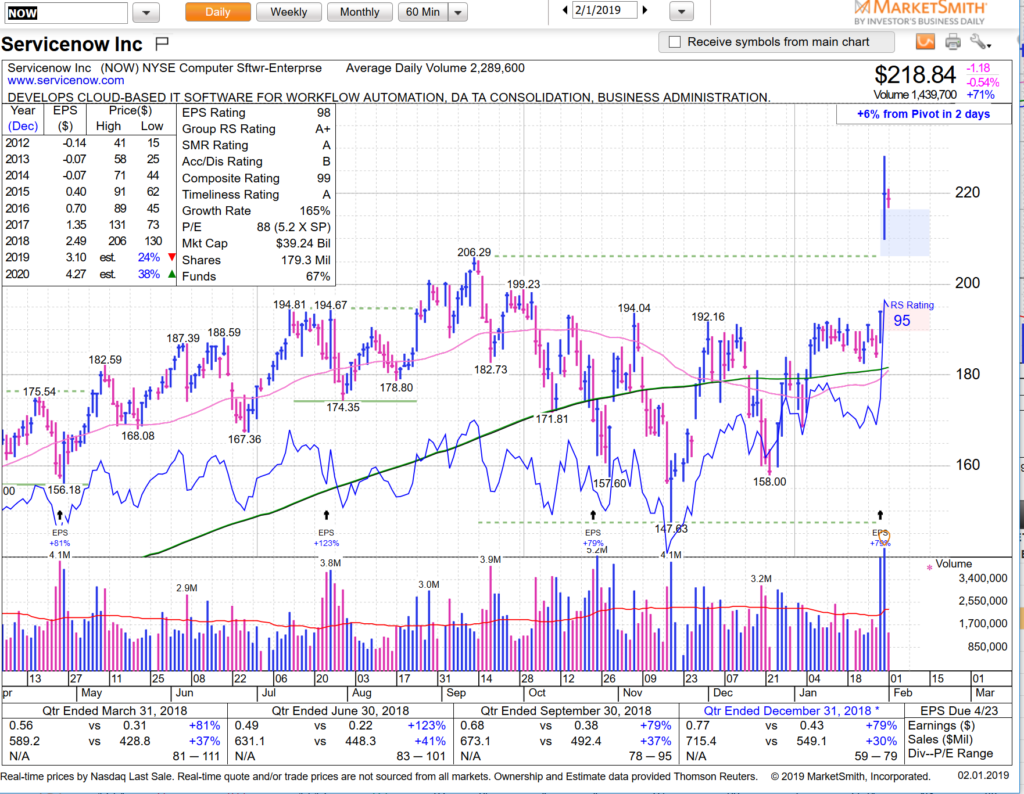 NTNX we talked about last week in our streams — love the way it's holding above the 200sma. The only thing that makes us slightly cautious is how long it is taking to lift away while sector has already moved. Do they know something we don't know?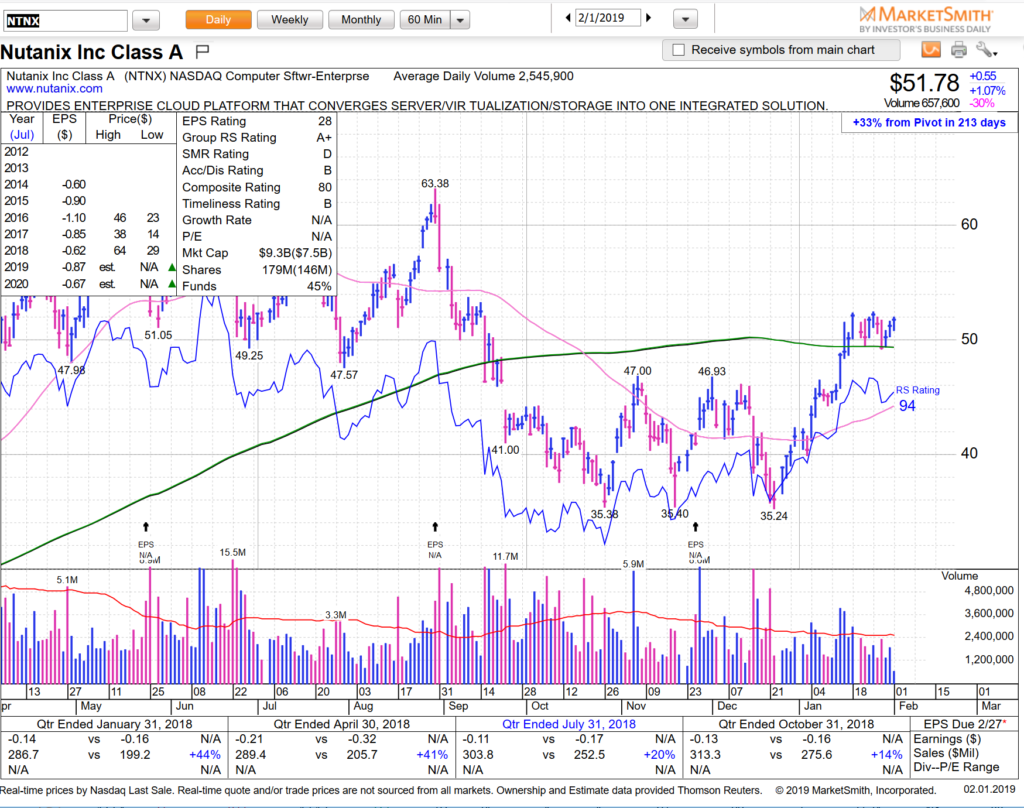 SHOP 160 breakout from our newsletter continuation — great chart.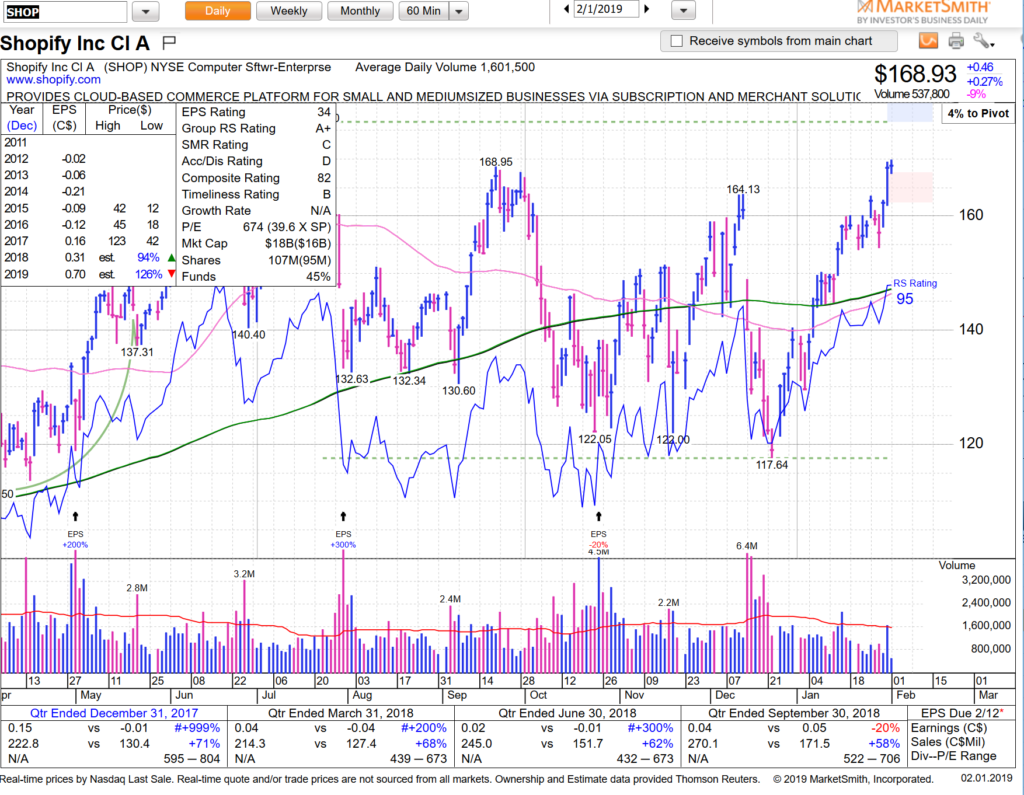 TEAM like this digestion near 100.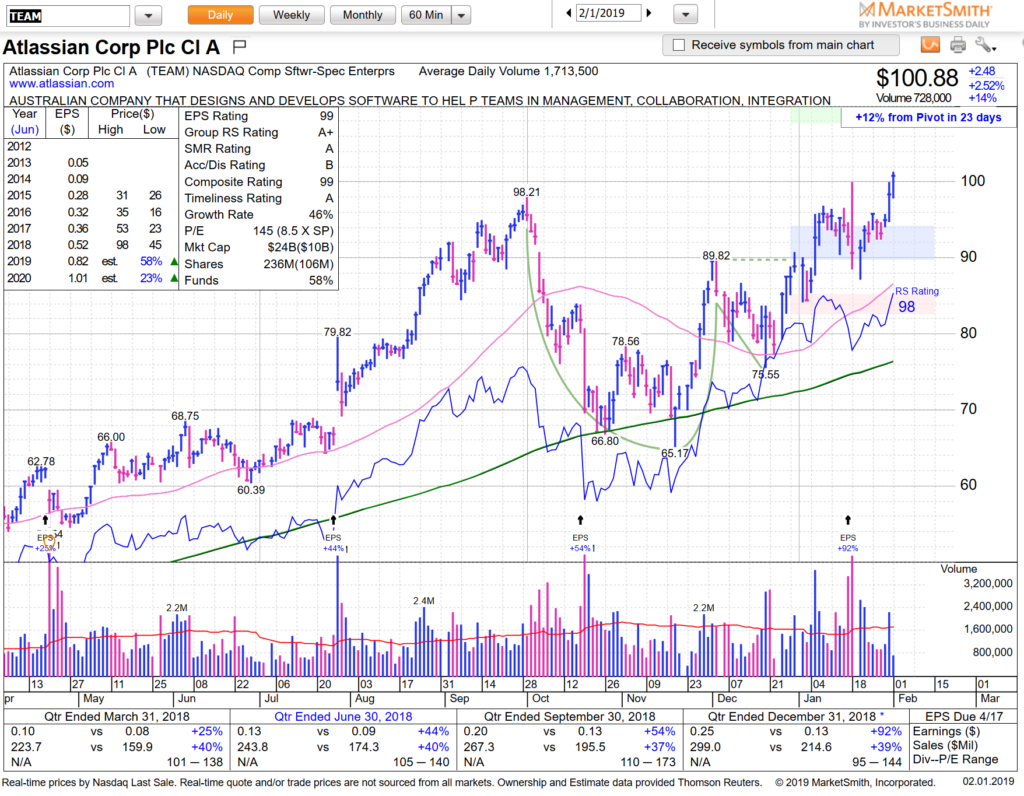 These hot stocks are not letting buyers in easily with few and shallow pullbacks. Keep them front and center of your watch-lists — from what we can tell, the run is not over yet. See you on streams. HCPG