#IBDPartner
All bear markets we've experienced have had wicked rallies and it's good to always have a plan in both directions in bear markets.
XLF 23 next target here — this one is a big one and we imagine at least there should be some type of hold/bounce there, dead cat or not.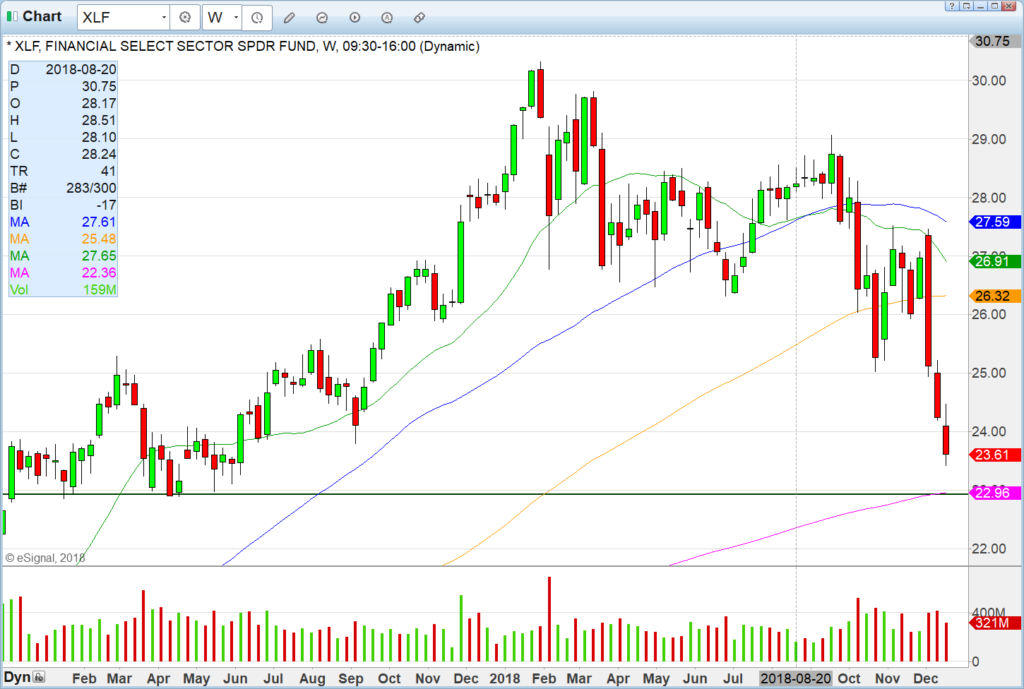 QQQ 156 weekly lost today but market has until Friday close to get over. Overshoot territory and then rally back to 156 definitely one potential plan.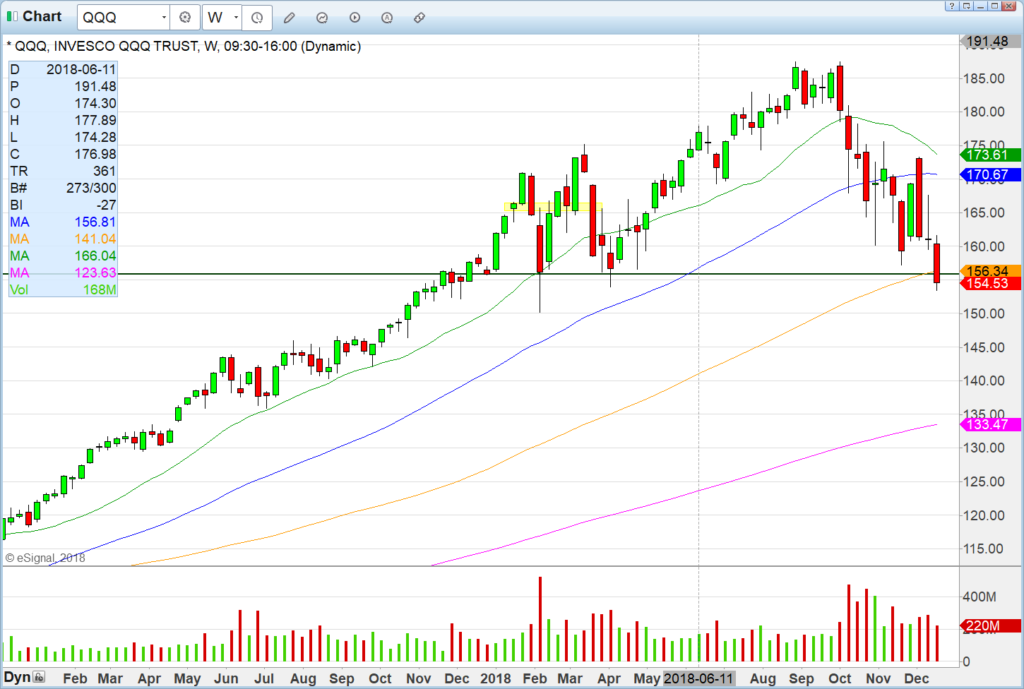 SPY look how that descending 20EMA/60min served as a wall all the way today — lost short-term support but held the round 250 spot.

We went through our MarketSmith scans of the entire IBD 50 this evening and wow what technical damage across the board. It's going to be a long time before bulls can get any type of healing/constructive patterns on daily/weekly. Even if we do bounce, dead cat bounces are usually V type bounces that still don't set up conventional swing type entries.

Once market does stabilize, whenever that may be, we will look at the software names to take leadership and will likely see them populate the Near Pivot screens.
As for shorts– we never like shorting into the hole. Sure if it's Indy down intraday follow the trend down for a trade but for swing shorts probably wiser to look at resistance spots to short above than pressing down here with SPY QQQ IWM all under Bollinger Bands.
So what's our favorite plan? Get some panic and hit XLF 23 for a quick squeeze up past QQQ 156 by Friday close. Very specific but hey just one potential plan. Stay safe, and if you need to hear it just one more time, here it is: cash is a position. See you on the streams. HCPG