Last night we responded to a question about the possibility of a headfake down thru 2600 on the E-mini: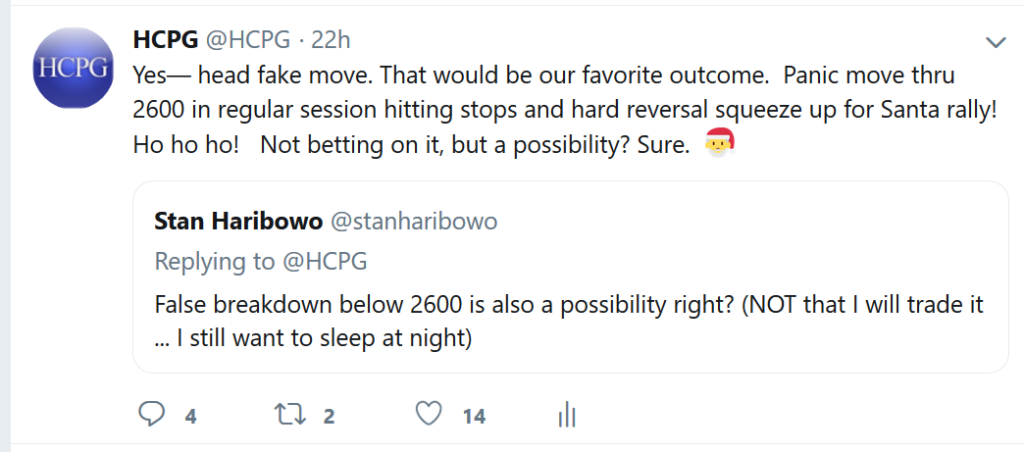 We didn't actually think it would happen– but it did, sort of, depending on your time-frame, with a break of 2600 and then 40 point rally up.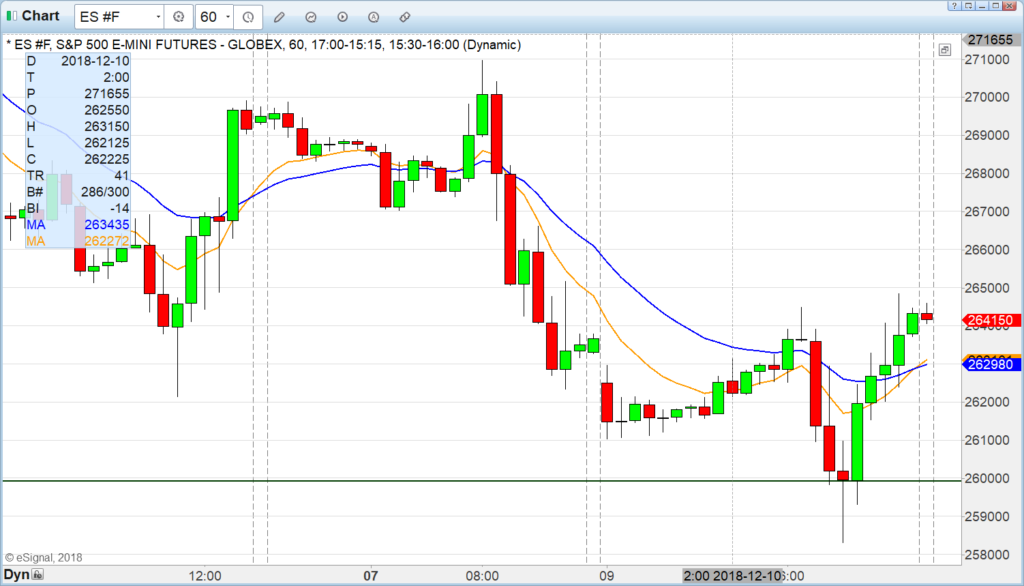 We were focusing on SPY 260 so let's stick with that for now: when the 260 level broke we actually were still pretty bearish. Why? Because it was very orderly and financials were acting like death. Our feeling was that we would go lower, led down by the banks. We thought SPY 260 is nothing, let's get QQQ to 156 and then think about a bounce.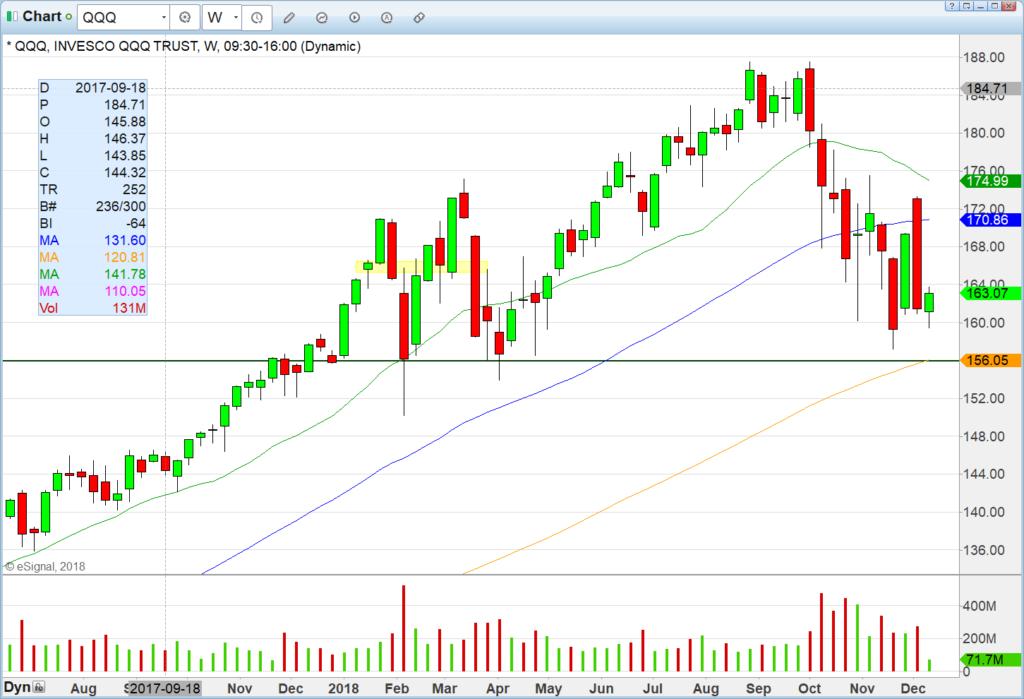 Then one thing happened that changed our opinion and our positioning — and if you go through our tweets from 11:30 on you will see a complete turn around in terms of our focus. The old school tech started firming up and taking leadership. As we tweeted about it a half dozen times: for a while there it was financial anchor on tape pulling down, and tech trying to rally the market.
Tech won the day and SPY closed green. Our map for last little while has been the 9/20EMA on the 60min — if you recall we got long a basket on XLF 25 hold last Thursday which worked great until Friday morning when SPY hit 270 and the descending 20EMA on 60min and reversed hard.
Note the rally last Thursday until 270/descending 20EMA which immediately reversed the tape. Today's rally is the second test on this EMA and the EMA is flatter so it has a better chance of breaking.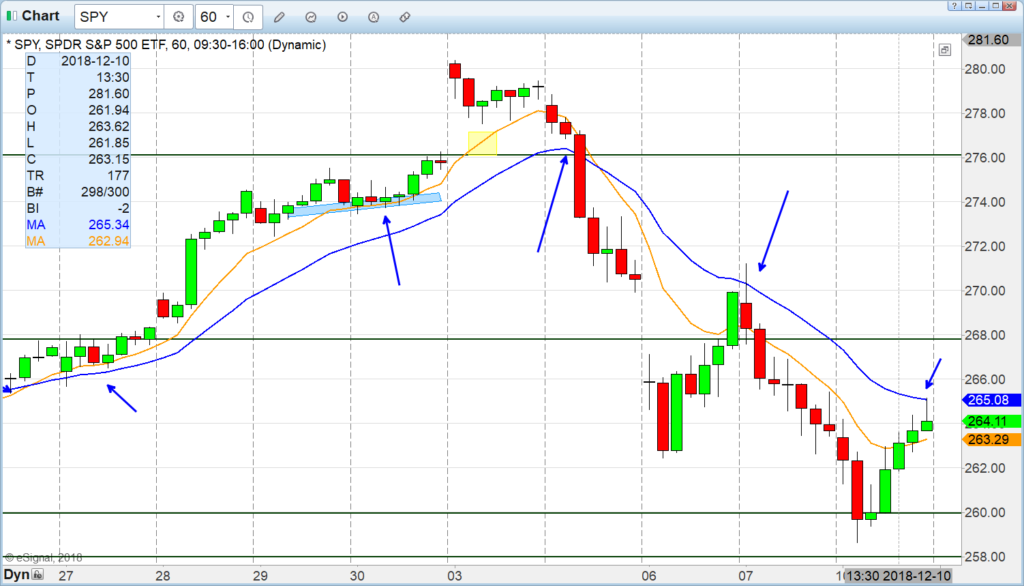 We got our 263 and 265 short term targets met on SPY but still like the position long to see if we can get it over that 20EMA/60min. If 260 goes all bets are off. Same story for tomorrow– watch the financials vs tech contest. If financials can firm up we could be in for a decent multi day rally. Big if, but that's what you have to watch.
As for individual stock longs we have two one sector we like a lot and which we have blogged about, Enterprise Software and one stock, TSLA.
From the IBD50/MarketSmith scans you can see NOW PAYC ADBE TEAM ALRM VMW all in the IBD50. Sector is holding up great but it needs a more stable tape — and once it gets that it could really rip. Have these stocks front and center. We consider these, for now, the new leaders of tech. (#IBDPartner)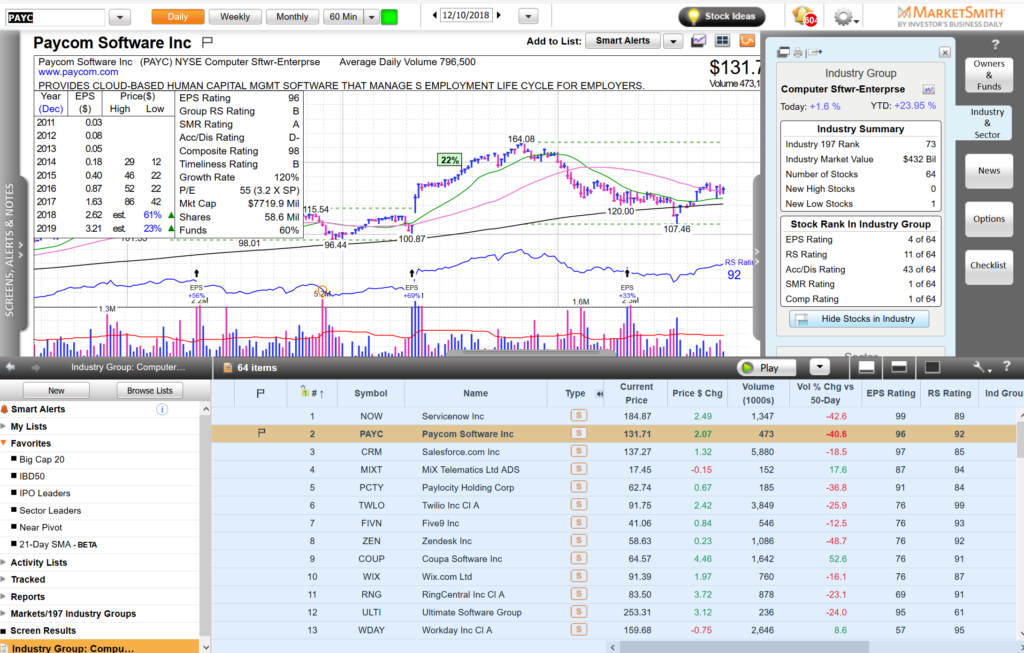 Take a look at NOW for example, IBD #8, and just set to go — just needs a less hysterical market.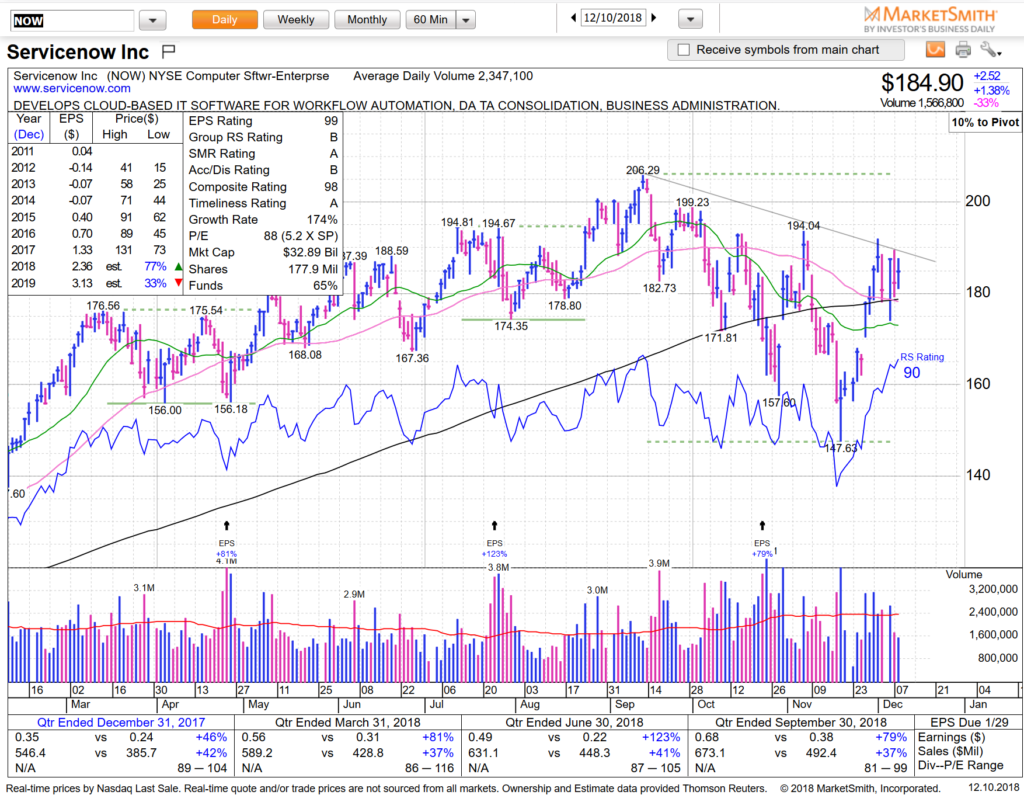 And talking about old leaders — we just missed the AAPL buy (saw it a minute too late) today but do like this risk/reward potential: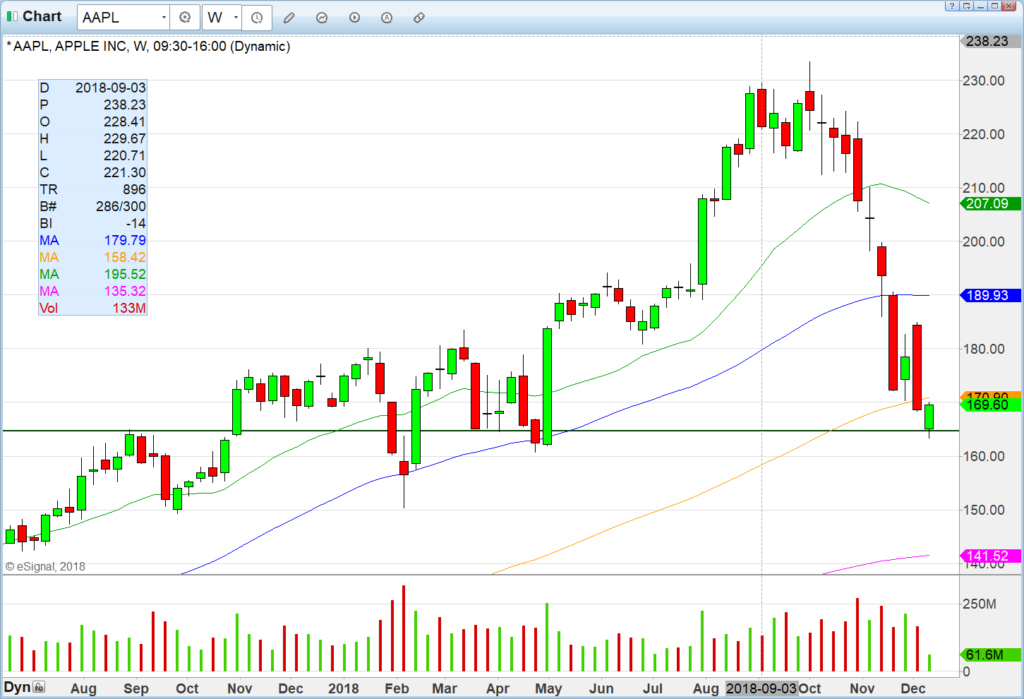 So to conclude — we would feel better about the market if XLF can get over that 20EMA/60min resistance, and all bets are off if SPY loses 260 (1.5% away so decent risk/reward against that stop).
See you on the streams.