#IBDPartner
Volatile market continued last week but heading into Thanksgiving we are hoping that smaller ranges form.  If market can start churning in the upper part of the larger  range (SPY 260-280)  instead of heavy breadth days down and up then individual stocks can start breaking out with more success.
SPY is broken for now but if we enter a churn zone then we should be able to get off more individual trades that are not whipsawed up and down with the tape.  What's needed for that?  More confident traders in a less nervous tape.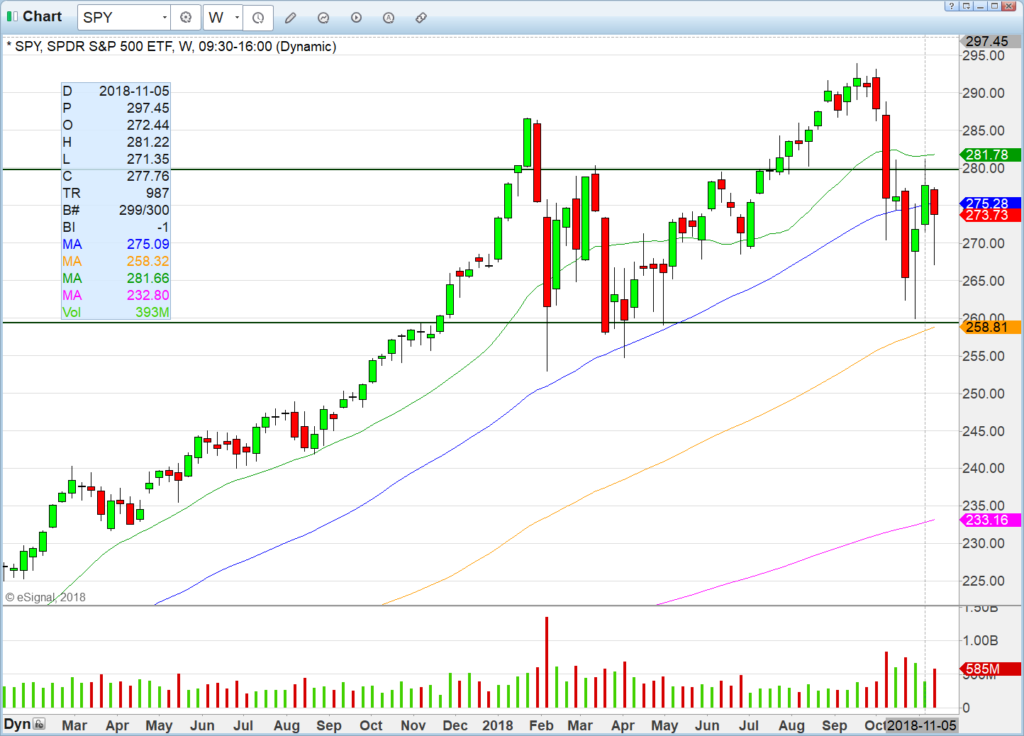 We found 10 IBD stocks that have potential (and one bonus!):  we are including fundamental information in the MarketSmith charts below (top left box) for the CANSLIM crowd.
ADBE #25 IBD holding onto 50sma weekly – over 255 and it could go.  Tech leadership is currently in chaos — can ADBE step into the power vacuum?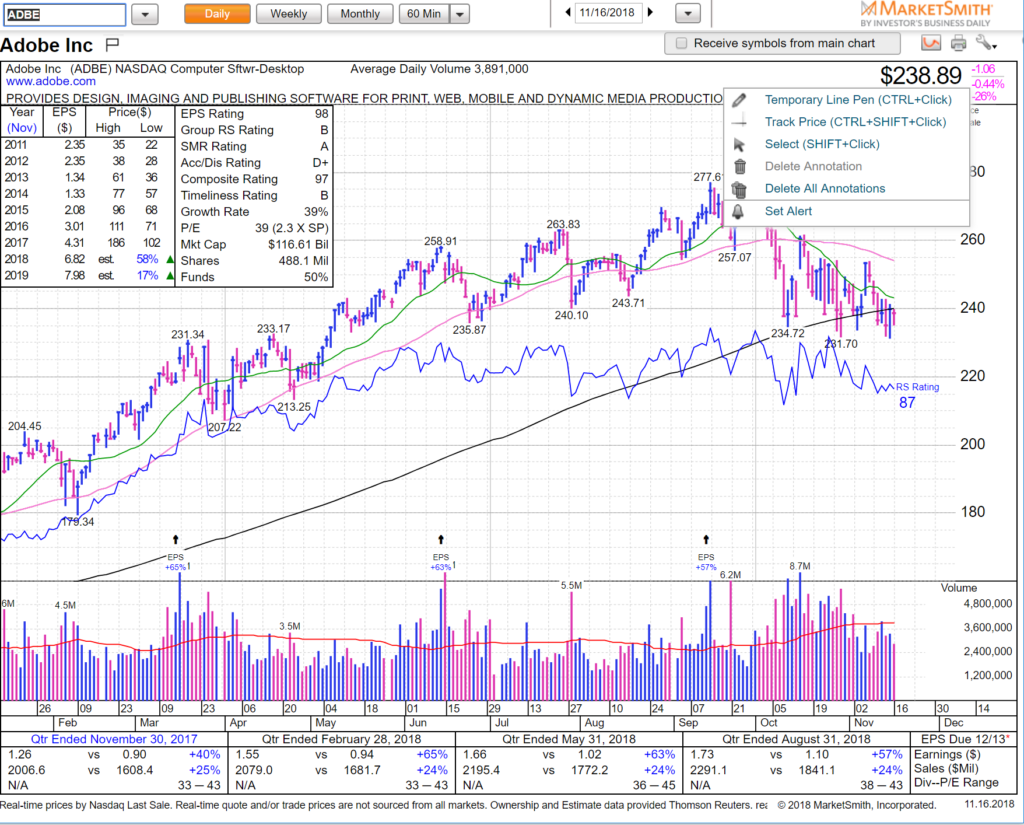 CDW #26 IBD holding very well in this tape, surprisingly so considering it is technology related.   Over 92 and things get interesting.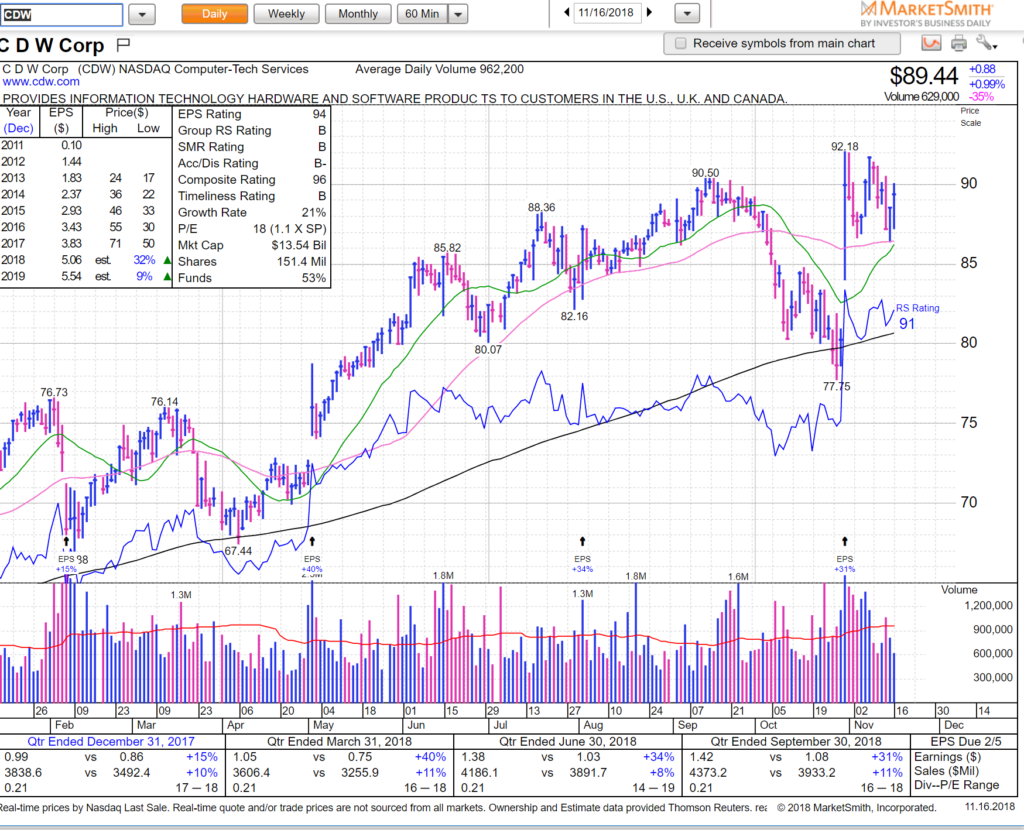 CTRE IBD #29 long base on weekly under 20.  On daily below you can see a small flag that is looking poised to be broken — 20 big kahuna breakout.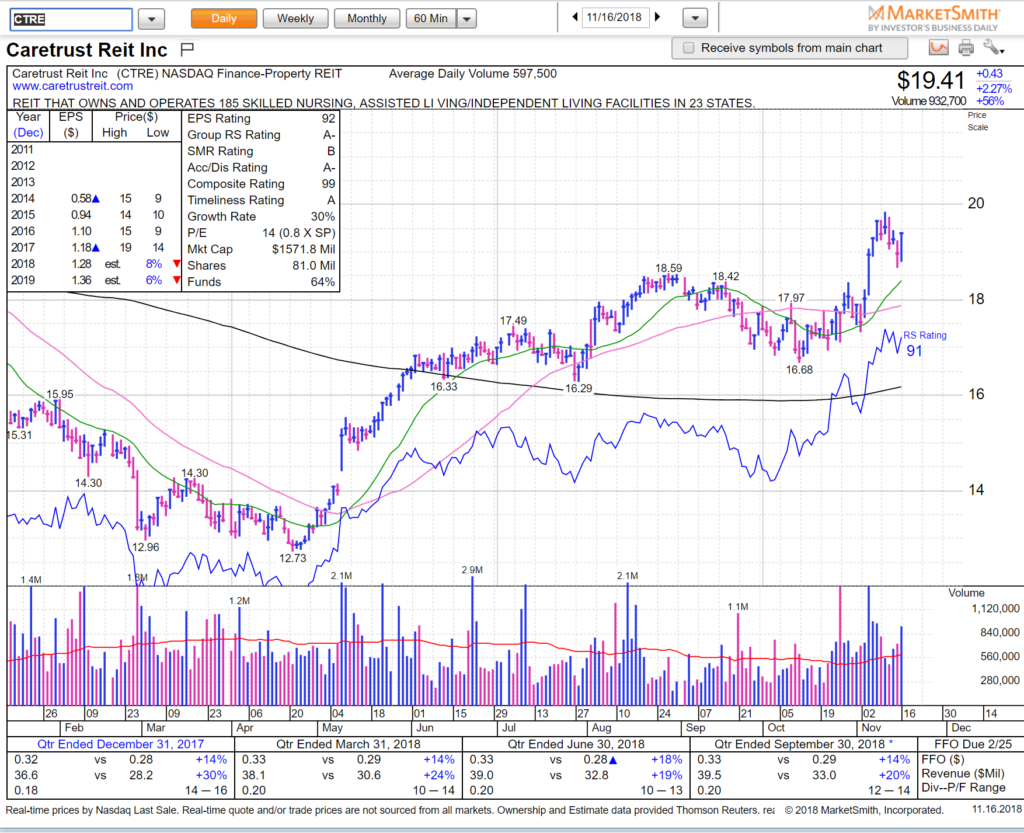 Zoom out to weekly on CTRE — you can see 20 is huge.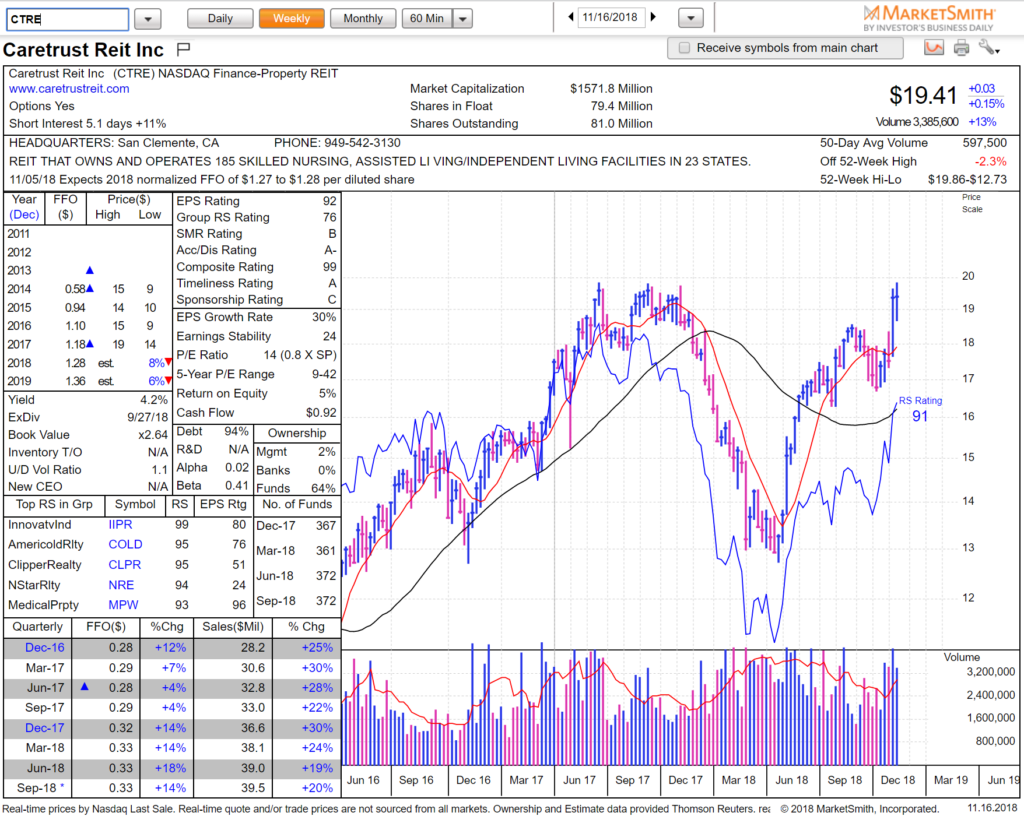 CYBR IBD #6  sold off from 84 highs but held the 50sma — any climb back over 77 would be bullish.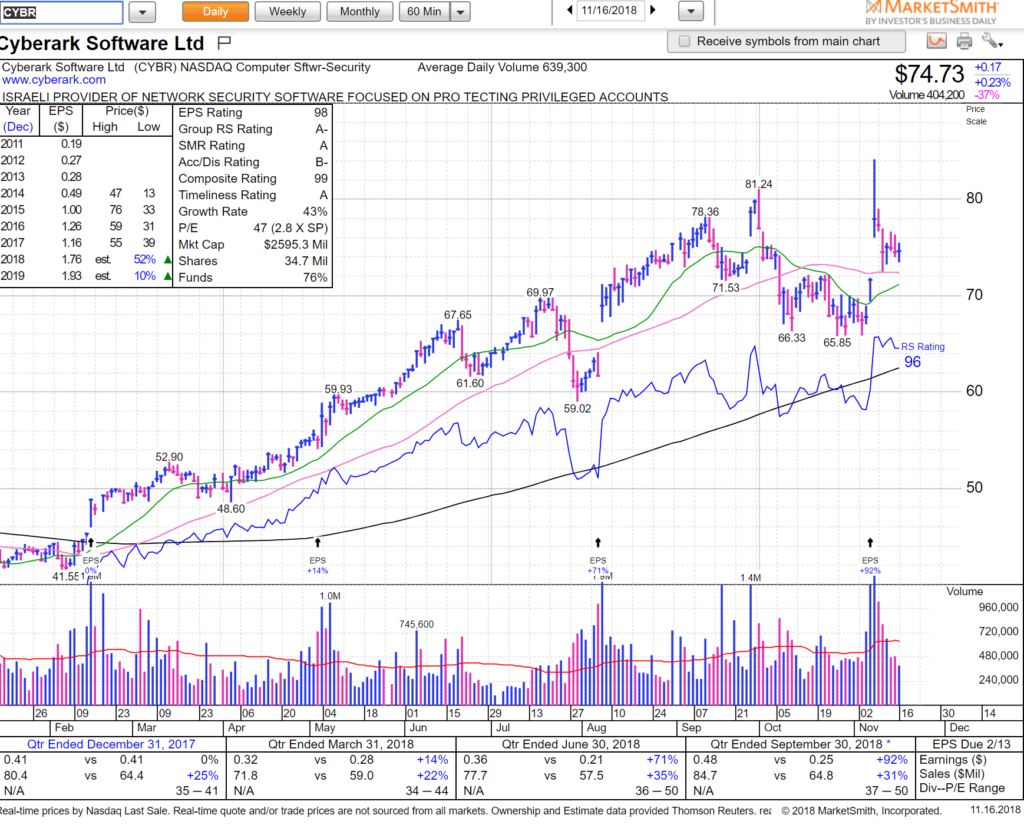 EEFT #23 IBD held the 50sma on the pullback — much better relative strength than the indices.  Trade is against that low (108) for any swing.   Great chart.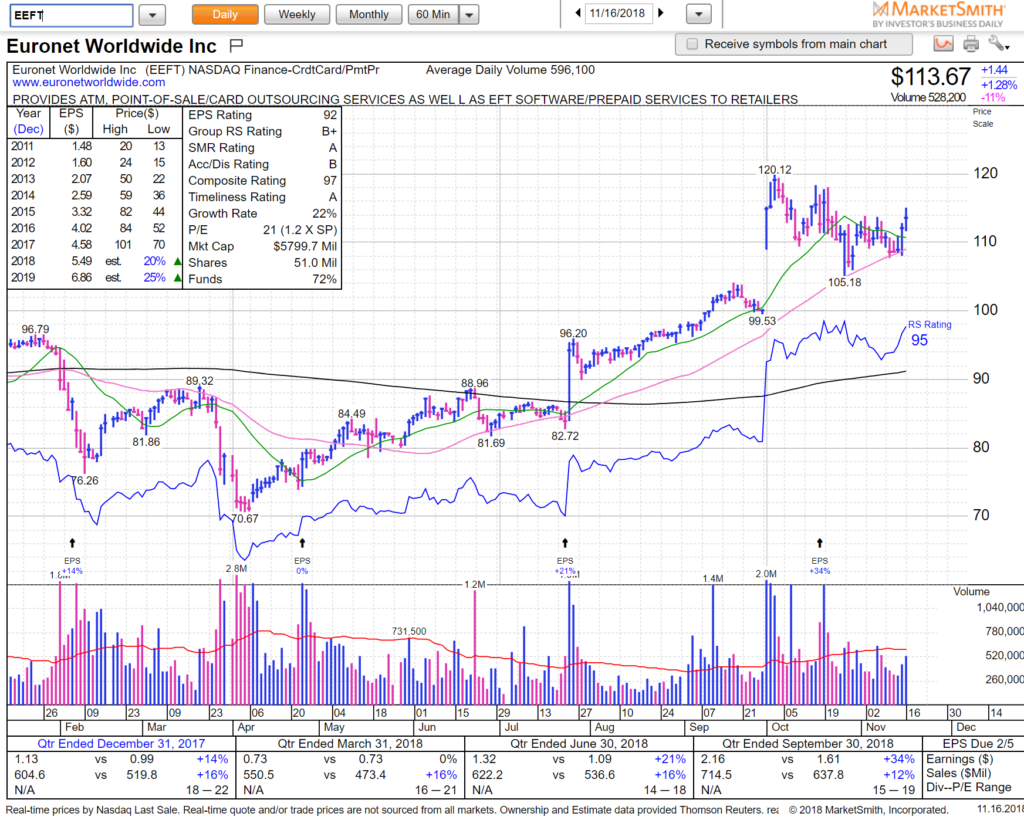 EW held 50sma weekly and now basing under 158 — add to radar.   IBD #37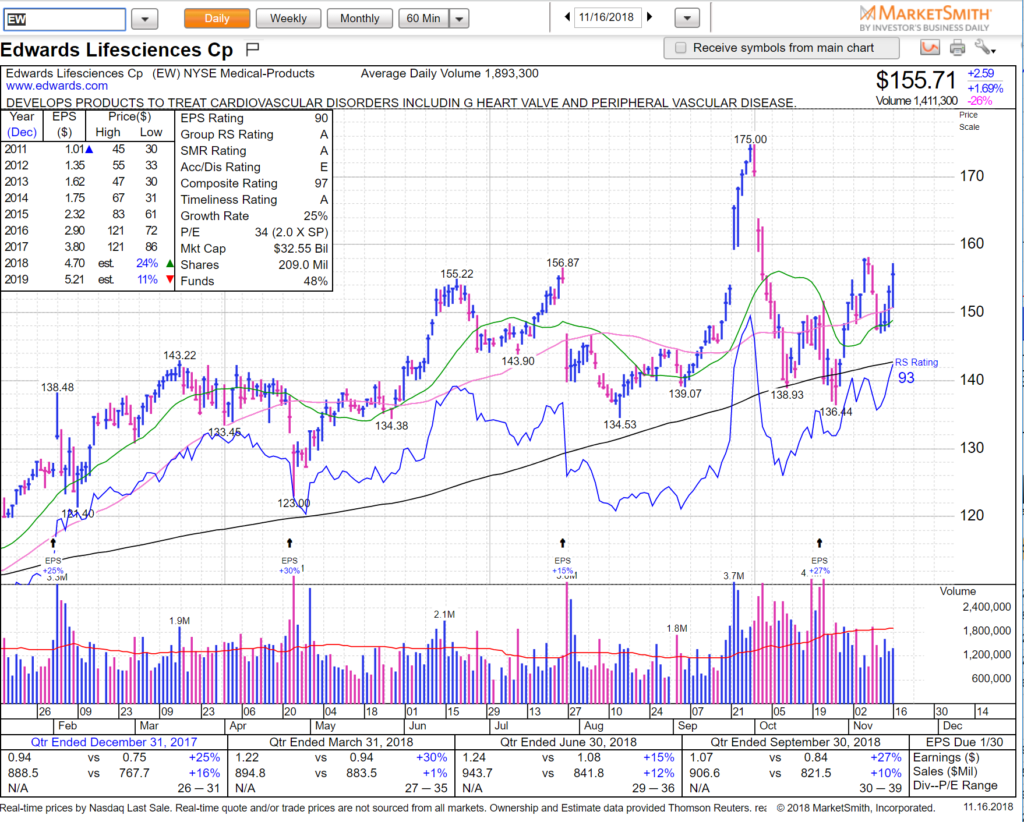 FIVE is IBD #2 – held the 20sma weekly and now has to get back to near 126 to get momentum trader eyes on it again.   Great looking chart.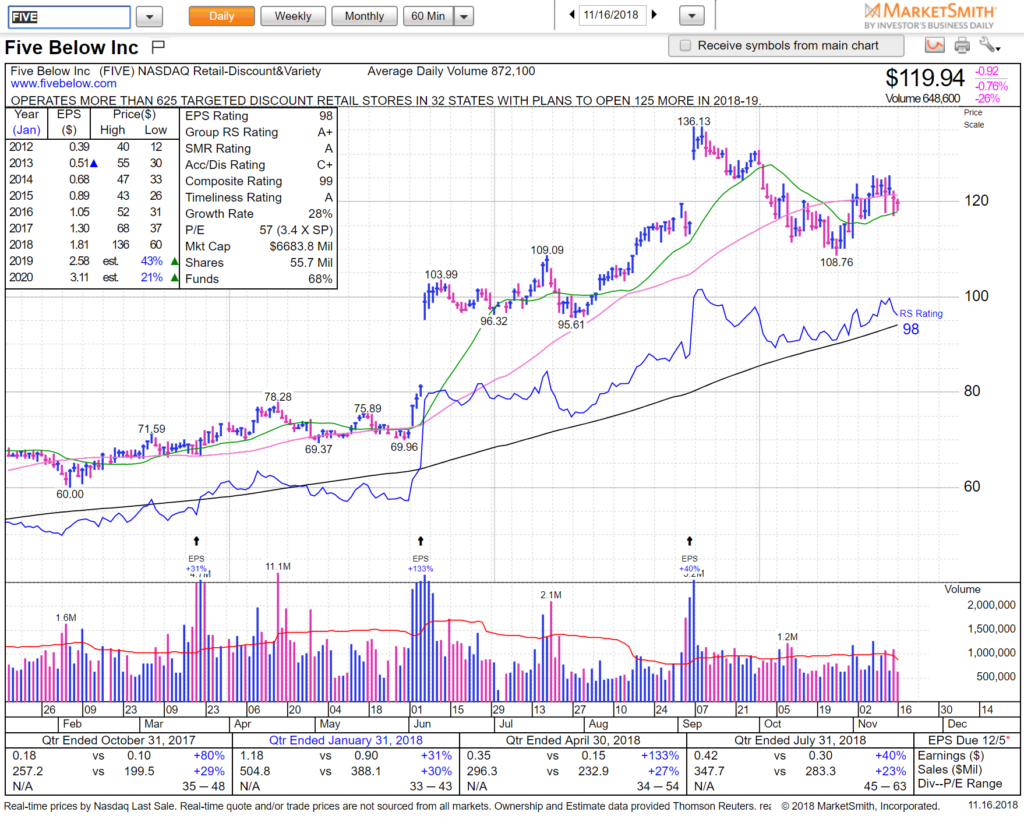 GDOT is IBD #27 — held the 50sma weekly and now needs to base near 90 as you can see from daily chart below.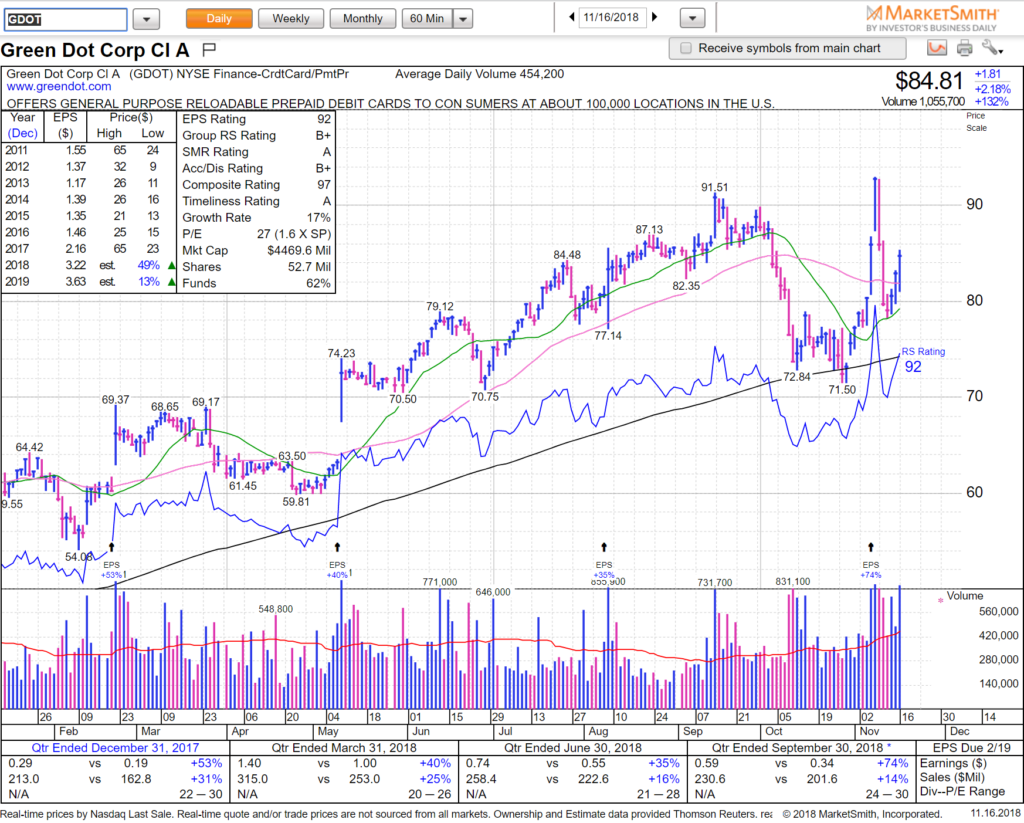 HZNP is IBD #18 and has killer chart — look at the 50sma bounce on Thursday and follow through on Friday.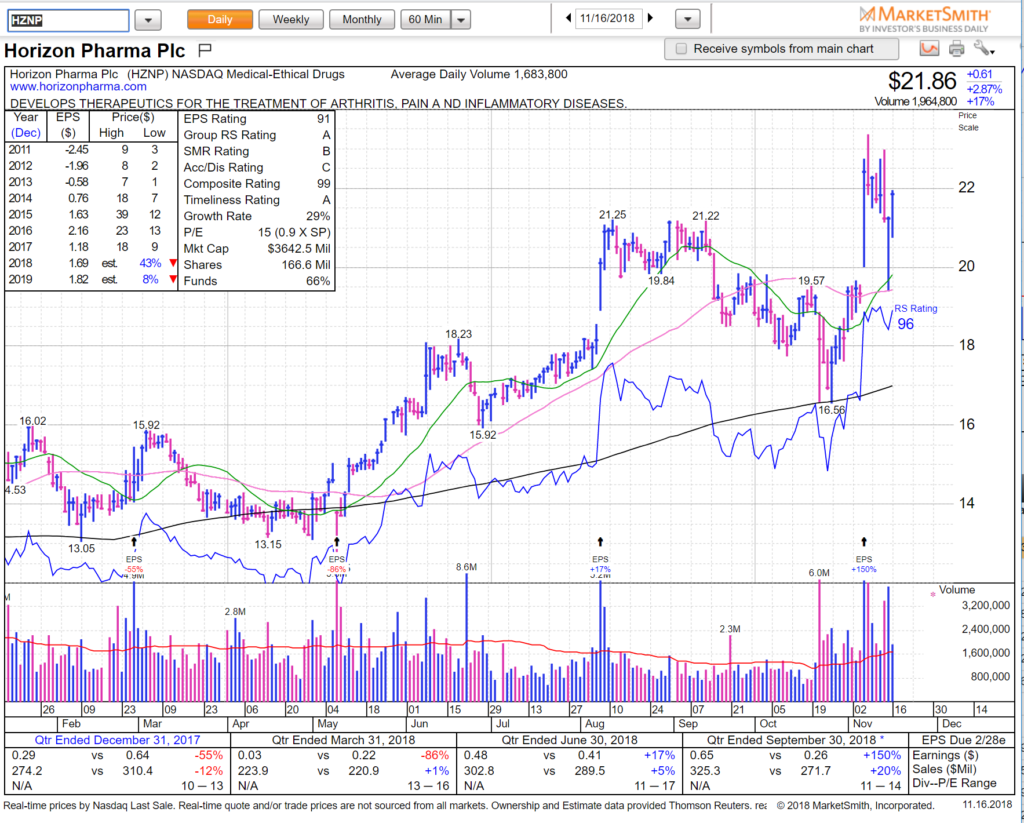 KL is IBD #19 – gold stock so expect some tricky trading — what we like to do on gold stocks is rather than buy breakouts, to look for pullbacks.   KL held the 50sma weekly last week and daily now needs follow through.  If you want to swing long here then stop is against 50sma weekly (18).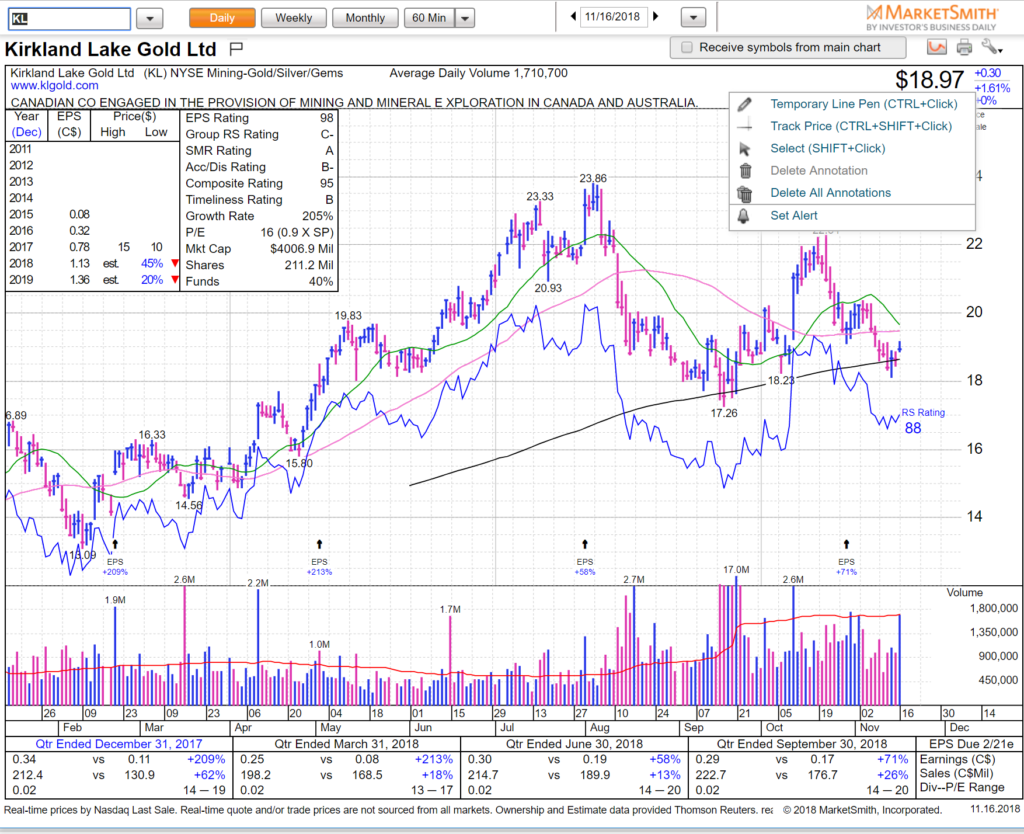 PLNT is IBD #13 held the 50sma daily on Monday — any new base near highs now would be bullish.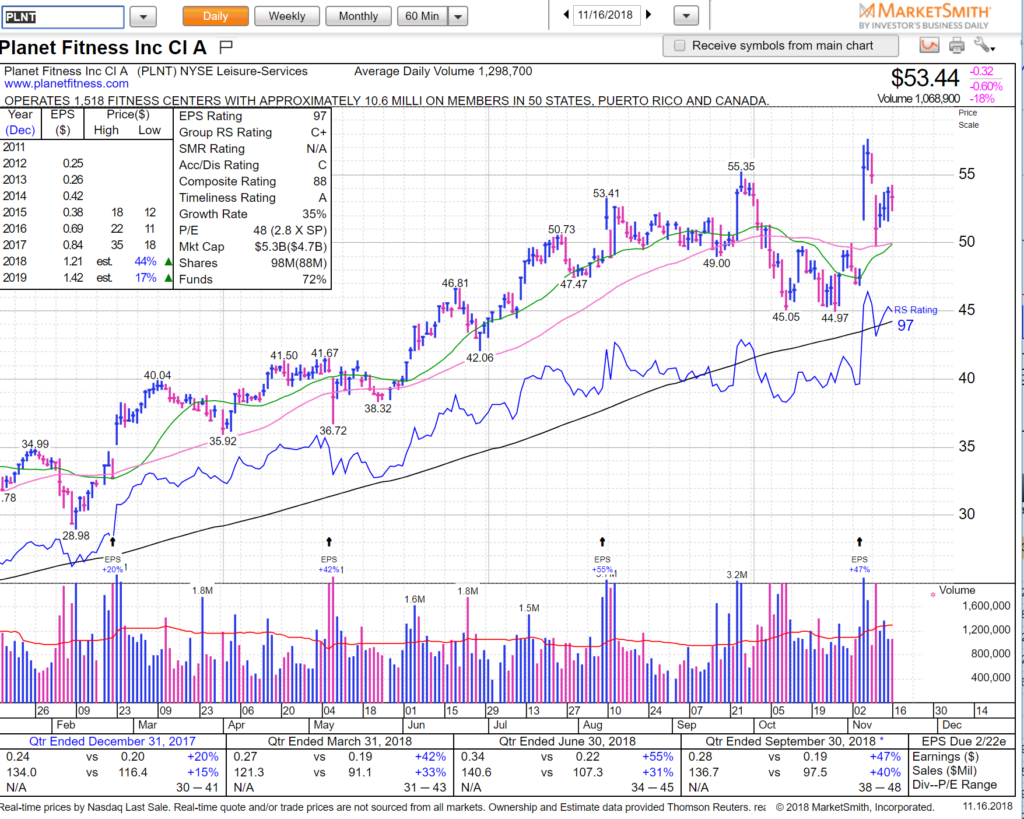 There you go: our favorite stocks from the IBD 50 list.   As stated above — if market can calm down, even if it does not go back into bull trend, then individual stocks can start making their own successful moves for swing traders versus the market the last few months where often stocks are getting crushed together in heavy breadth days.   See you on the streams.