#IBDPartner
We've been talking on our streams about Enterprise Software a lot lately, especially since the correction because their relative strength has even been more impressive.  The group is up 28% YTD and clearly a leader group in the  hard hit tech sector.
Quick look at the group via a MarketSmith scan sorted via EPS rating: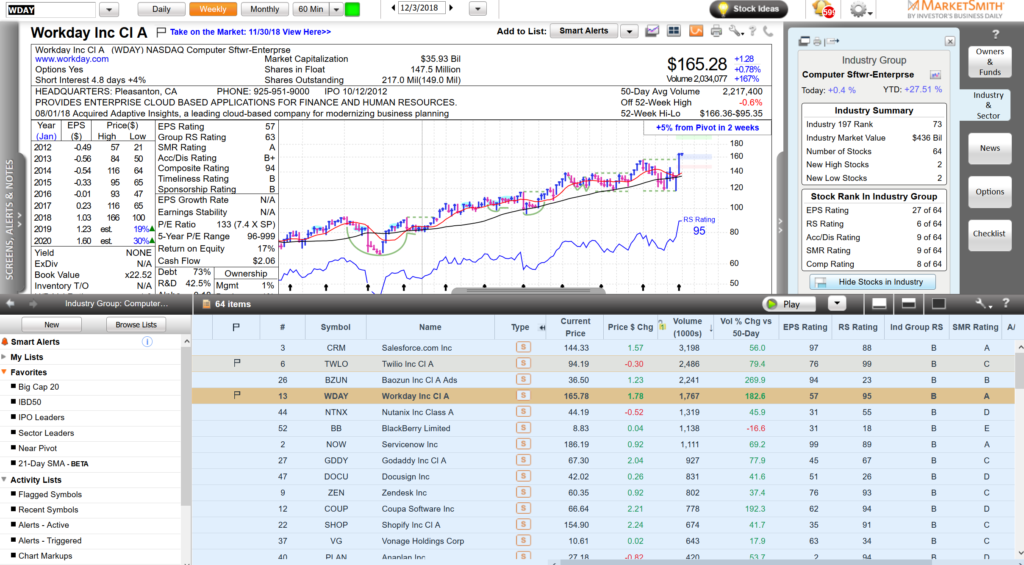 WDAY just came out with excellent earnings and one of the clear leaders of the group.   We're not in the stock and would not want to chase it up here but any basing in this 165 area would be constructive.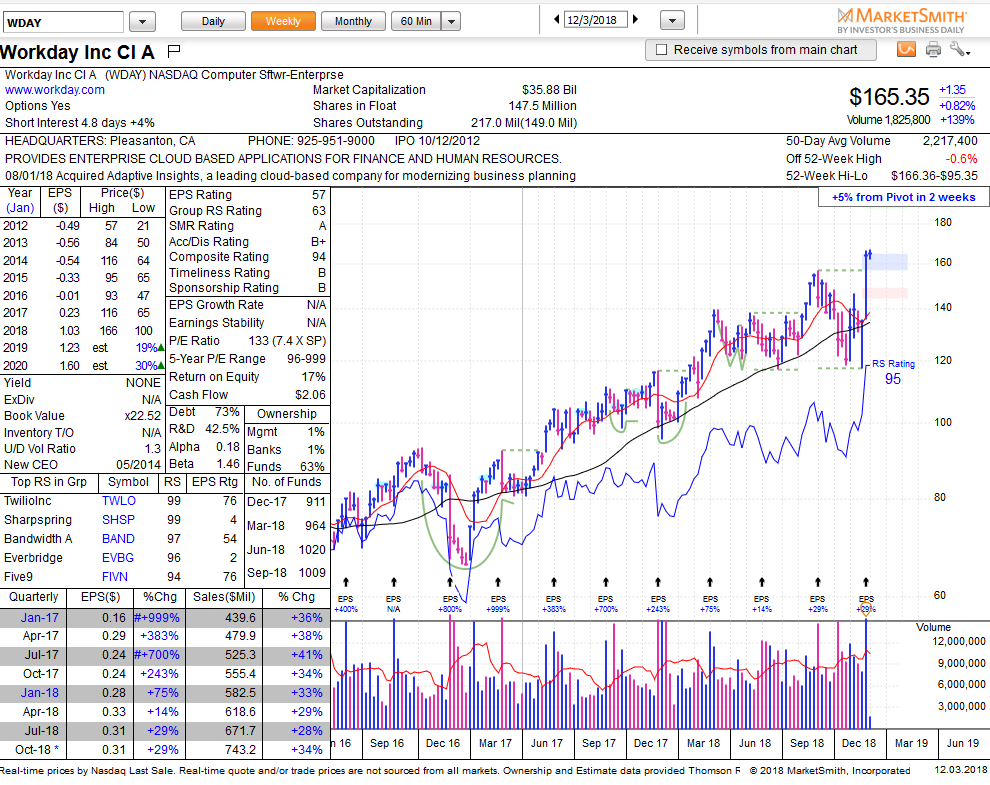 TWLO another clear leader near highs — quasi cup now needs a handle near 97-90 range.   Again, too much of a chase for us to jump on here.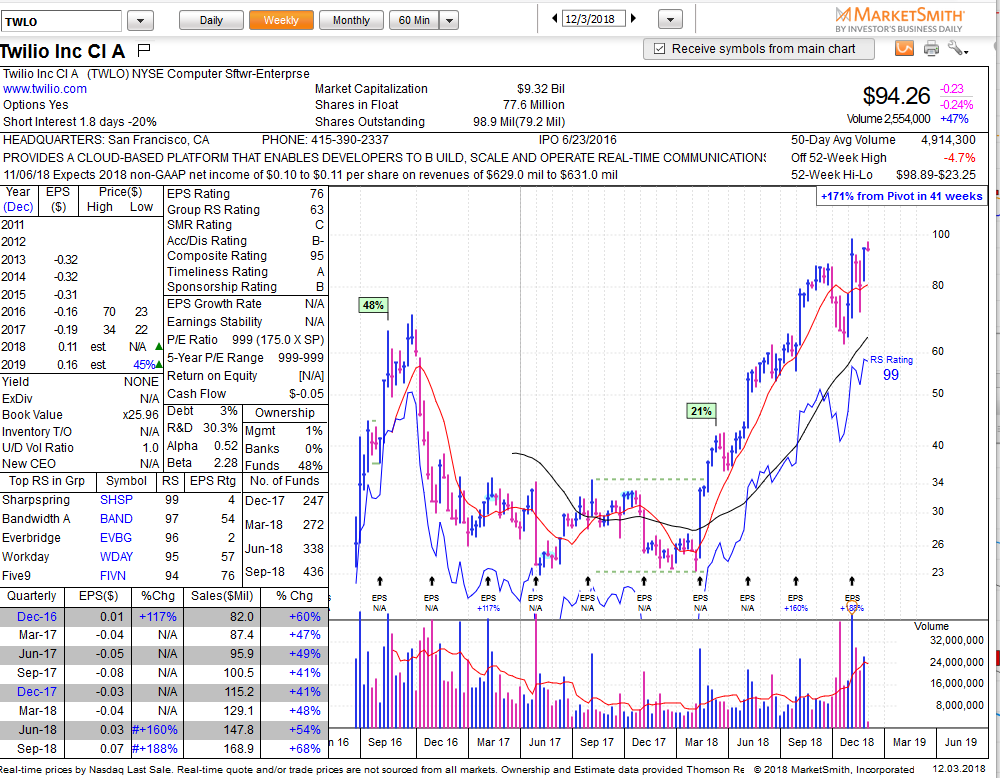 PAYC just hit resistance near 136 (horizontal resistance, 100sma daily and 20sma weekly) and now needs some time to gnaw away at this congestion zone.  Basing at 136 would make this a very nice set-up.   And bearish case of course would be if it is spanked hard and reverses at this resistance area.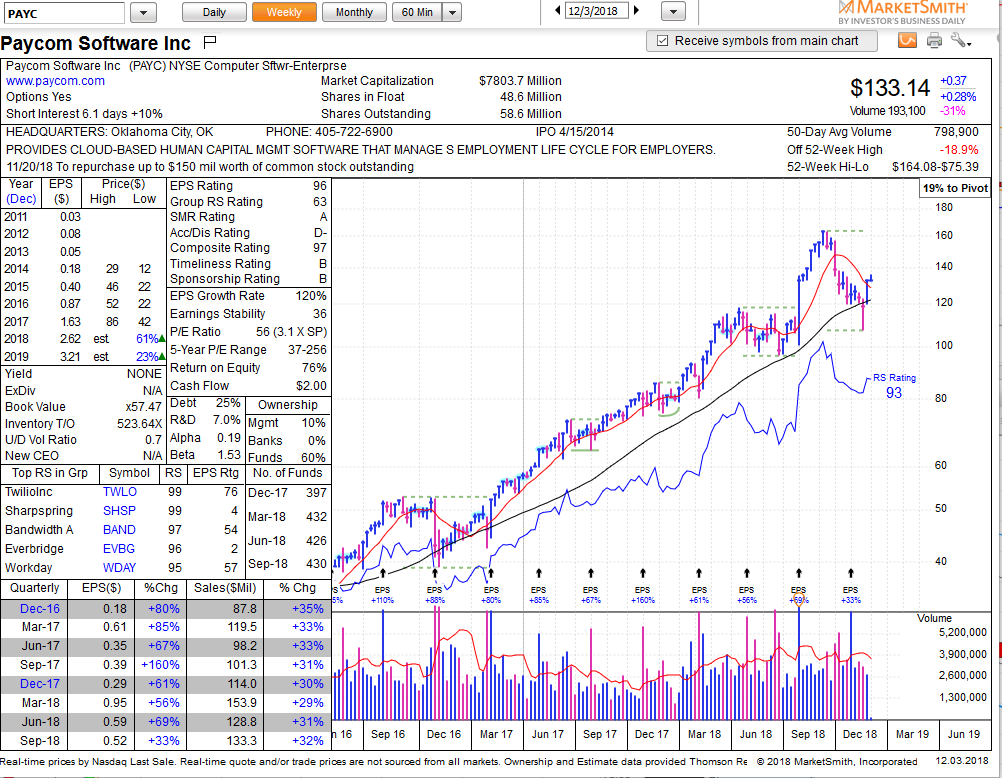 NOW good looking chart that also has stalled at 192 resistance — same theme you will see over and over in this sector.  Needs to set up a base without giving up too much of the rally to set up a new swing long.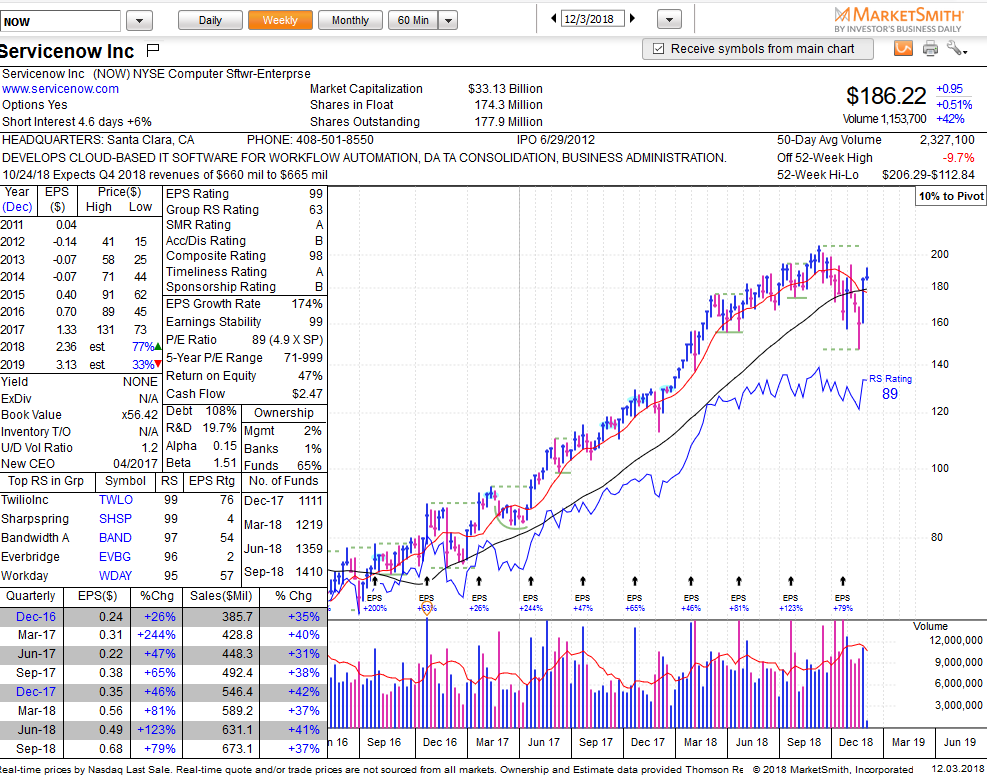 CRM same thing — would love a base near 147 for a week.  Note also 20sma weekly resistance at this area.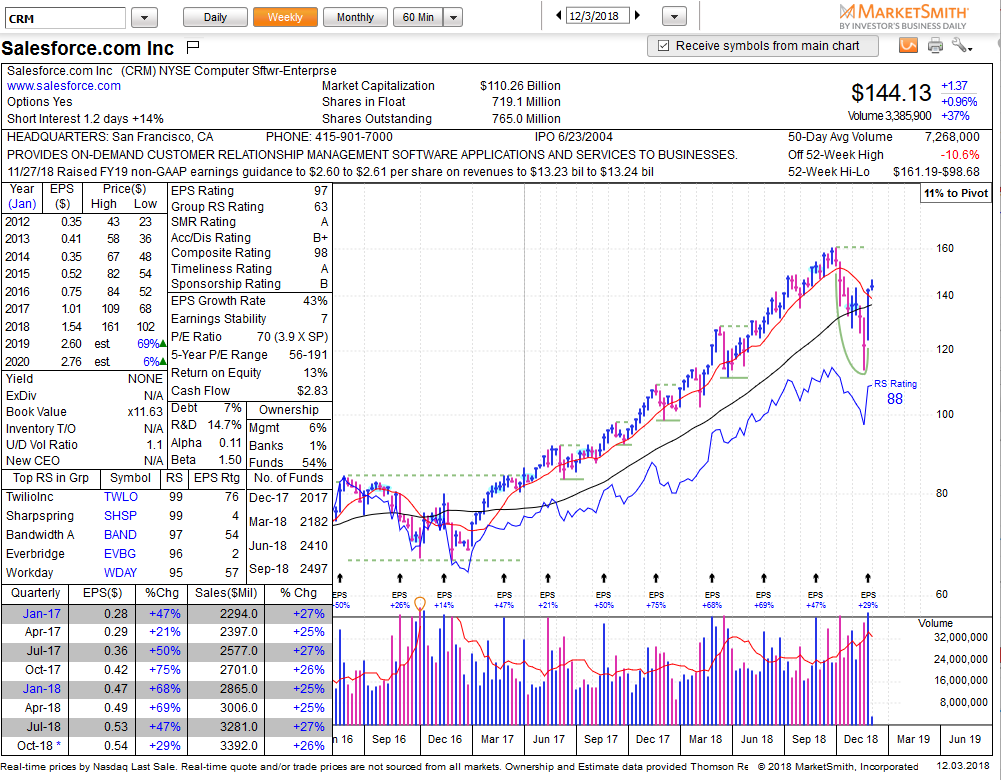 Exact same thing ZEN — rally from weekly support to stall at congestion zone at 62.  Bullish case:  doesn't give back too much (for example staying above 58-59) while creating a new base.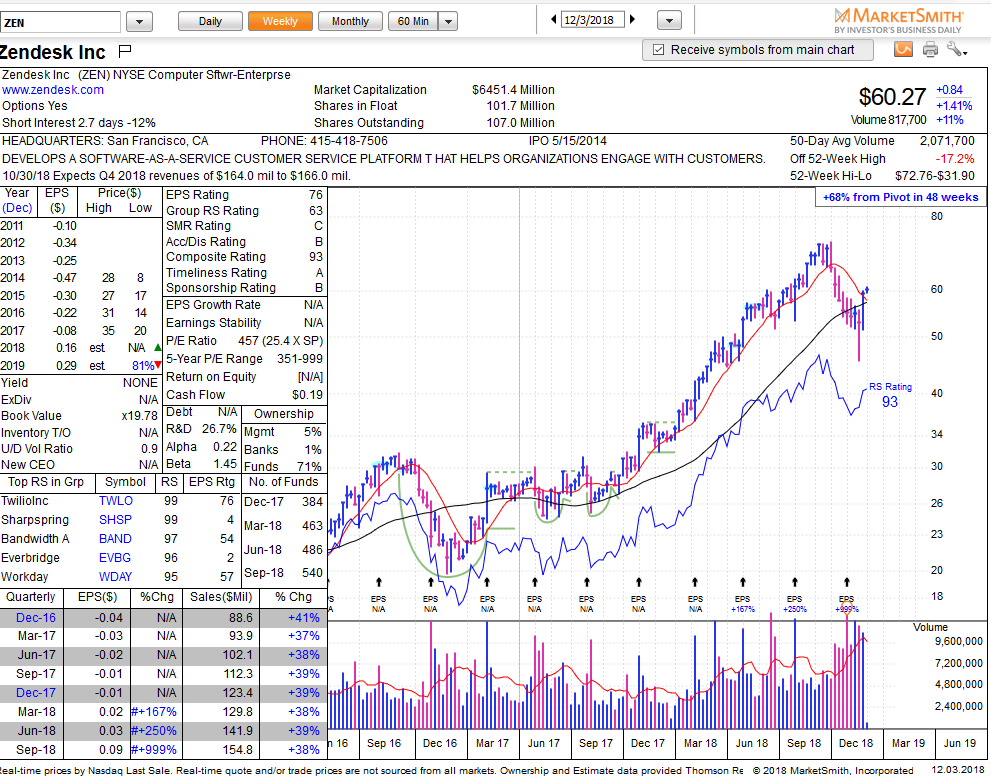 NTNX rally stalled immediately upon hitting descending 20sma weekly at 47– this one is weaker than the rest and has 200sma at 50.  Needs some work before it can tackle those areas.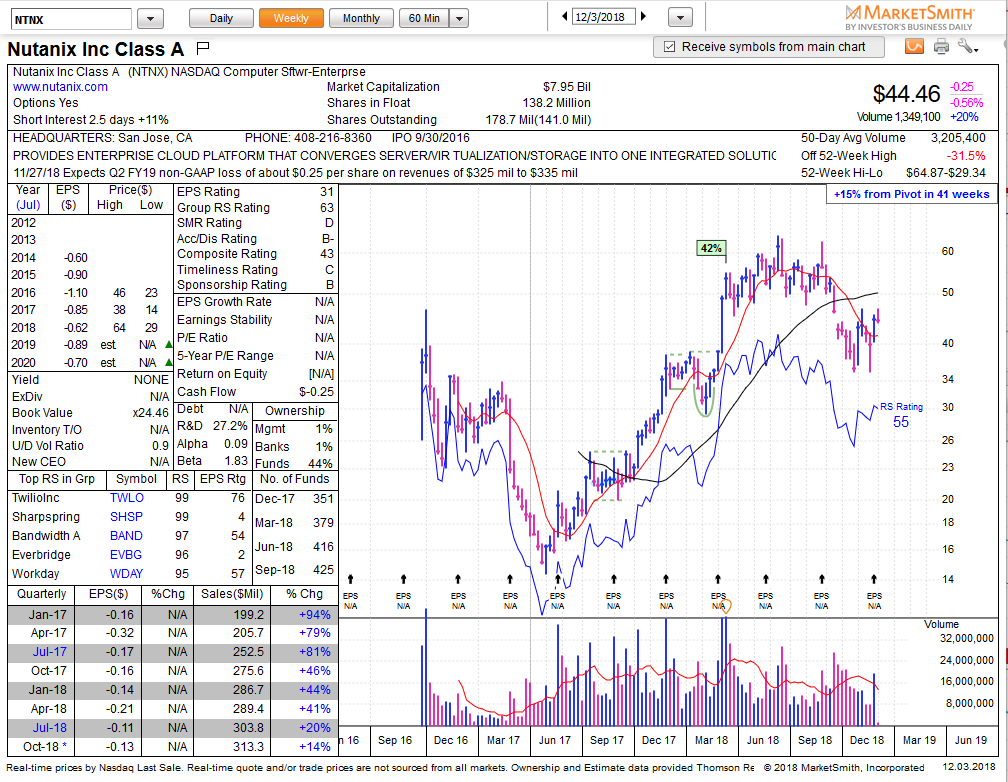 COUP same thing — big V reversal from support (52) and now stalling at horizontal 70 resistance.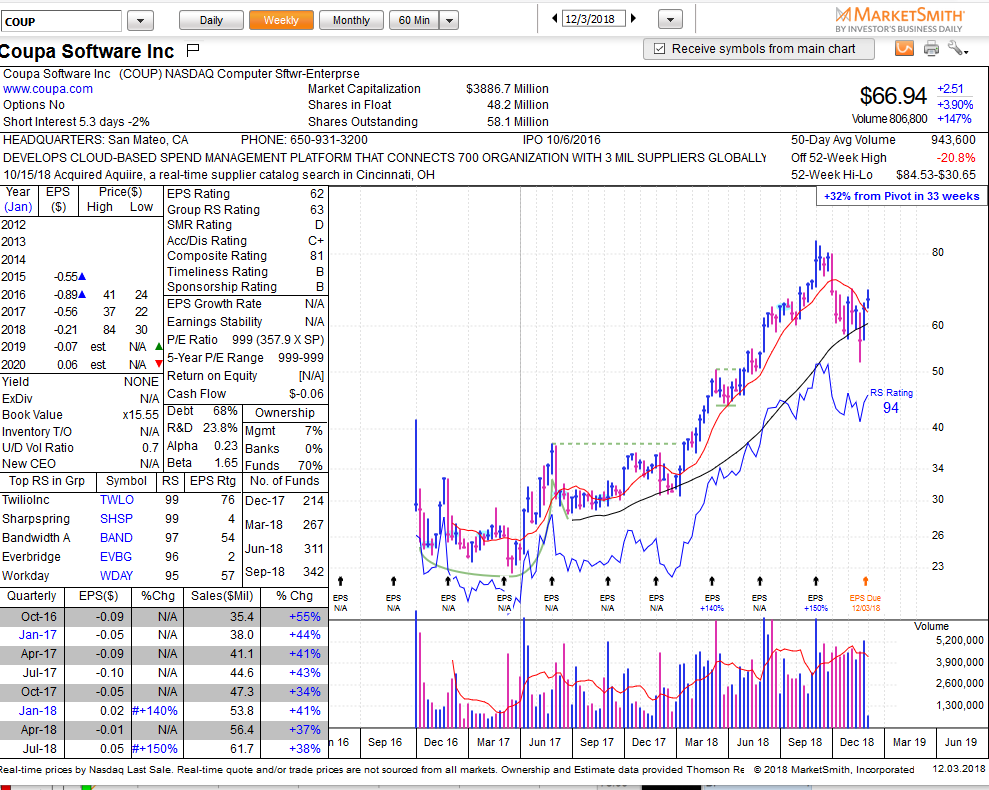 Buying at resistance after a big V reversal bottom usually NOT a good idea.   If the move is real it will likely base and create a new set-up/ solid risk-reward for a new buy.  If it's a dead cat bounce then resistance will hold and it will immediately give up a good portion of the rally.  Clues to look for?  Pullback is mild and intraday as price does not move but buyers keep showing up after every little dip.
Tough to know whether market has really bottomed yet or not — the SPY 280 resistance should tell the tale in the next little while.   If the next move is higher though then put Enterprise Software on your radar.   See you on the streams. HCPG