#IBDPartner
Market consolidating at 280 SPY is not a bad thing — especially if it can be a horizontal chop that digests through time instead of price. There are not that many good risk/reward swing set-ups for our type of trading right now but even a bit of basing could do wonders. What sector would we want to get into the most? The same sector we have been blogging about now for months. Software. Let's take a look at five software stocks that also are in the IBD 50 and levels of interest.
FTNT, software cybersecurity, IBD #4, fantastic chart here. Working on a handle, 20sma near 82. Look for pullback/reversal or base and breakout on this one.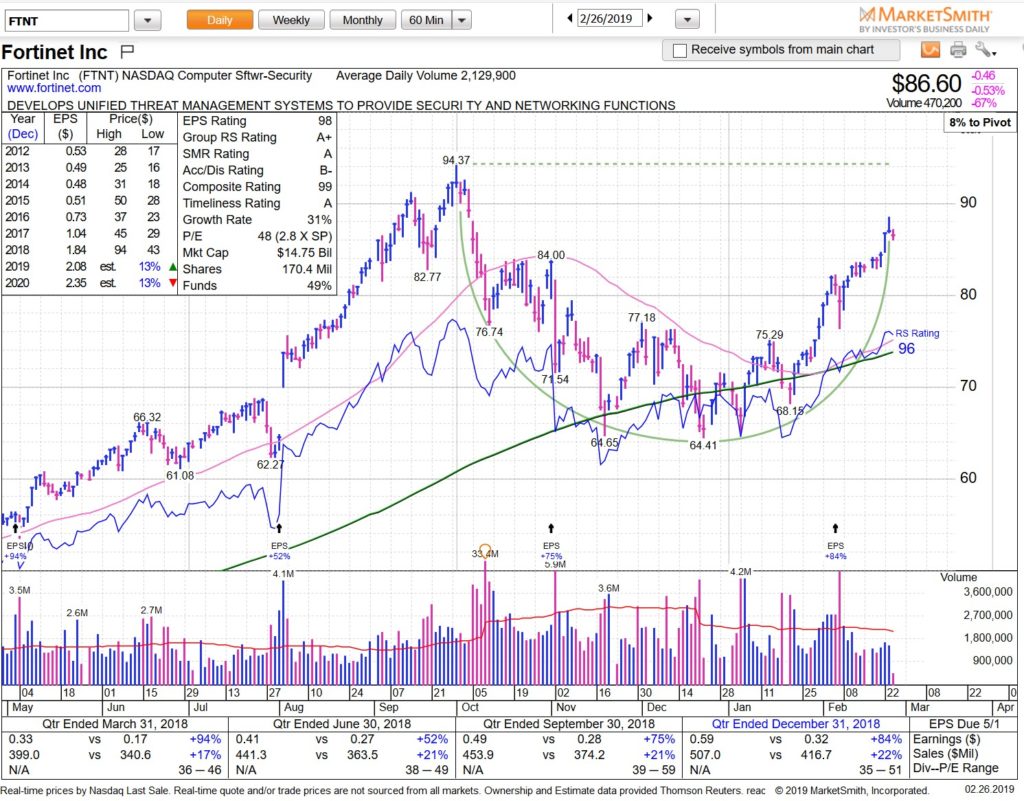 PANW IBD #7 and also in Software security space, massive cup here and begging for a handle. Any base here would set it up. Add to watch list!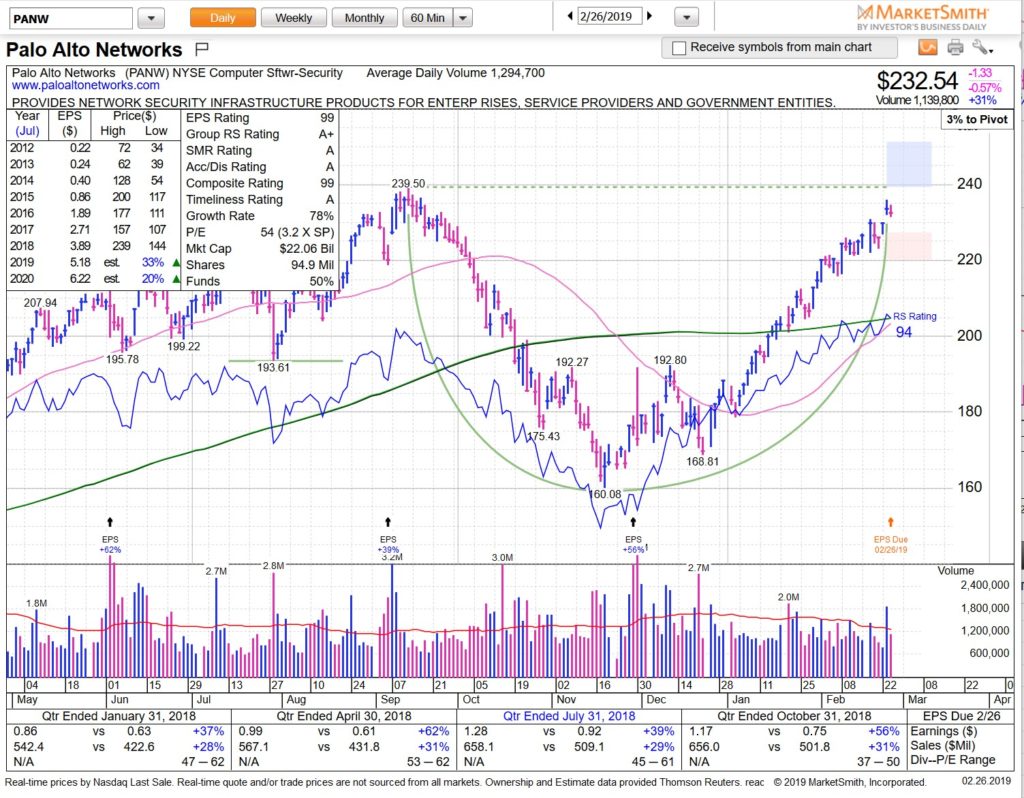 PAYC coming in IBD #7 has already broken out on a gap up on strong earnings. We'd love a a pullback to near the breakout area (as seen on the MarketSmith pattern recognition points on chart) near 164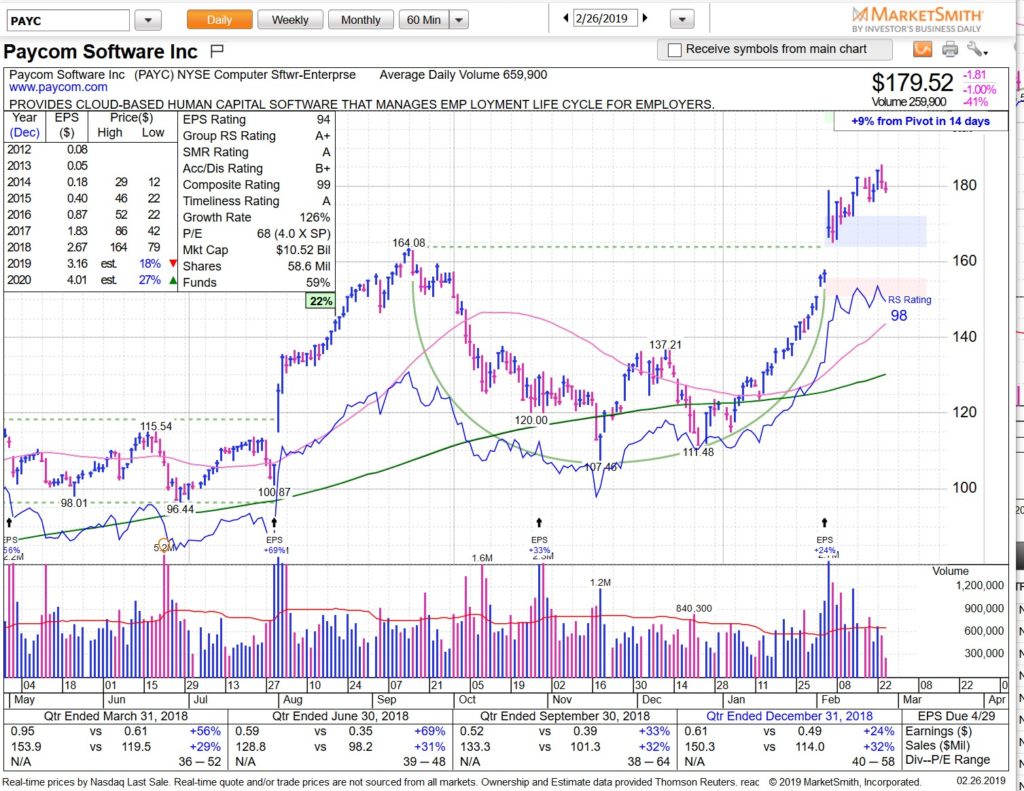 RP coming in IBD #19 came into our radar today on the buying on support. Entry would swing entry here with stop on today's lows.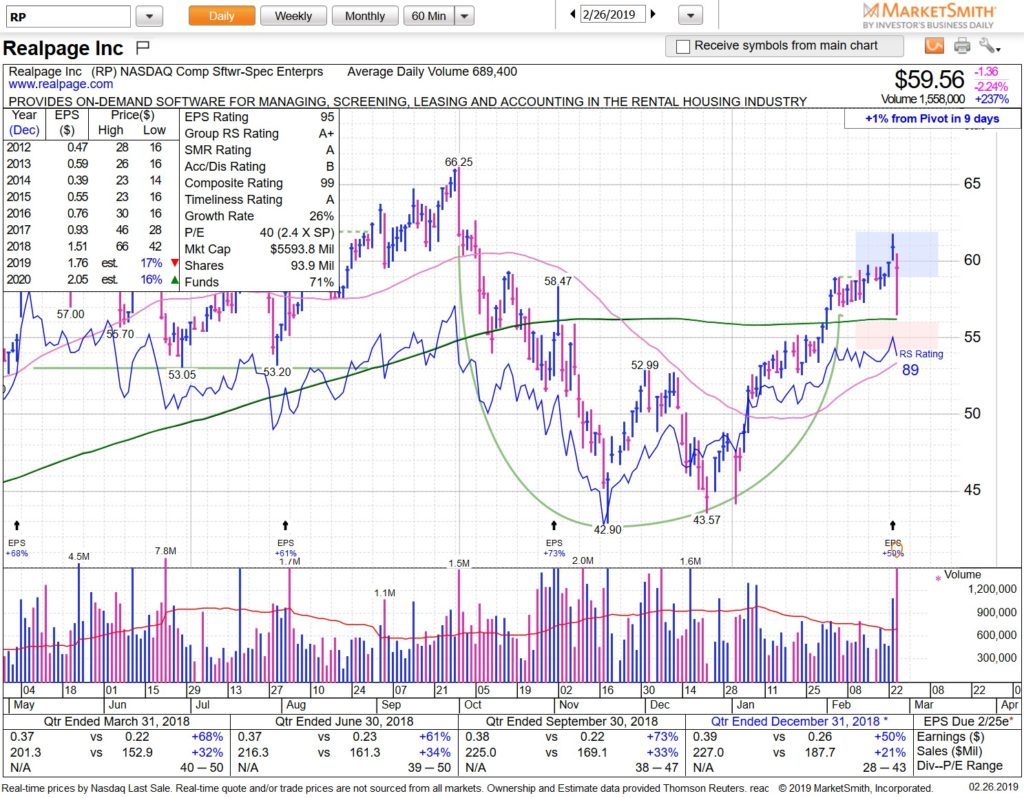 Trader favorite TEAM coming in IBD #2 already broken out and we'd love a re-test and reversal off 96 zone. Too much to ask? Maybe but alerts are free. Put it out there and see what types of fish your nets bring in.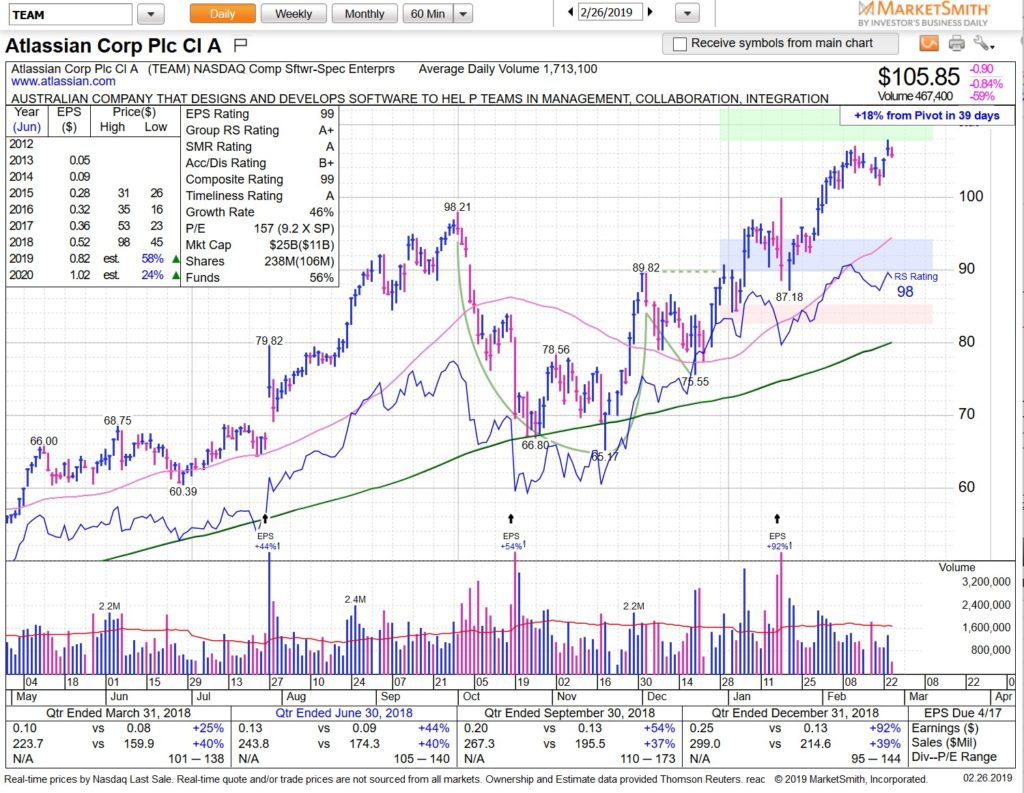 We like this digestion near 280, as long as it does not accelerate past the mid 270s. Again just a bit of basing would do wonders for risk/reward entry levels. See you on the streams!