#IBDPartner
Market is finally over all major SMAs: #1 was the last stand on 200sma weekly which held like a champ, much better than we expected (we thought it would be messier). #2 was the basing on top of 100sma, #3 perfect rest on 20sma weekly and #4 a breakout of 50sma weekly (and of course 200sma daily). 280 is horizontal resistance: we would love a base above 50sma weekly (so hold 273) but under 280 to set up a fresh breakout. It would not behoove the bulls to attempt 280 breakout in overbought status.
Horizontal resistance for us trumps any SMA — 280 is pretty important.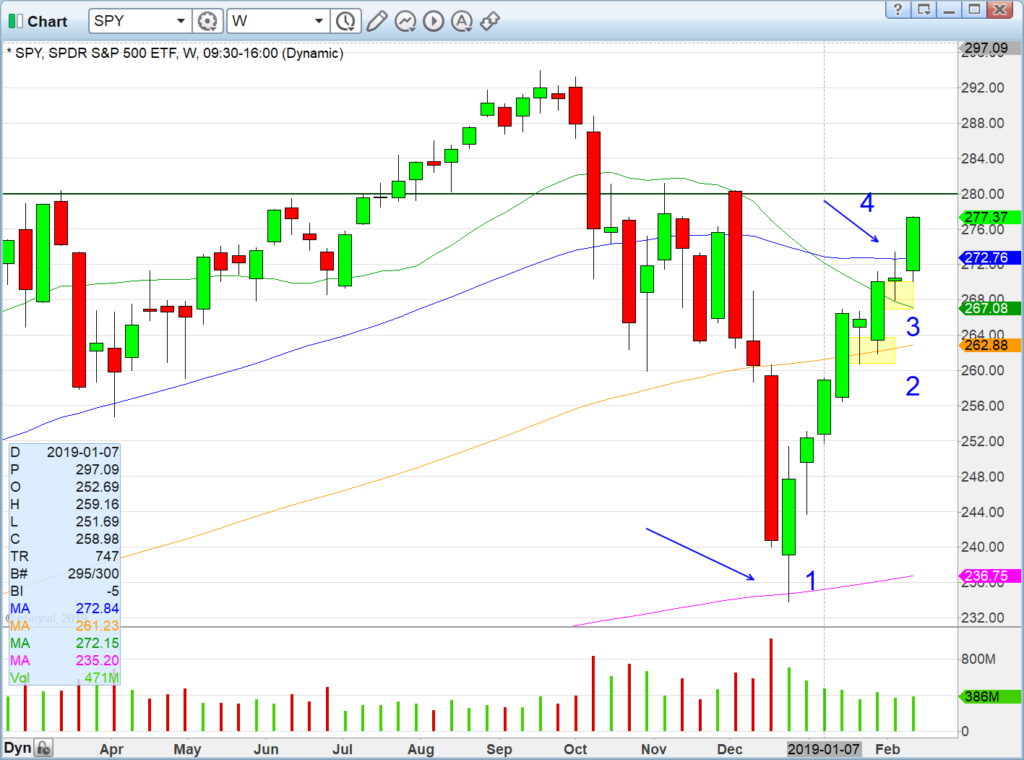 Our readers will recognize the sweet spot trend below – look how SPY held the upper Dev 1 floor even on pullback days and managed to close on the line. Tape has given such a tough time to the bears thus far in 2019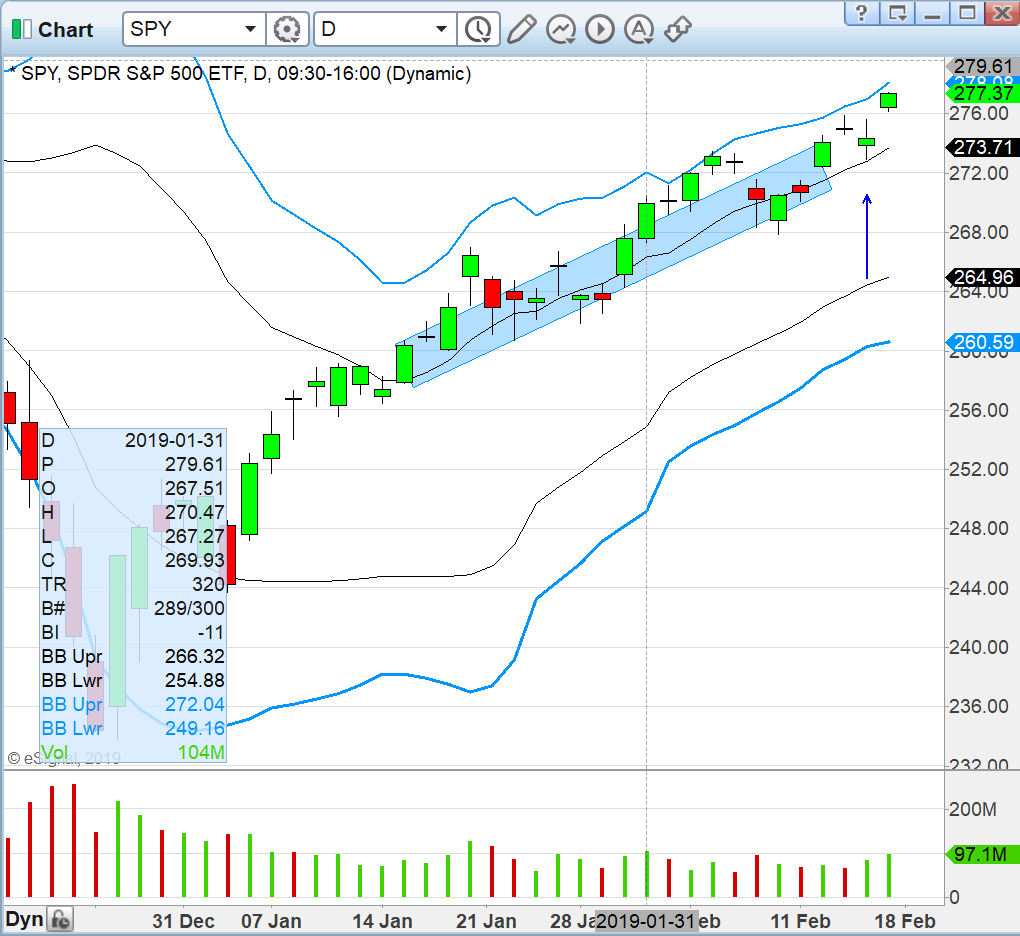 From our favorite Near Pivot and IBD scans we found a few interesting charts. Note that last week we found many more setups than we did this week and any rest/digestion in the market right now would be welcome.
FIVE is IBD #10 and looking for new highs. Looking for new base in low 130s to get long.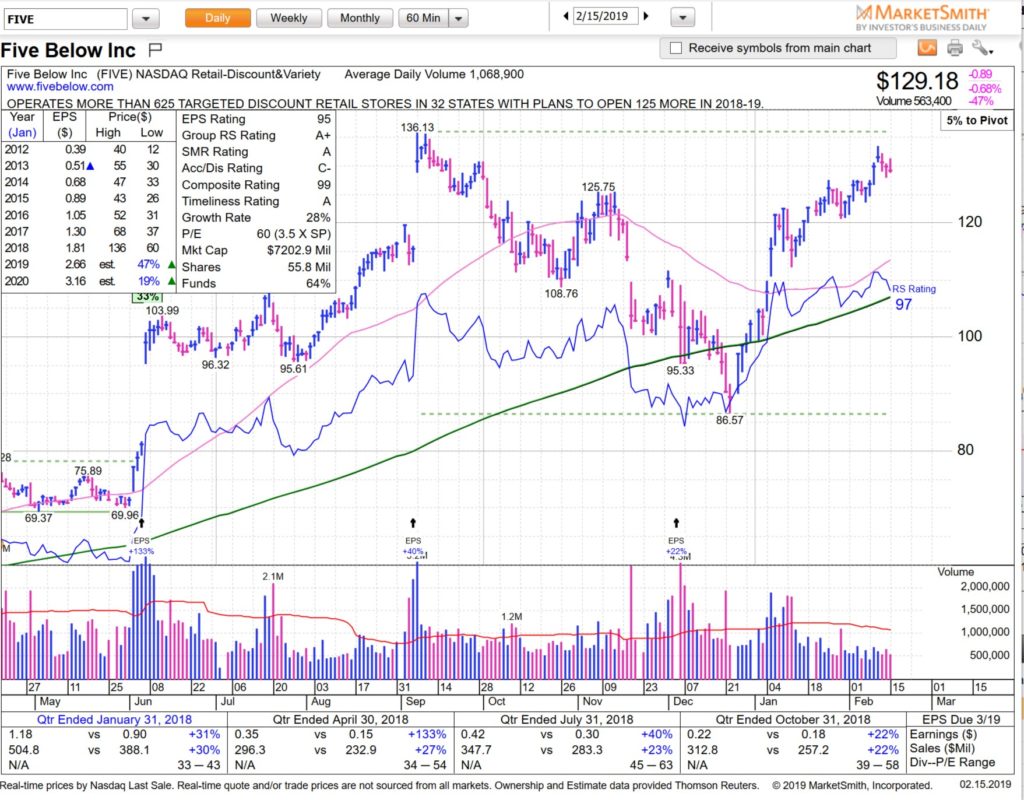 MNST from the MarketSmith Near Pivot scan — great trend, continuation play here if you want for swing. Stops for short time frame would be 58 zone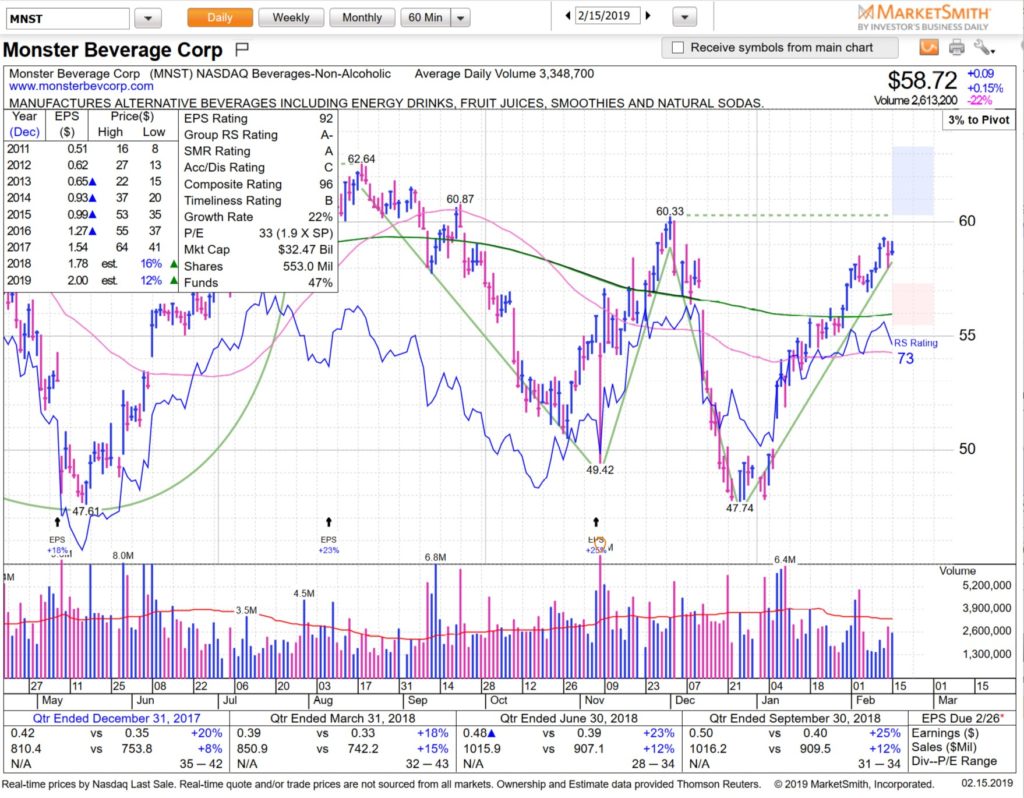 TTD is IBD darling at #5 in the hot hot software sector: would love this to take a breath and set up here under this 160 breakout zone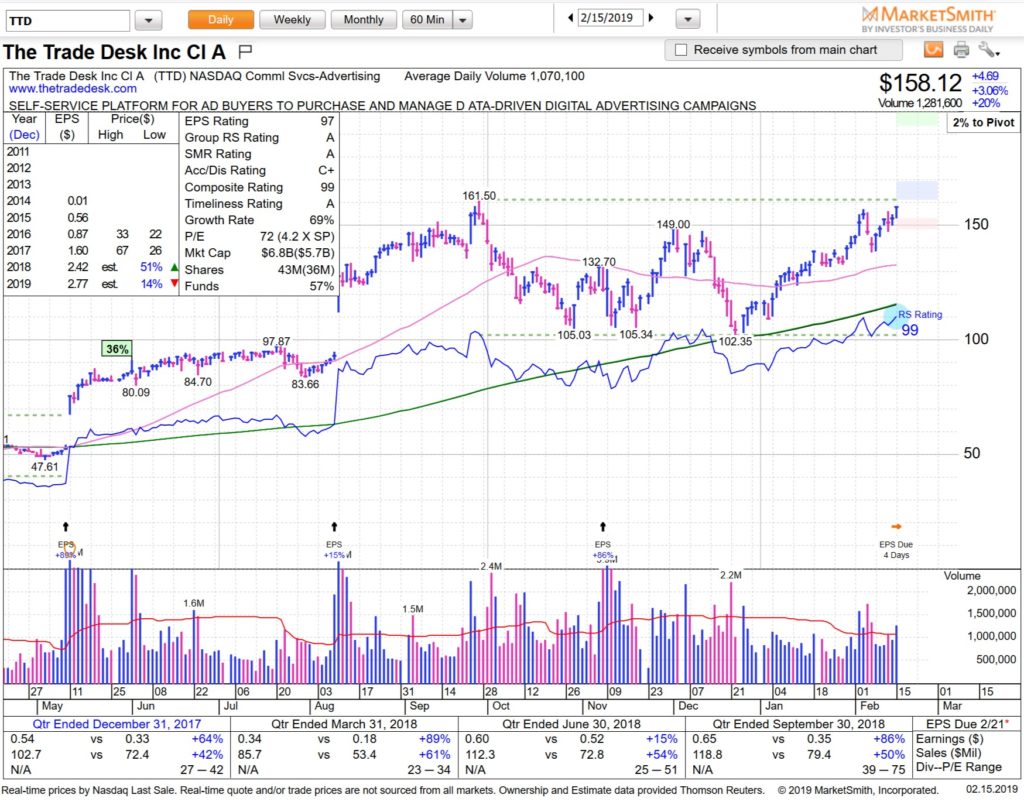 WIX from Near Pivot: look at this cup! We are lovers of the handle on cups and will be watching this one closely to see if we can get some consolidation in the low 120s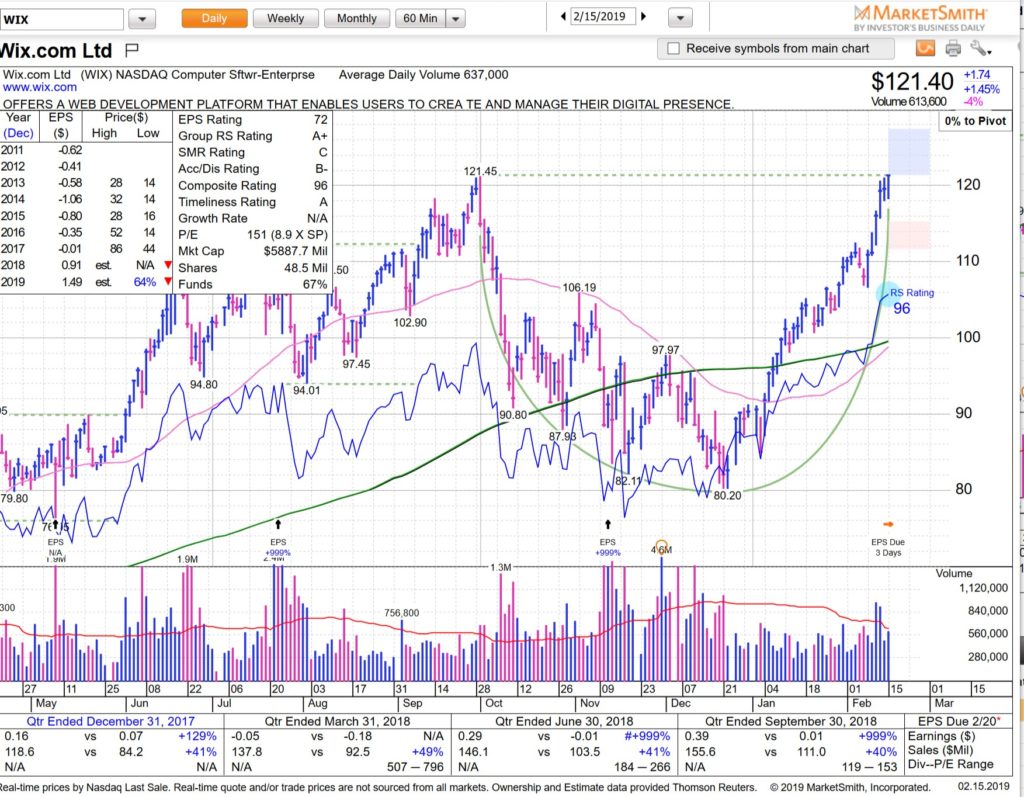 Market has come a long way in a short time. Ideally we get a breather before trying to break out of 280 SPY. We don't want to hit that level stretched. See you on the streams!