#IBDPartner
We found a ton of set-ups this week on our own scans and scans we have set up thru MarketSmith. One of our favorite scans is one we created to combine IBD 50 with MarketSmith pattern recognition Near Pivot scan. Let's take a look at a few of these: TTD #IBD 5 bounced on 20sma as buyers showed up on Friday exactly where they had to — if you want to swing entry would be here with stop on Friday low.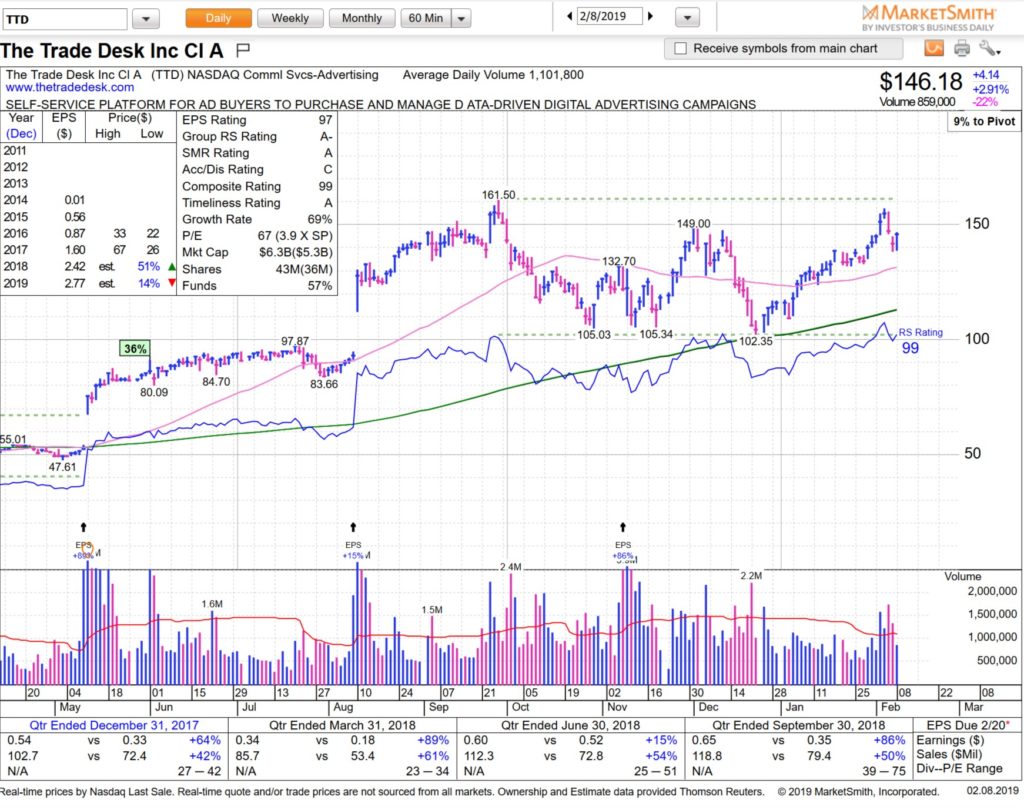 FIVE IBD #7 great base, looks set to go with breakout over 128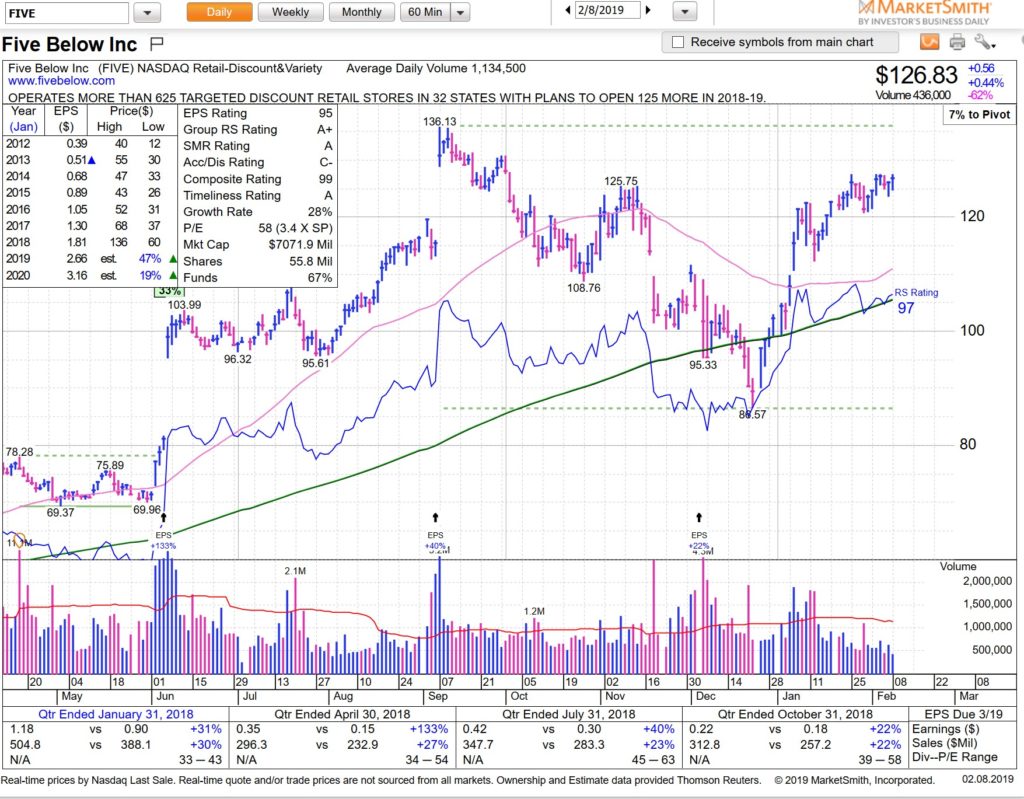 CDNS IBD #16 we highlighted on our stream at 46 breakout base. Currently at 51 — needs to base again for next phase.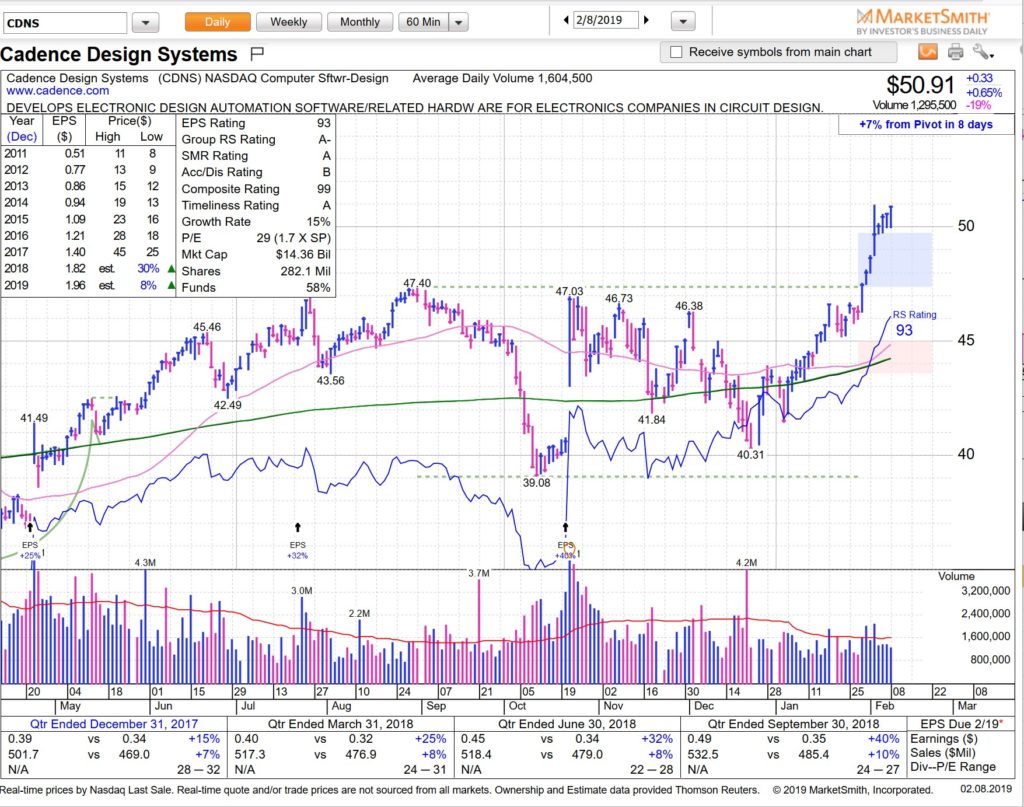 LULU #18 buyers came in at 144 support. If you want to swing this entry here with stop on Thursday low (or if more aggressive then on 20sma near 146)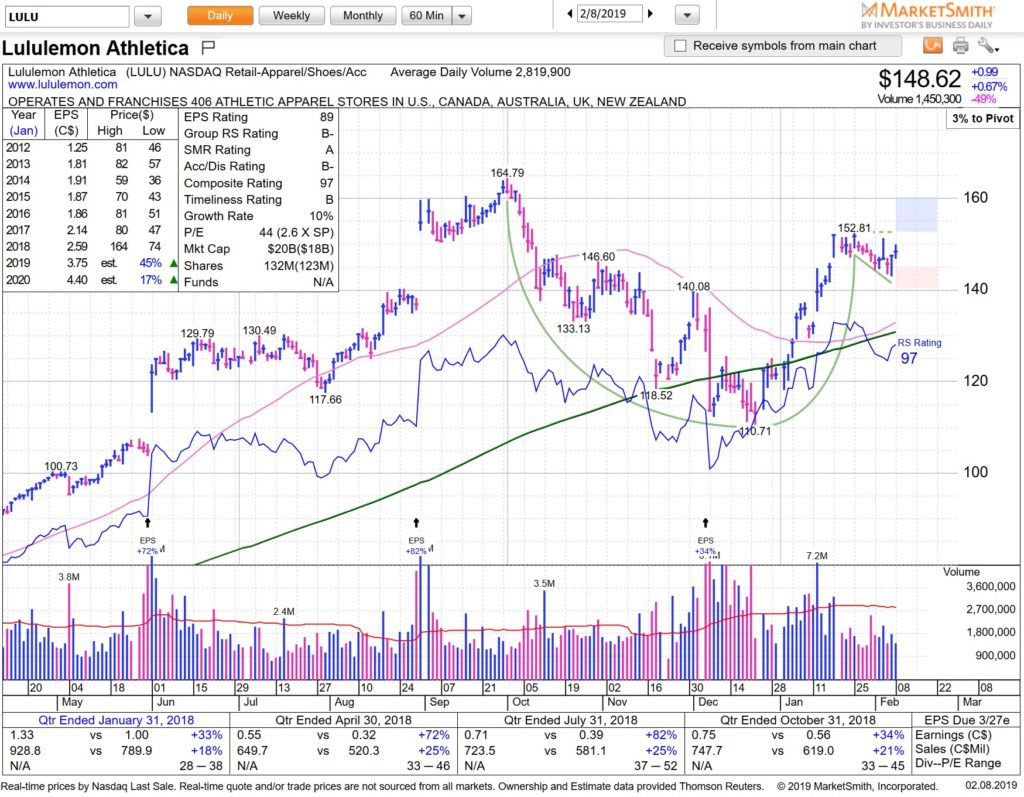 ADBE #50 we like how it is basing under 260. Software acts amazing and not letting up — note SHOP TWLO earnings this week.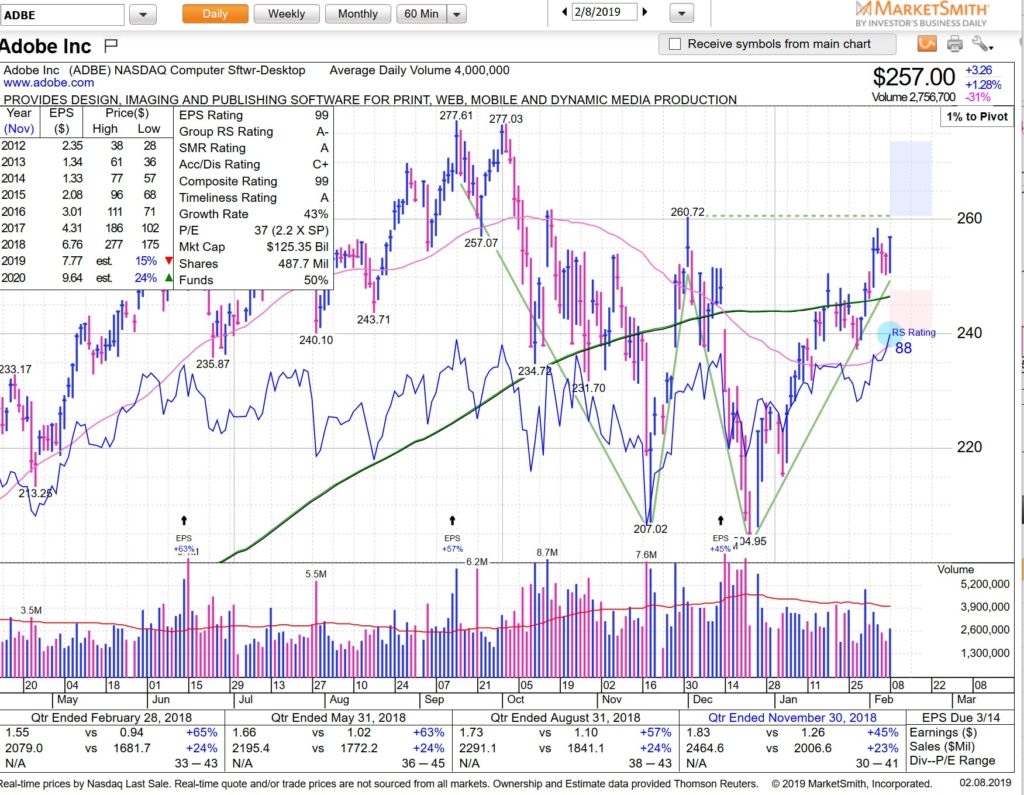 Market at pivotal point: buyers showed up exactly where they had to on support last week and pushed it back into congestion zone. Next step of course would be push off into breakout territory. And on the other side if bears want to push they will want a close under Friday low. See you on the streams. HCPG